The formal dining room is not as prevalent in today's household as it once was. The average Jane has elected to forgo the formal dining space as square footage and spare time are at a premium. Kitchen islands now serve the best of both worlds. They not only serve as the hub for cooking, but for eating as well. So why neglect this space during the holiday season?
As moms, if we're being honest, we fancify the dining room table each holiday season to not only be pleasing to the eye but also to lay the foundation for the enjoyment of the meal and fellowship to come. However, we send the kids to eat at the kitchen island that may not possess similar aesthetics. Do they not deserve to have a space to dine with a fun-filled holiday vibe as well?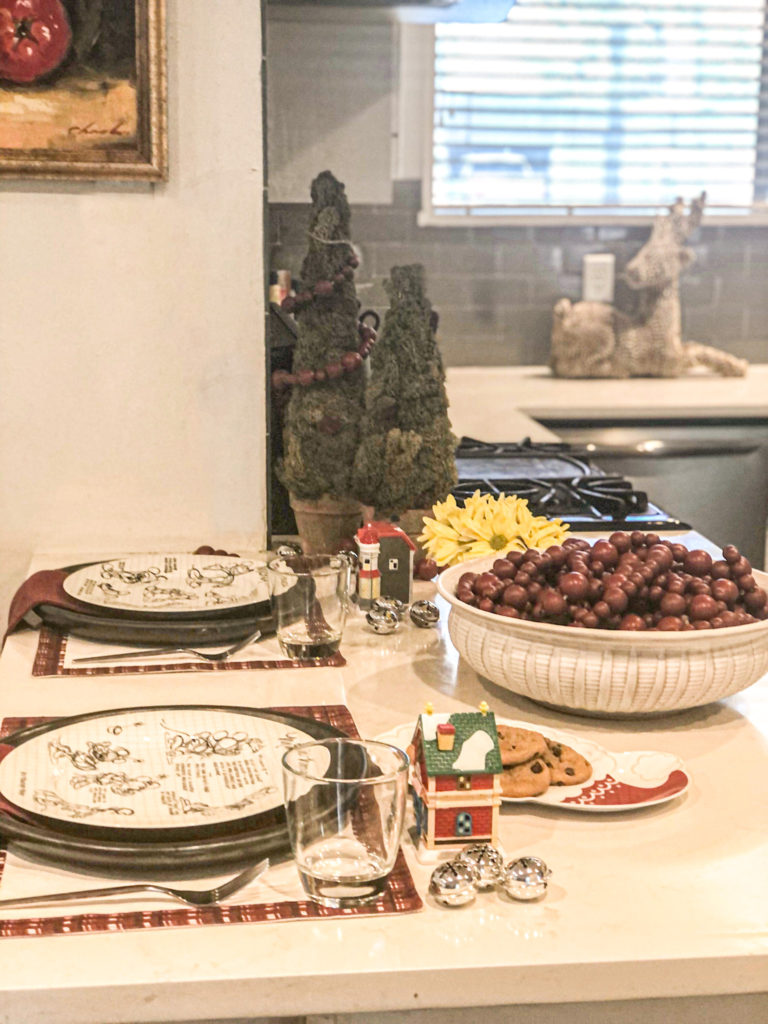 No need to go on a shopping spree. Unless you want to, of course! Simply pull together a few items that you already have in your possession, just as I have. My son and daughter tend to exchange words centered around what belongs to whom. Hence, the Mickey and Minnie plates. I simply took those to identify their specific place setting in lieu of place cards when setting up our kitchen island.
Additionally, I stuffed my Peters Pottery with extra beaded garland and supplemented it with simple, holiday accents and fresh flowers then placed on the kitchen island for that extra element of design.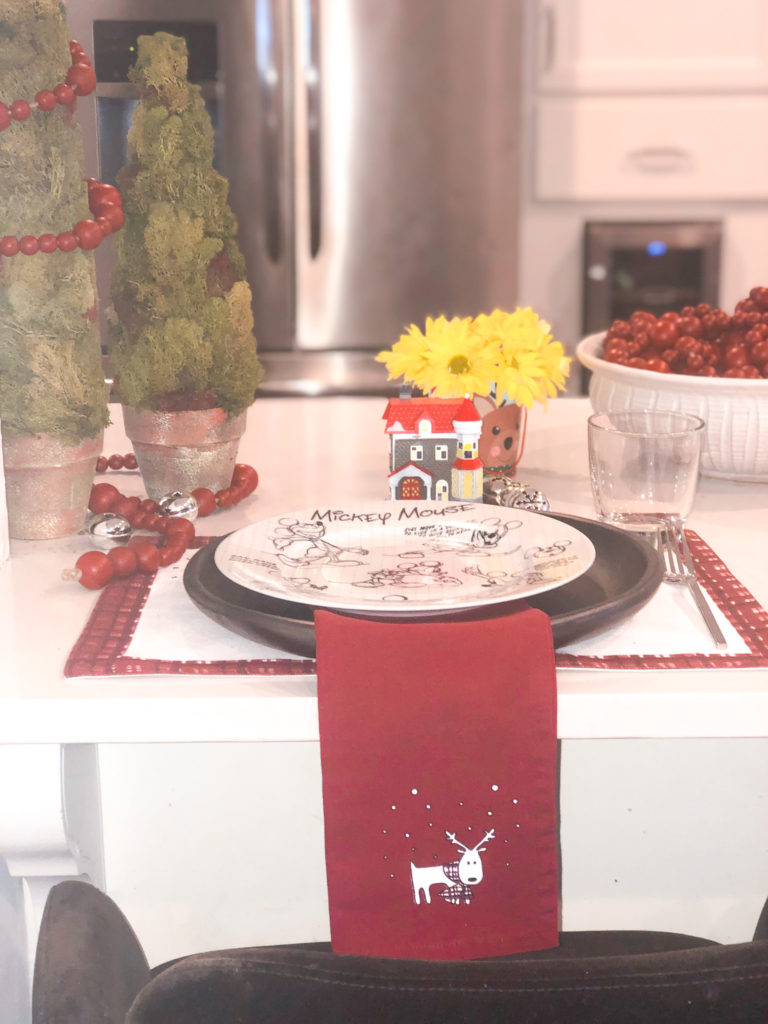 During this holiday season, my kiddos have a space to eat pancakes on Sundays or celebrate the joy this season brings. The best part? It is an easy set-up to clean-up and refresh.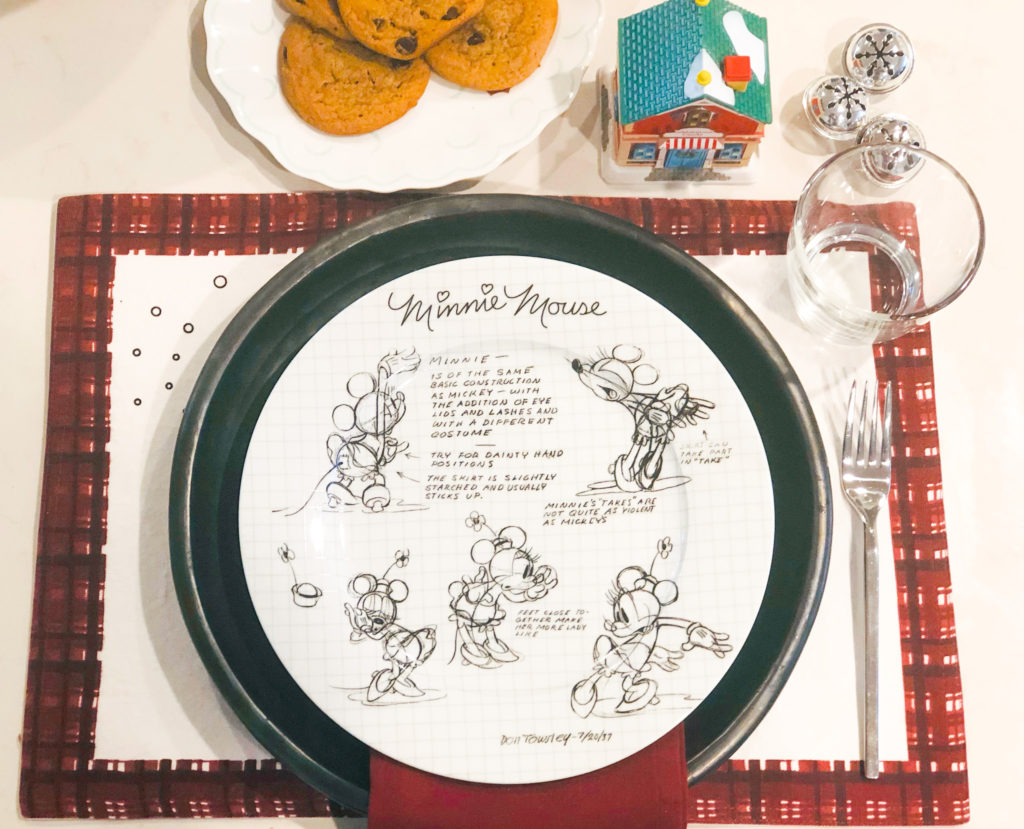 Check out our Holiday Edition Gift Guide for the ultimate shop-at-home experience and for more holiday articles. This magazine-style gift guide was created by moms for moms to make your shopping experience a little more enjoyable.