This quick and easy burrito bowl recipe will have the entire family asking for seconds. If you've had a long day or even a great one, grab the Instapot and follow along with this family-approved dinner.
Step 1 – Add ingredients
Add frozen or fresh chicken breast
1 medium onion
1 cup of your favorite salsa (or can of rotel – drained)
3 tablespoons of chili powder
2 tsp paprika
1 tablespoon garlic
salt & pepper.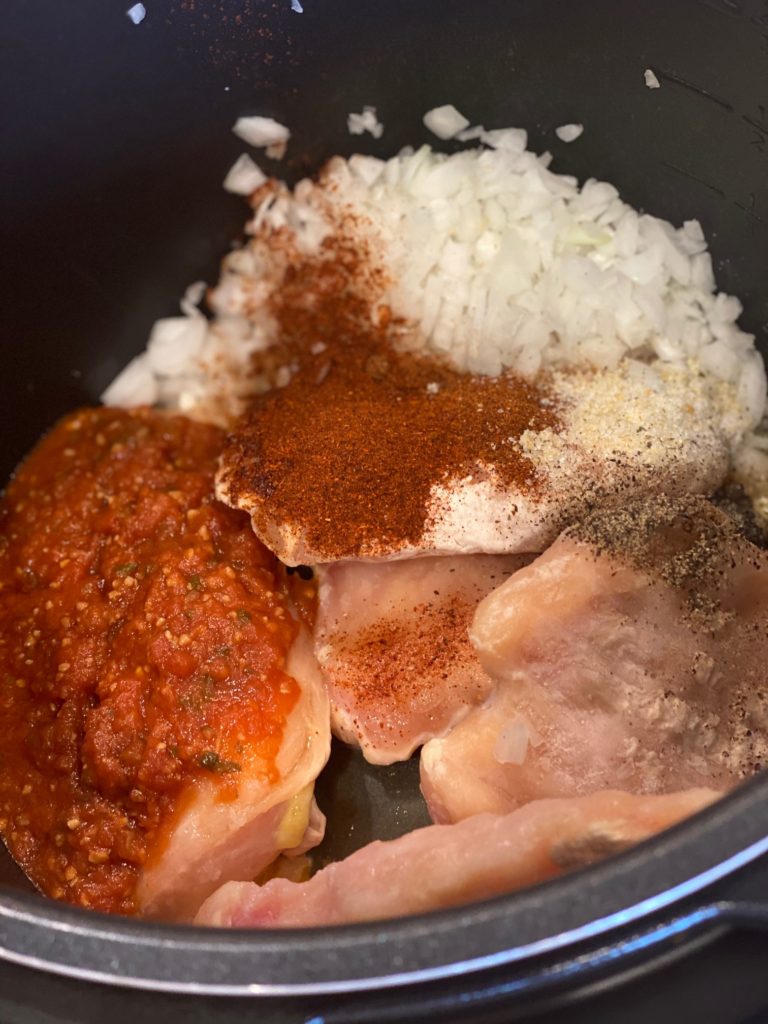 Step 2 – Cook
This is the easy part. Let your Instant Pot or slow cooker do all the work. Cook at the desired temp and time of your cooker. I used 5 frozen chicken breast and cooked in my Instant Pot for 30 minutes.
*Note – while the chicken is cooking, put your rice on to cook. I use a rice cooker and it's the best thing ever! In the rice cooker it's 2 parts liquid to 1 part rice. I like to cook my rice in chicken broth. It gives it such a rich taste.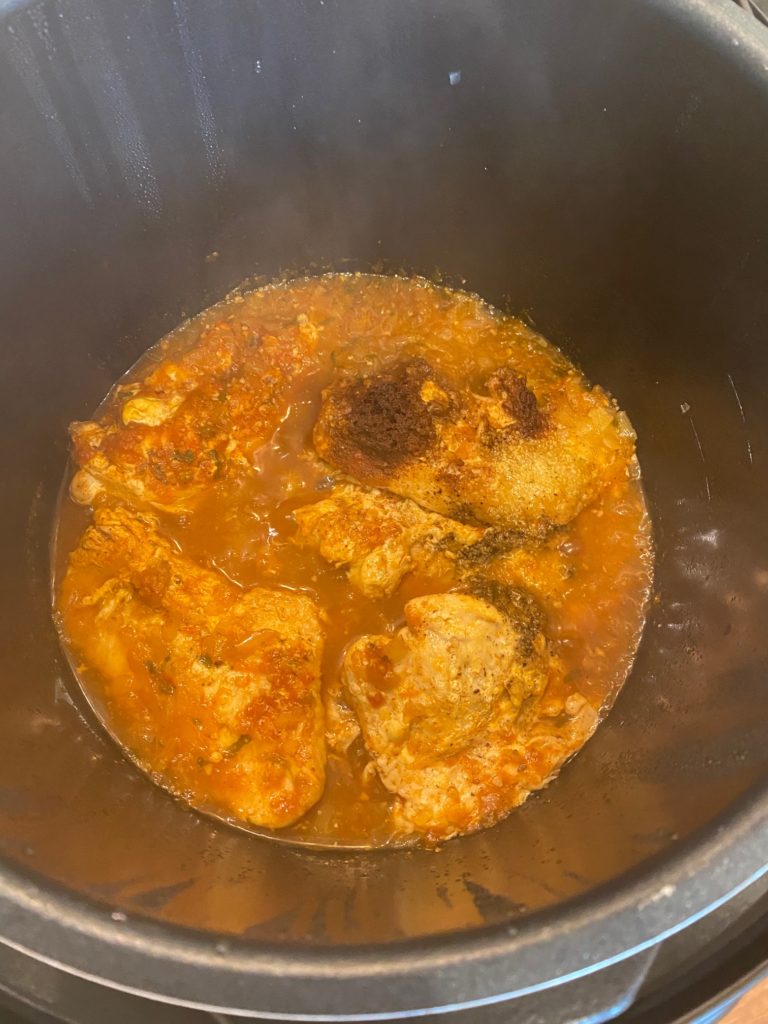 Step 3 – Shred chicken
This is my least favorite part (and this is still pretty easy.) Take two forks and shred the chicken right in the slow cooker or Instant Pot for your burrito bowls. Let it sit while you put together the toppings. The chicken will soak up the juices that it made in the pain.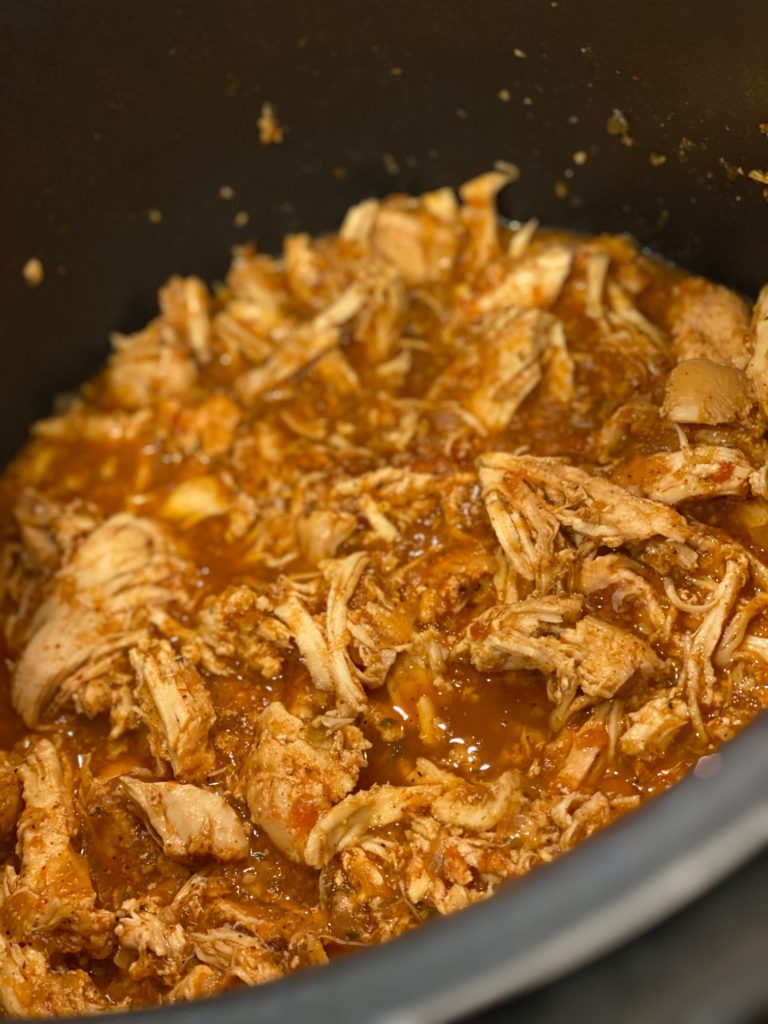 Step 4 – Toppings!
This is the fun part! Grab the cheese, sour cream, guacamole, jalapenos, and anything else you love on taco and top your burrito bowl. I just grabbed what was in the fridge and put it in my favorite ramekins. Then put it all together on a platter and voila' – dinner is served!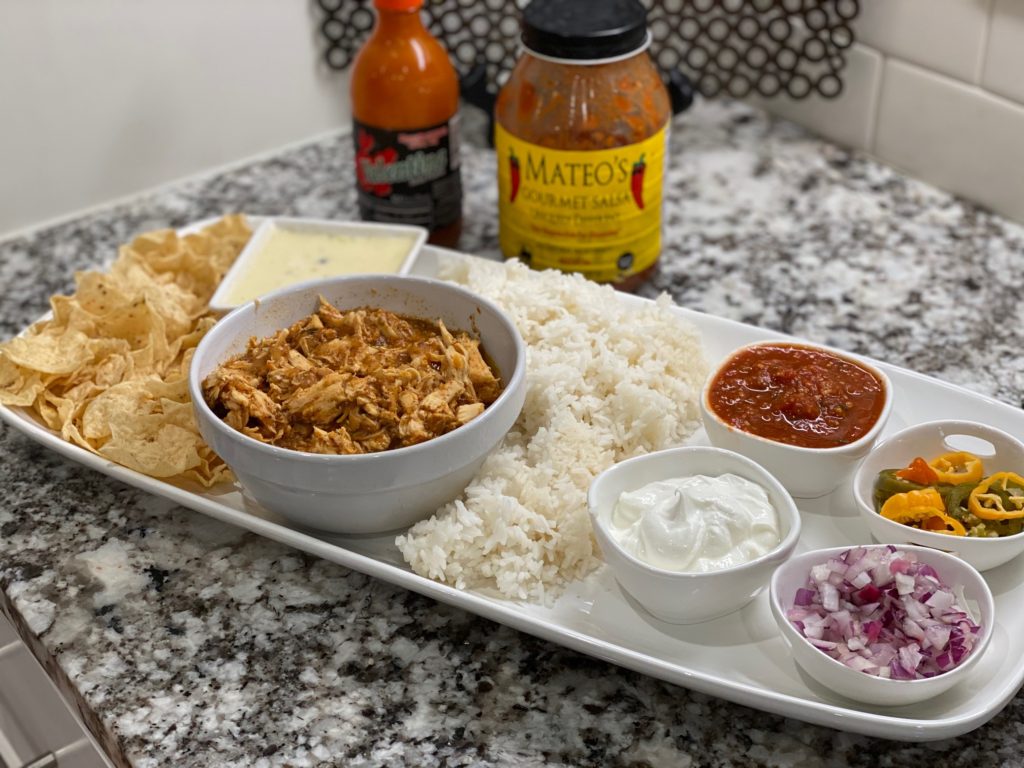 Step 5 – Plate it up (or should I say bowl)
Add your rice on the bottom. Use beans or both is that's what your family likes. Then add some shredded chicken and go to town on the toppings. My husband grows his own peppers so we always have fresh pickled peppers in our house. And we are never short of Valentina Salsa Picante.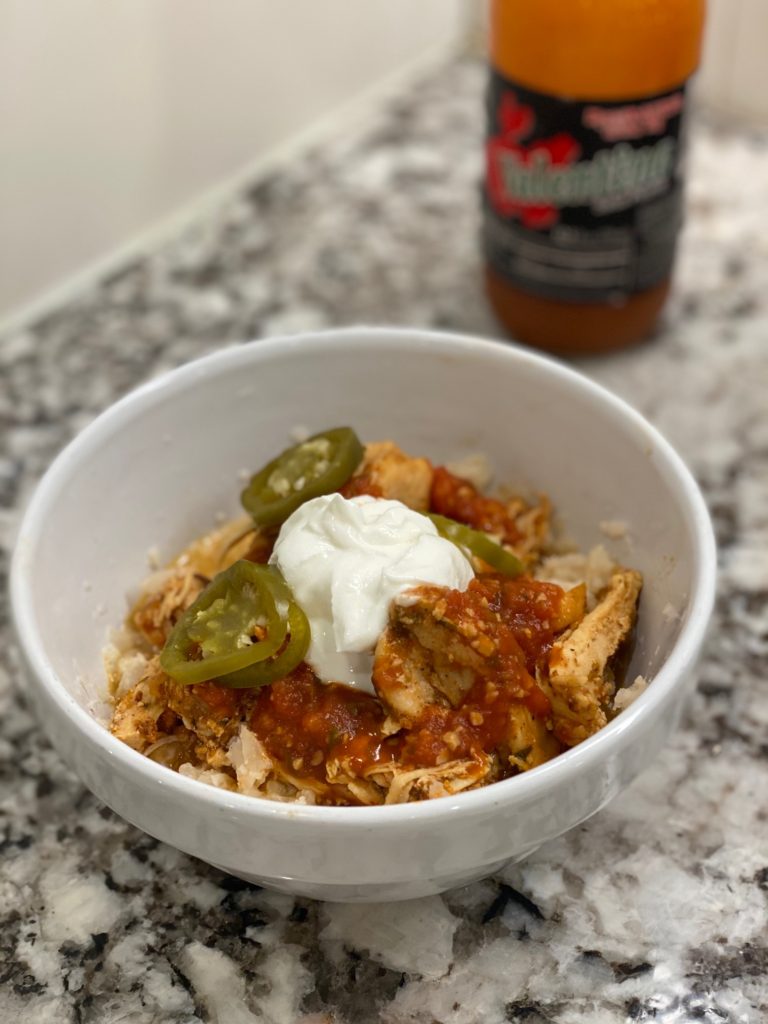 Mexican Street Corn
This is one of my favorite side dishes when having taco night or burritos bowls. Grill your corn. I boil mine sometimes if I don't want to turn the grill on, but grilling is much better for sure. While that is cooking, mix together 1/2 cup mayo and chili powder.
If you're a mayo-hater, don't worry it's nothing like you think. Once your corn is done lather the mayo mixture on. Then roll in grated cotija cheese. Sprinkle on a little more chili powder and top with some lime juice. Amazing!!!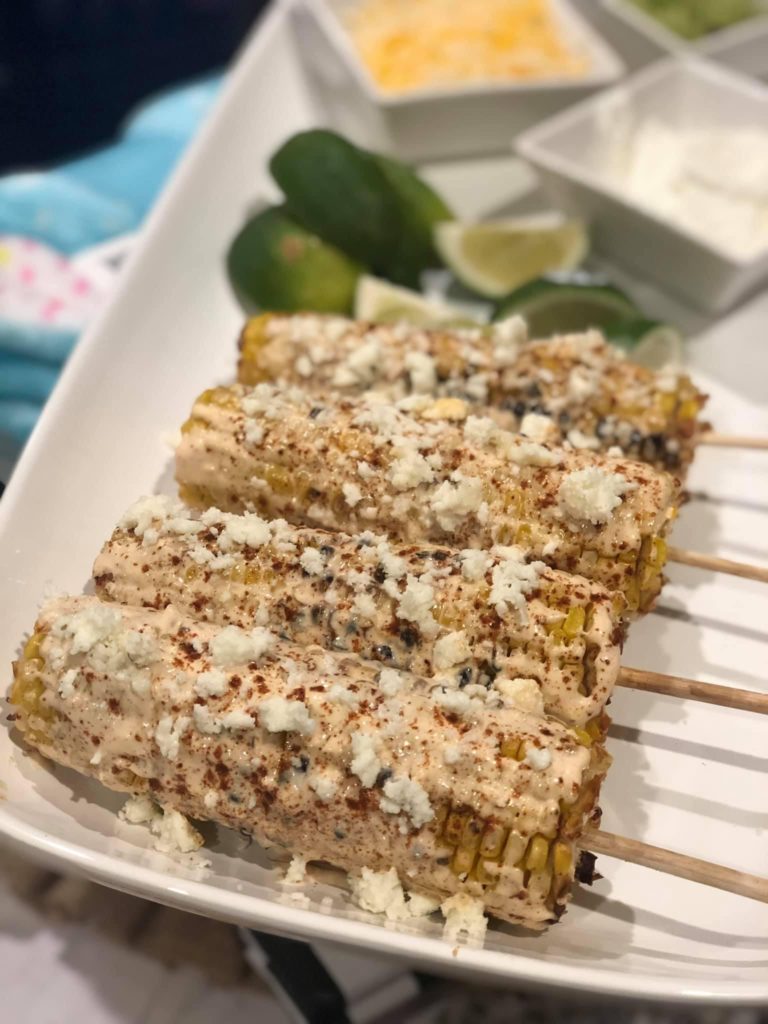 I promise this will be a meal your family will be asking for at least once a week! And you won't mind saying yes because it's so super easy and always delicious.
Be sure to check out "Five Ways to Make Mealtime Easier for the Working Mom".