If you're in a medical family, maybe your days look a lot like ours. Maybe you or your husband get home at the end of the day, strip on your porch or in the garage, throw scrubs into the washing machine, wave to your family, and then immediately head to the shower to wash the "ick" of the day off. Does it feel different from other "every other day" that you get home from work? This time, yes.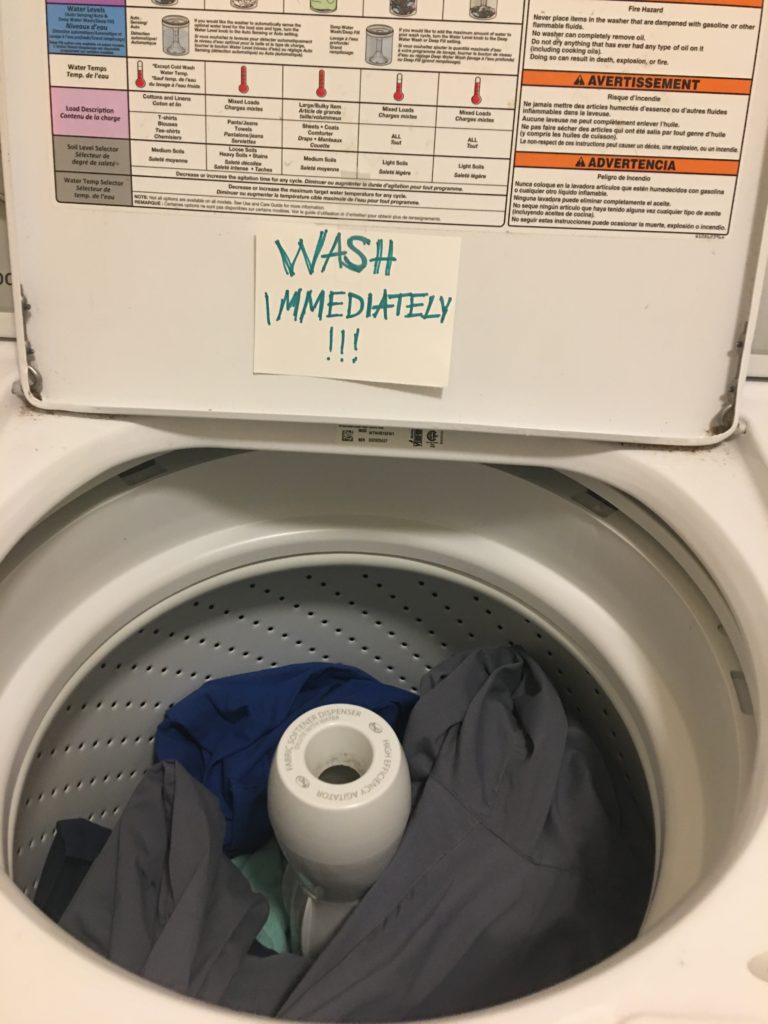 I mean, after all, there's an infectious virus raging outside. There is no vaccine. It's different from the flu, it's different from strep, it's different from anything that this country has ever seen before. And it's taking a toll on our healthcare workers. Lots have tested positive for it, and lots are worried about bringing it home to their families. All of them just want this nightmare to be over with.
Hospitals are busier than ever.
Many are understaffed because so many employees have tested positive for COVID-19. Doctors and nurses in other specialities, like cardiologists, psychiatrists, and pediatricians, are being called in to assist in testing and treatment because of the overwhelming amount of people showing symptoms and worrying that they might get sicker.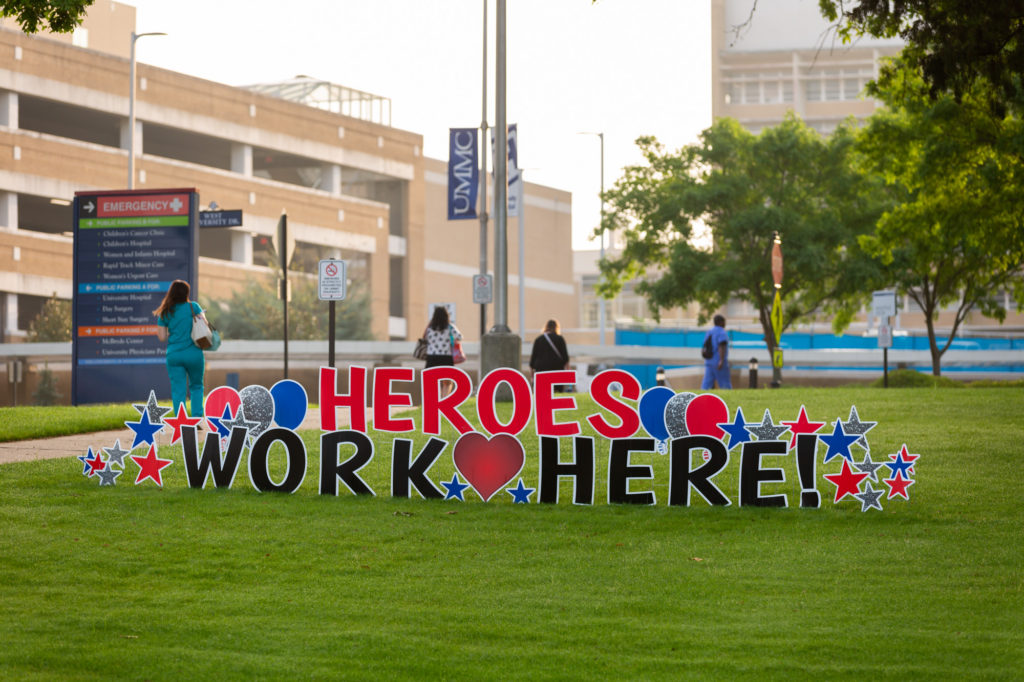 So what does a medical family do?
Do we abide by what we're told by our spouses or what we know personally in medical knowledge? Do we pay attention to CDC and state health department guidelines? Are we scared? You bet. If your husband is at the front lines of it, you're worried about him all day, every day. I know I personally wait for my husband to get home, and I sit in worry if this is going to be the day that he catches it. If you're a nurse or a doctor, you're at the front lines, too. You may be worried about your children. If you're their primary caregiver, you might be too scared to hug or kiss them. You've seen the damage firsthand. What if you're the next case?
There's so many "what ifs" for us right now.
Trust me, as a medical wife and someone who has petrifying anxiety, I am very worried. At the beginning of my husband's residency, he had to shave off his beard in order to have a custom mask made for his face, in the event he'd ever need it. I remember him doing it, and then kind of laughing it off because "As a psychiatrist, I'll probably never need it." Fast forward 8 months later, he had to shave off his beard again. Now, when he sees his patients, he has to wear the mask, and at the end of a shift, he has to have it thoroughly sanitized, so he can wear it the next day.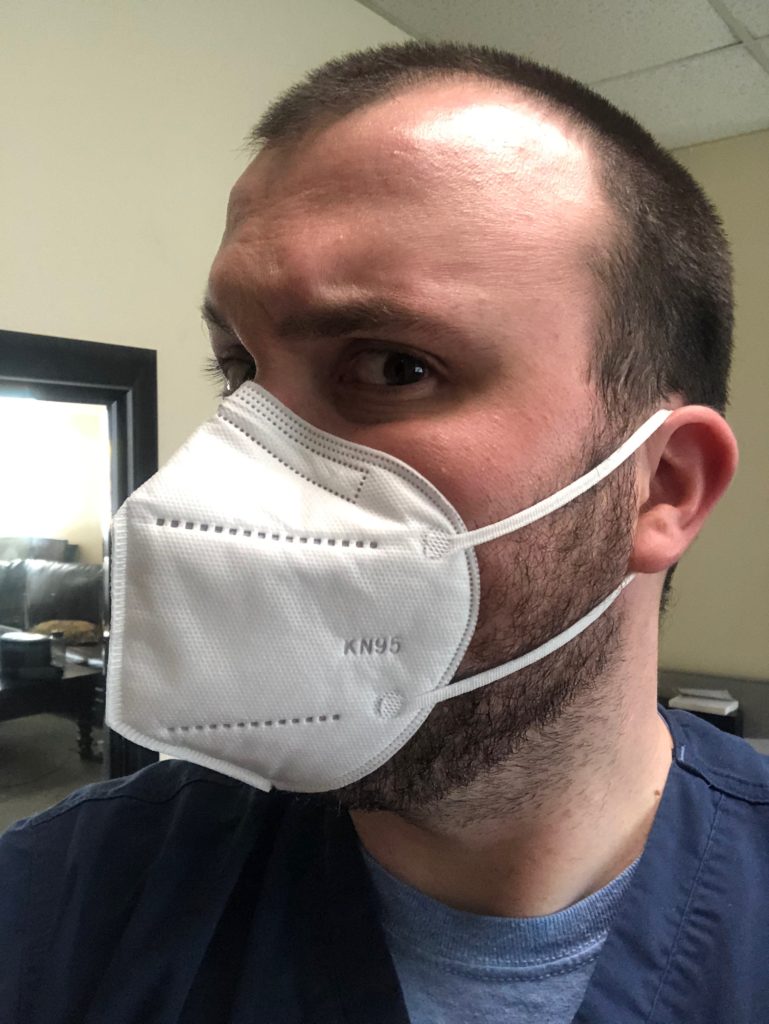 No one could've predicted this. I have washed my hands until they've started to crack. I have washed clothes every other day. There's no telling how high our water bill will be. I've wiped every surface at the end of the day. I want my kids to go to school. I want to go to the store and expect to actually see toilet paper and ground beef. I want people to go back to work. I want the economy to soar again. I want a normal, boring day again. But right now, that can't happen.
This virus will claim lives, many lives.
It will make you sicker than you've ever been. Take it from me, you need to stay home right now. If your healthcare workers get sick, there will be no one to take care of those infected. If that happens, the virus will continue to spread for God knows how long. An economy can't thrive when everyone is too sick to work. Stay home, wash your hands, love your kids, get fresh air, and thank God that testing is taking off and there's still enough healthy doctors and nurses around who can treat this infection. If you can't stay home for your sake, do it for your healthcare workers. Pray for them and thank them, because they're doing it to keep me and you and our families safe.