With a sense of urgency and hurriedness and at the urging of Mayor Ray Nagin, who was on the verge of tears — we left. We left, even though our sweet, elderly neighbor Ms. Beverly told us that the most flooding she's seen in our neck of the woods was a couple of inches. Our neck of the woods – ha! I could barely call it that since we had just moved a few weeks before into our new home. Furniture newly delivered, we hadn't had time to tear the plastic off the cushions of the dining room chairs. Since living in New Orleans for several years as a student, I had weathered several hurricanes. This will be no different. We would be fine. 
We had just purchased a new home and to my surprise were boarding the windows as was shown to us by the previous owners. That night, as Ms. Beverly suggested, we put the few valuable things we had – some vases, our diplomas, and a few other things we thought were of value, on high shelves so should water come in, these items would be safe. After all, they were all obtained recently. Most were wedding gifts, as we were 3 months old newlyweds. The diplomas, however, were hard earned. Graduating from law school and medical school was no small feat and doing it together should have earned us another certificate. We had moved into our first house on Center Street in the highly coveted Lakeview area. I changed my drivers license to reflect my newlywed home. This is where we would make our home, our life. But this hurricane felt different and not wanting to take a chance, we decided to go. 
Among the wedding gifts, was the new car my dad had given to me. To us. But since it was contraflow (evacuation with all roads leading out of the city), we decided it was best to go in one car. Dealing with traffic, running out of gas, and all the other problems that could arise when fleeing a city, we would do it together.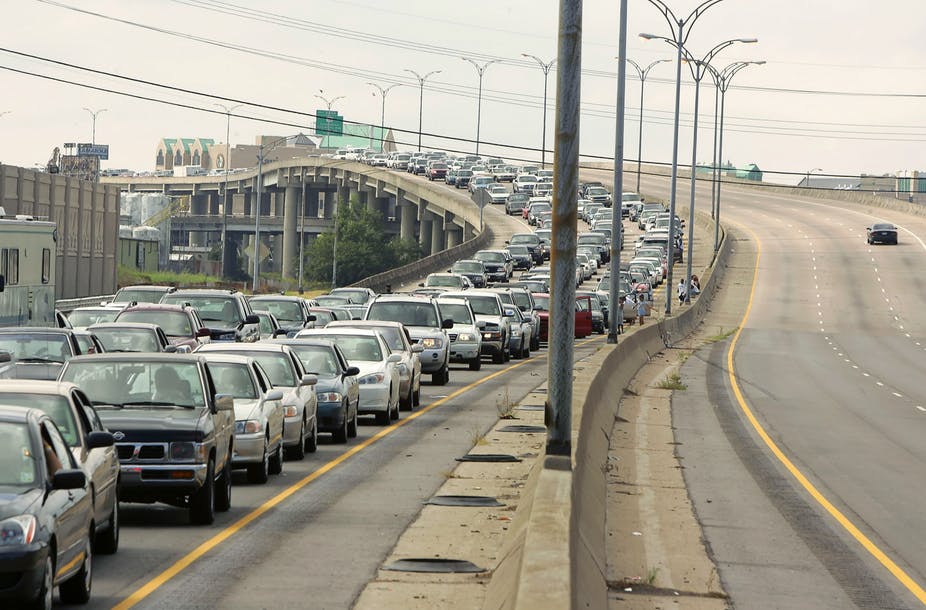 Anticipating we would be gone for only a few days at most, we packed only a few items . Underwear, t-shirts and a few pair of shorts. That was all. I was overcome by a feeling, something in my heart that thought this might not end well, a sixth sense if you will. That feeling urged me to ran back and grab a small jewelry box. Not much was in there, but I had a few pieces that held sentimental value. We got into his car and drove to our nearest refuge, his parents' house in Baton Rouge. 
We reached Baton Rouge without incident. There we waited. Not surprisingly, the power went out. It was so hot. I have vague memories of waiting it out at a friends house, waiting to hear news. News from the city. It would be the longest 24 hours of my life. Eventually, the news started to come in. It was grave. There was terrible flooding. The levees had failed. Lakeview among other areas were under water. My naïveté showed. What levee? What has failed? Why is this happening? Army Corps of Engineer was to blame or so it was reported. All I knew was that we were about to be part of history. Our home, my car, and every thing I owned was still there, now under water.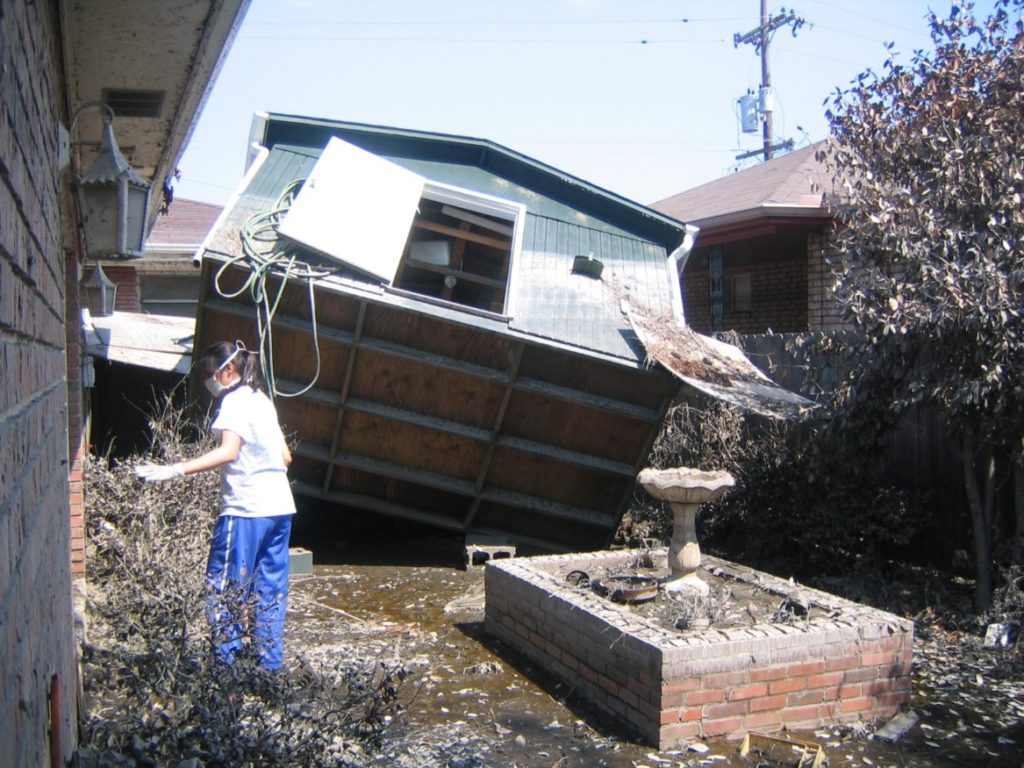 That sixth sense, that uncanny explainable feeling turned into a sad truth. Everything was gone. In those seconds that I thought to take that small jewelry box, I was grateful. Hindsight is 20/20 I suppose. We should have packed more, I should have gotten this or that. But, to be honest, even as I write this, I do not know what else I would have taken in that split second that I turned back.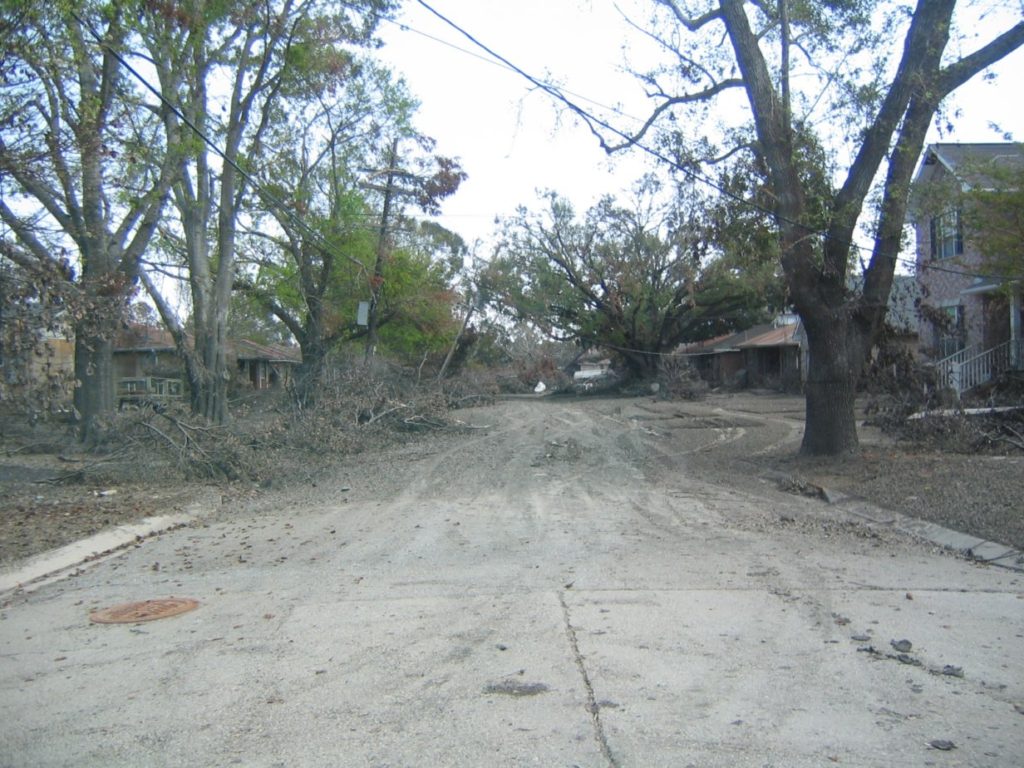 In the early days of September 2005, we saw the wreckage. My car had floated away, the fridge too. We were able to salvage a few things of importance, so all was not lost. My wedding necklace was drudged up from the piles and piles of mud, fallen roof pieces and insulation. I have never been more thankful for gift cards in my life, they survived. There was a wine bottle that had floated to the top of the debris. We thought about taking it but we looked at it and saw something floating in the bottle and thought better not. My wedding gown was ruined but the pictures were digital. I never did see Ms Beverly again. I still wondered what happened to my one neighbor-friend.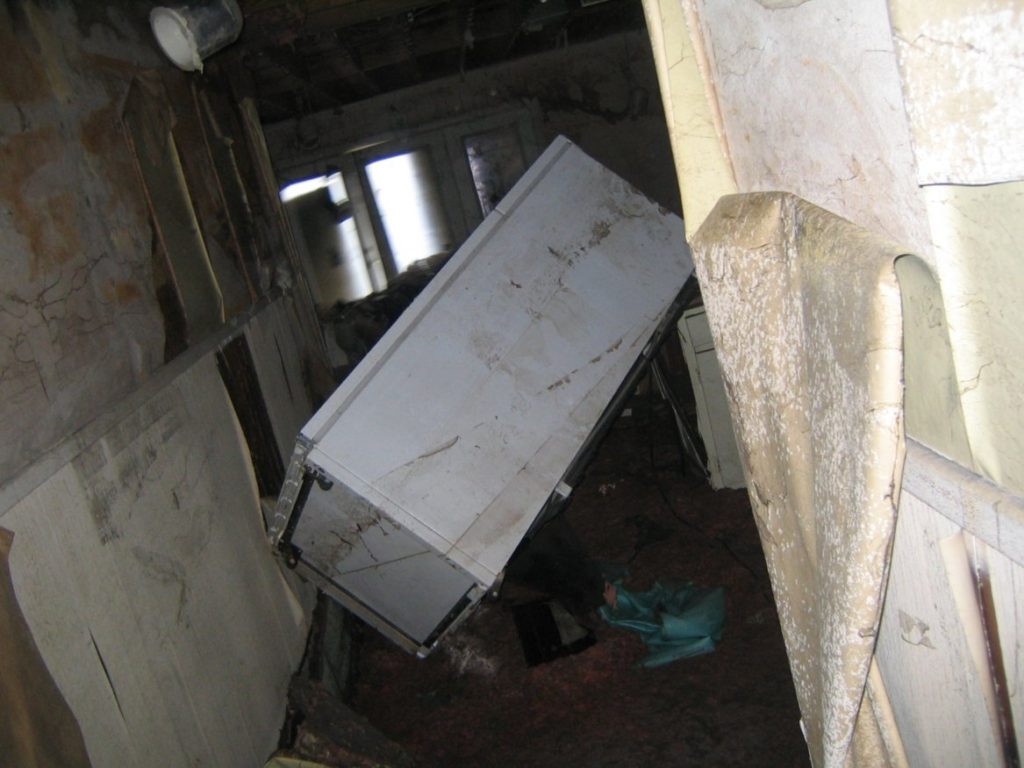 The aftermath of Hurricane Katrina was felt by us, not because of the things we lost, but because of the amount of devastation our city, our state felt. Over 1800 people lost their lives. We were the lucky ones. We still had each other. We had an enormous amount of paperwork that had to be filled out to be able to walk away from our things that were no longer there, but we were alive and had made it out. Although we were unsure about our next step, we were grateful that we had not stayed.
Our life path was altered for sure. I cannot tell you if we were meant to end up here, hurricane or no hurricane.  I used to think I had control over my life.  Not always. Regardless, the storm did come and after a very crooked path – It lead us to what is, I pray our forever "home" — Mississippi. 
My thoughts and prayers go out to the most recent victims of mother nature. I promise, even if you didn't take everything as you leave your homes behind and head to safety, all is not lost.