I recently went to my high school reunion. I was so excited to see some of the people I haven't seen since we graduated in May 2010. We're all at different places in our lives, and I was excited to hear their stories. It's not nearly as thrilling showing up to a high school reunion to toot your own horn in the age of social media, as it was, say, in Romy & Michelle's High School Reunion, but I went to see my old friends.
Then my high school reunion began to unravel
The evening quickly went south for me, when I realized many of my classmates, especially a few of the women, hadn't really changed at all. Don't get me wrong, there's absolutely nothing wrong with that if we were speaking in terms of picking right back up where we left off in our friendships, but honestly, it felt like I was right back in high school. There were whispers about the guys' girlfriends and wives, others in attendance, loud, rude statements about the people who didn't show up, and even some nasty things said directly to people's faces. I felt like I was 16 again, experiencing the crushing blows that some people's words can leave on your psyche. My feelings were hurt that night. And I tried hard not to let it show.
I just wanted to come to the party, show off pictures of my kids, ask how others were doing, and enjoy the company of people I haven't seen in almost ten years. Instead, I let those words sting, I said goodbye to my friends, and I left. I didn't even go to the after-party, which I was really looking forward to.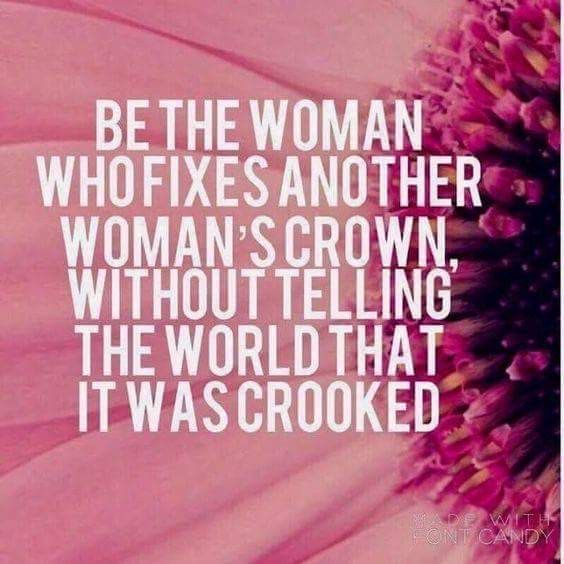 It made me take a more in-depth look at myself.
Am I the same way? I talk about people negatively, yes. I think we're all guilty of that. And I don't like it. I don't have daughters, but many of those women in my class, do. What kind of examples are we setting for them in the future? I don't need to tell any of you that being a teenage girl can be a stressful time in our lives, or even about parenting one. Are we fully prepared to get a call that our daughter is being bullied or that our daughter is the bully? We need to drop this "Look how much better I am than you" attitude. It's even evident on our own social media pages that many of us are not kind to others, especially other women. When we disagree with others, we pick absolutely everything about them apart. We hurt feelings.
Can't we just click the "LIKE" button.
We can't just click "like," or a react button without delivering a negative comment privately afterward. The time has come to leave the jerk responses in the past. We've faced enough in the last six months; we don't need unwanted, unkind criticisms on top of it. If a woman goes through a significant life change or crisis, be supportive, in real life, and online. If a woman has had success, whether that be a wedding, a new job, a new baby, etc., congratulate her. She worked hard and deserved it. There's beauty in kindness. And when women build up other women, amazing things can happen. Don't miss an opportunity to be a supportive friend to someone who could really use it.