Well, it's official. I have cancelled every plan I had on my calendar for three months and everything else I was planning on doing is in a holding pattern.
Cancelling is one thing, but requesting refunds or store credit took a lot of time and patience. Time I have and lately, surprisingly, patience too. Probably because I have no plans, the irony.
I am happy to report that most places offered a REFUND and/or credit. That's good news, so I'll take it. We could all use some money in the bank or in my case less balance on the credit card. I wanted to share my experience as I navigated through the online and on hold process.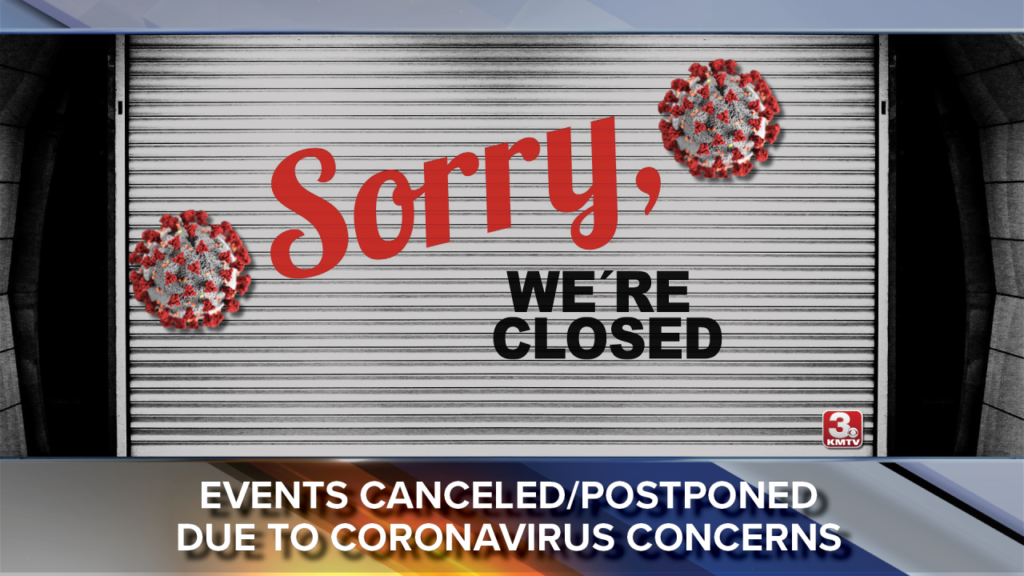 Here are some tips I learned along the way:
Be prepared
Have every confirmation number ready and your credit card in front of you. I know this is the day and age of computers, but it's hard to toggle between several screens on your phone and fill out forms. I found it easier to write it down on a piece of paper and fill in forms (or to read about the current protocol for requesting refunds) on a laptop.
Then you can enter or speak the numbers easily. If you are a copy and paste person – then by all means do that on a word document. But compile it and have the information ready. You'll feel prepared mentally too!! Don't forget to have a good attitude! If answers are not quick to surface, at least you started.
Call if you can
One of my trips was through Costco and I was not able to located the form to request a refund (Funny thing is, I did find forms for credit for future use). Though the website said do not call, I did it anyway. If I had to hang up – so be it. I went to my office, aka the laundry room, and was prepared to give 30 minutes to the wait time. I was pleasantly surprised that I got a human asap. She was lovely. She spoke to the cruise line and verified it was cancelled (duh!) and said that notes were made and a refund will be issued. Music to my ears.
Airlines are also not advertising this but I read on our carrier if a flight is cancelled we get a refund. So again, I called and got a human asap. She verified my flight was cancelled and walked me through how to get the refund (again I was asked if I would like a certificate for future flight).  I still had to fill out a form online but she pointed me in the right direction. Incidentally, she is a mom too and asked how "homeschooling" was going. Looks like we all crave conversation. This was an interesting read, and may provide more insight into airline refunds.
Also be sure to check out our Frugal Friday post. This tip is about flight refunds.
I called our travel insurance provider, AIG. Again, spoke to a person within minutes. With my policy number readily available, she told me that I would need to email indicating that the cruise was cancelled and they would proceed with credit toward another travel insurance policy for a future travel event. Sounds good to me. I do plan on traveling again!
Refunds for Event Tickets
I had tickets for local events. All of them gave me options. I decided for one of the ticketed events, to give as a donation. I received a letter in the mail indicating that status for my records. The other two events, I asked for a refund. Speaking from my experience only, most local places are ready to talk on the phone and are happy to do whatever suits you. I promised all that I would be back next year. The least I could do was share my goodwill, and I plan to keep that promise.
Recreational Sports Fees
For the kids' recreational sports, I sent emails and asked if the registration fees could be considered donations or if I could get a refund. Obviously, we didn't get much of a soccer season and I am doubtful we will have a baseball season. The soccer folks were able to give me some funds back. On a side note they were hopeful to get some type of soccer season in May and June. If your kids are huge soccer fans than maybe worth waiting it out. Baseball has not been quick to make a decision about refunds just yet. But, I'm not sure we want to participate if it's later in the year. I will have to follow up at some point.
Membership Dues
I stopped going to the gym in early March. It's interesting that as the number dwindled in how many could gather, my gym tried to keep up with the changes. Fortunately, in April they froze all gym memberships and realized there was no viable way to continue. I asked for a freeze earlier and had to do paper work. In the end they had to cease operations anyway. This is when I noted that most places come around. I'm just that person that had the foresight to go ahead and ask.
Insurance Premiums
Car Insurance recently emailed me that they plan to refund 20% back for those of us with active automobile insurance. The refund will be mailed next month. Considering that I have not left the house, let alone drive, that is good news. I did email and ask, but I believe that this was in the works. Contacting your local agent and letting them know you are no longer commuting could result in lower premiums.
I wanted to share my experience because I am sure there are many of us who are in the same situation. It was not a chore I looked forward to, but I had to try. Once I started, it felt good to know people were all on the same side. These are unusual times which require unusual reqests and unusual solutions. Refunds are not expected, but for now they are acts of kindness and a reminder that we are all in this together.
Meanwhile, I have plans to go to Disney in the fall. I'll hope for the best.