Let's talk nurseries! I love, love, love to design a nursery. Whether you prefer bright and happy or soft and sweet, making room for baby is always so fun.
The best rule of thumb when designing any new space is make a list of needs and wants. Try not to overthink this part when it comes to your nursery, start with your basics!
1. Selecting a Crib
There are thousands of cribs to choose from out there, so many beautiful options. My best advice is don't bother with paying extra for the "convertible" crib that turns into a bed later. Find one that you love that fits your budget. Odds are you will never use past the baby bed stage. You will be ready for a change as soon as that itty bitty starts wiggling its way out of there.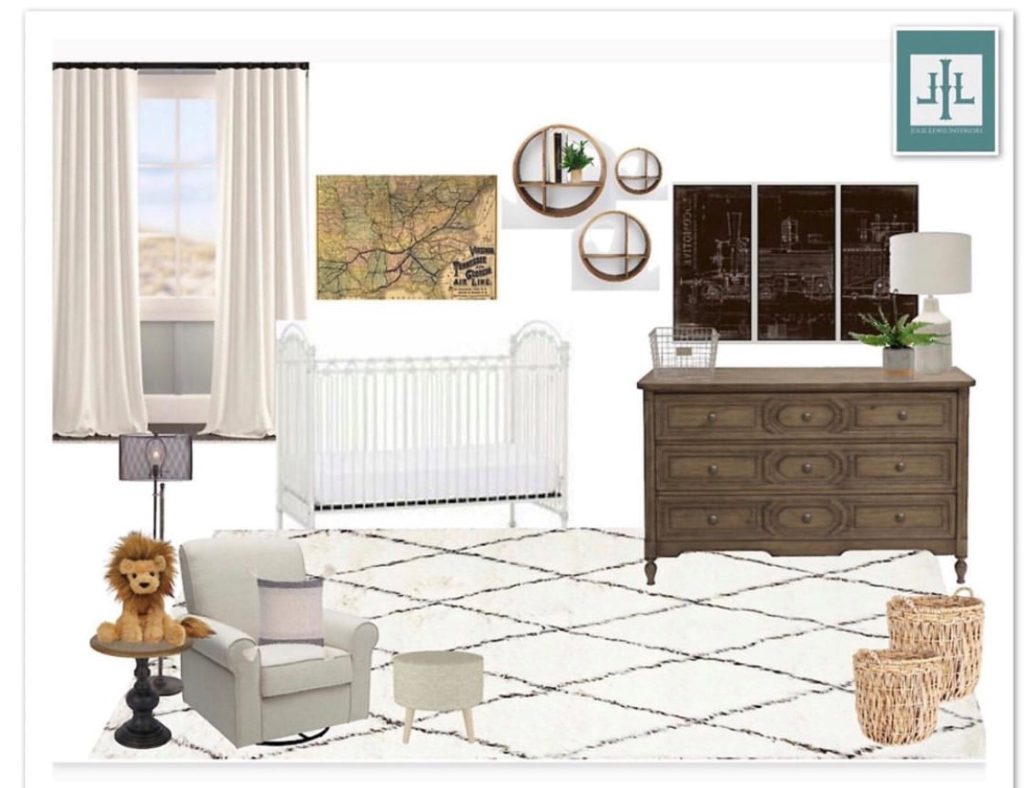 2. Invest in Additional Storage
I always recommend to my client that storage is where you want to invest a little more money in. Select a dresser big enough that it can grow with them. Their things may be tiny now but as they grow, so do their clothes!
Invest in a good piece now and it can grow with them. This can also be used as a changing table. Do not waste money on strictly buying a changing table. You will have that sucker listed on Facebook Market before you know it. Buy yourself a changing pad with a washable cover and there you go!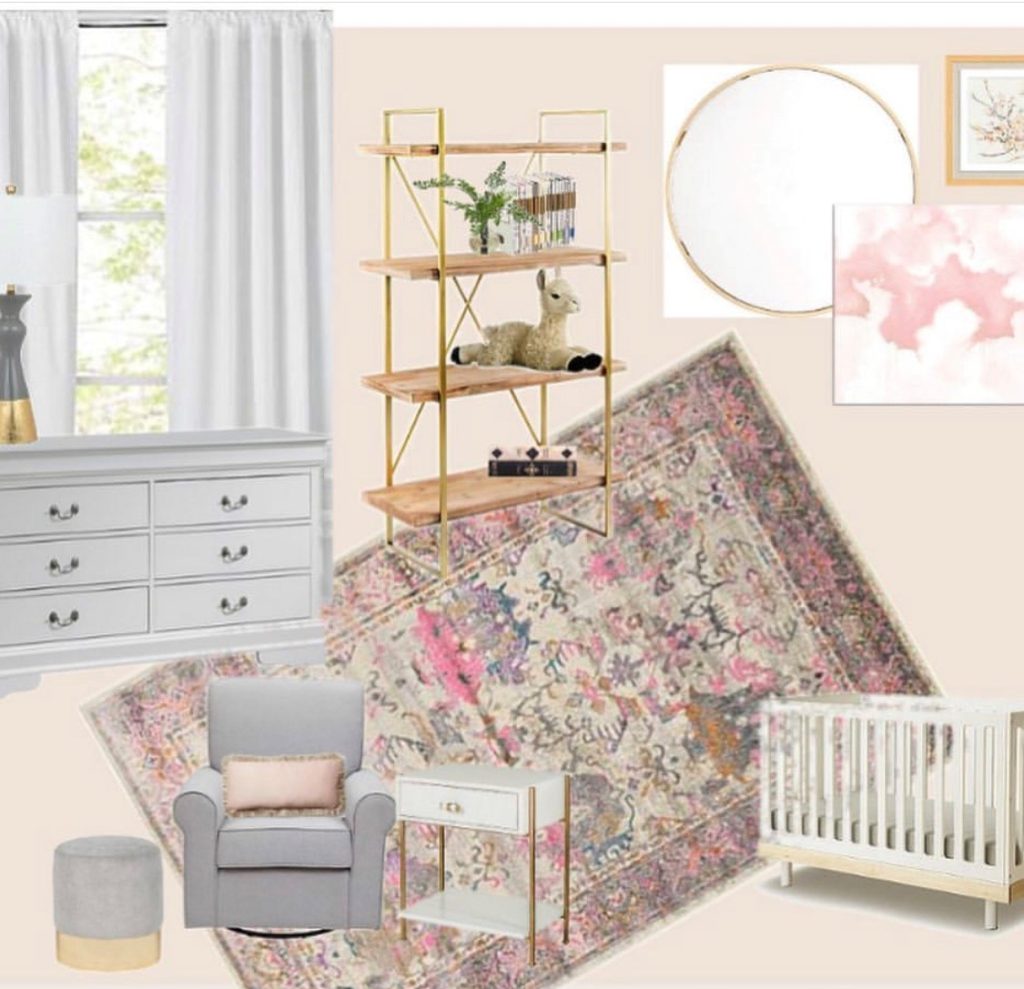 Tiered trays, decorative boxes, or baskets make great storage solutions for diapers, wipes, lotions etc. Shelves above the dresser can also work for extra storage as well. These are inexpensive details that can make a very cute difference in the style.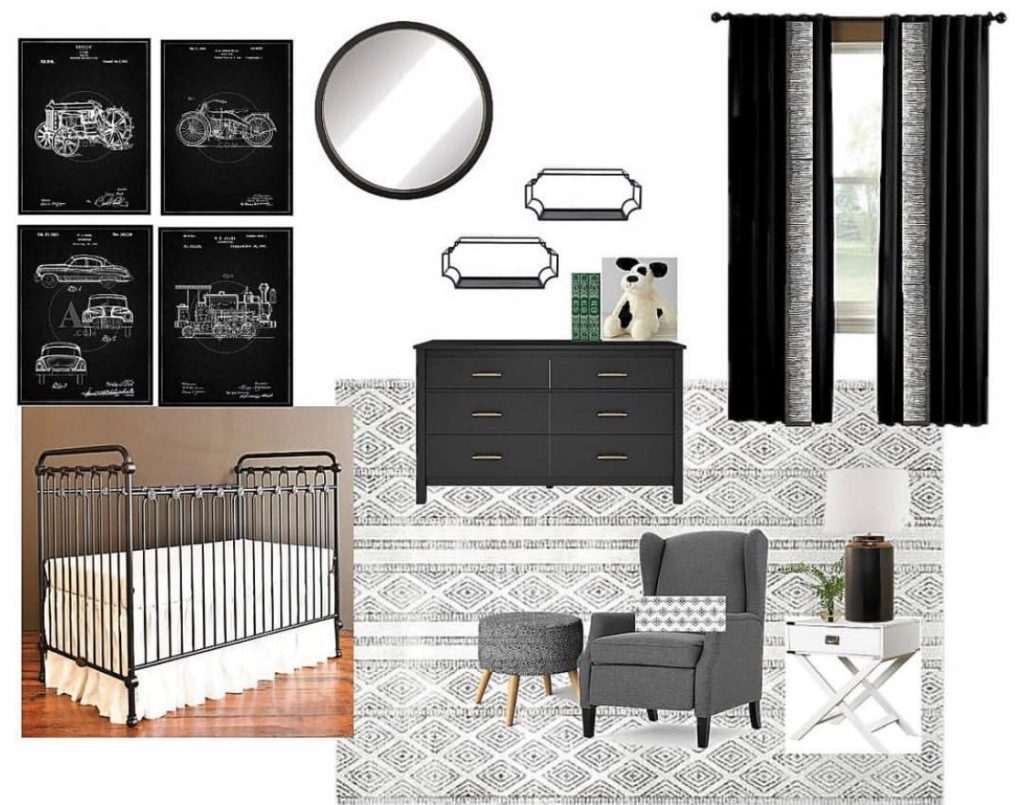 3. A Comfy Chair is a Must
A comfy chair is a must for those late nights; one that rocks or glides, and a swivel can be nice. These are also available in many prices ranges to help fit your budget. I usually suggesting picking a neutral fabric just in case you plan on having another baby.
A pretty blanket and pillow make all the difference to help personalize a neutral chair. A small accent table with the chair comes in handy while you're rocking your sweet angel to sleep.
Floor lamps can also work great in this space. When baby starts scooting around a table lamp can be an accident waiting to happen but a floor lamp is an safe alternative.
4. Find Your Inspiration
Whether you are having a boy or girl make baby's nursery your own. After selecting your crib, storage, and that comfy rocking chair; fill in from there. Find something you love like a piece of art or a beautiful fabric and let that be your inspiration. Don't stress over everything being perfect and pristine, its all going to get thrown up on eventually.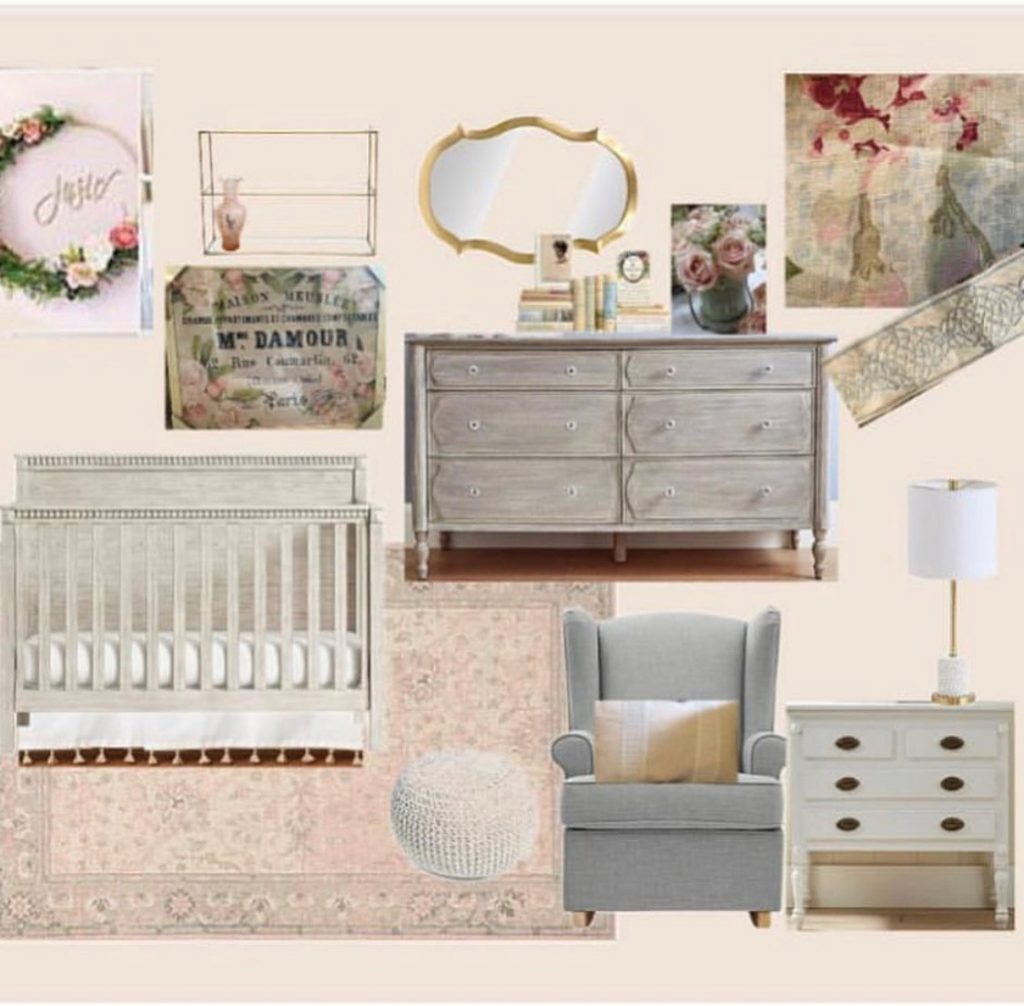 "Babies don't keep" as they say and neither does a nursery so enjoy the process and do not overwhelm yourself. Stick to the basics with the furniture pieces and think outside the box with the details and accessories, they are what truly make the space personal and perfect for your baby to be.