Don't you just love a beautiful red dress? There is just something about red that sparks that fire in you that makes you stand up and say, "Here I am!" There is something exciting about doing your hair, actually spending time on your makeup and putting on a beautiful dress. A very fancy red dress that makes you feel like a real live goddess. Maybe it's the fact that life doesn't lend itself to fancy gowns and salon-styled hair very often.
But nonetheless, today is a very special day. No, it's not Christmas or a wedding or even a company dinner. It's Friday, February 7th, 2020. Sounds like just any other day to most people, but to this group of ladies and millions more this is a very important day. Today is the day we bring awareness to heart disease by wearing red for the American Heart Association's National Wear Red Day.
But that shouldn't be just for one day. More people need to know that cardiovascular disease is the No. 1 killer of women, claiming the lives of one in three women. CVD kills one woman about every 80 seconds. Let me say that again, every 80 seconds. So by the time you have finished reading this article 4 women would have died from cardiovascular disease.
And this group of women know these statistics all too well. Brought together by heart disease, each one having their own story about how their life has been affected by this terrible disease.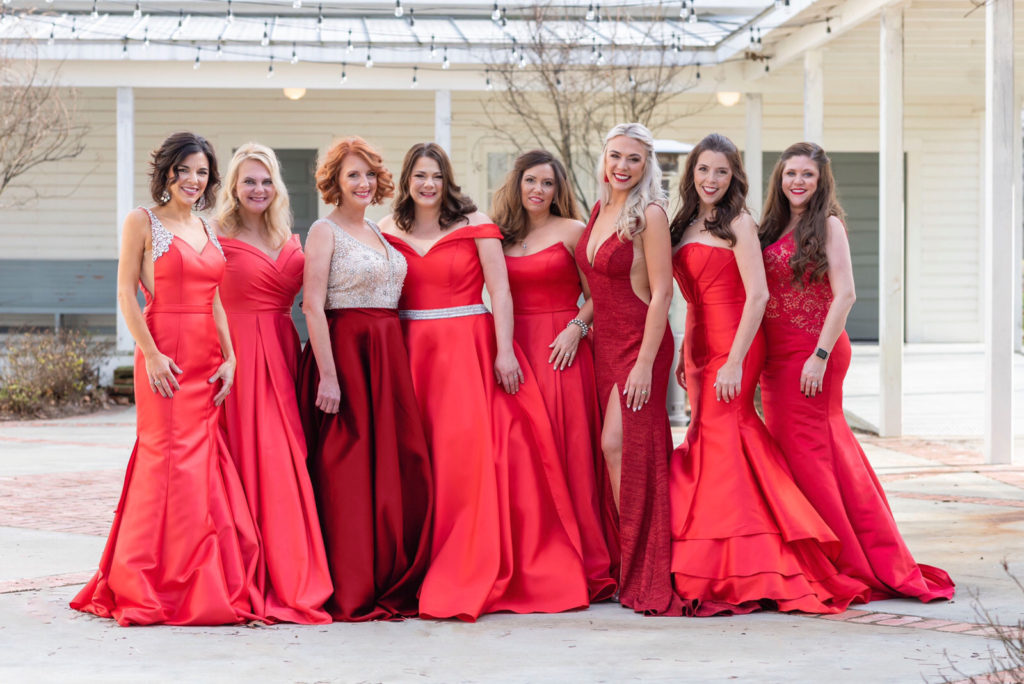 Each one with a story to tell. Each one representing a person they love. Each one having their life greatly affected by heart disease. Each one wanting you to know the facts so your story can be different.
So this is their story.
Women's heart attack symptoms are different from men's
Meet Melissa and Stacie, two sisters who lost their father, Reggie Ellis, to a heart attack on February 4, 2009. He was expected at a doctor's appointment that morning and a call to his wife after returning home. When the call never came she rushed home to find him on the kitchen floor.
Reggie had a stroke at 70 years old and made a full recovery, only to die 11 years later from a massive heart attack. Melissa and Stacie were in their early 30's when this terrible disease forced them to bury their father.
It's important to know that women's heart attack symptoms can be different from men's. They can still include classic symptoms like chest pain, arm pain, and cold sweats, but might also manifest as shortness of breath, nausea or vomiting, and back, neck or jaw pain.
Julie's parents had come for a visit, like they did many weekends, to spend some time with their precious little granddaughter. But this particular weekend would change their lives forever. In the very early morning hours they were abruptly awoken to a crash in the bathroom. Her mother had a massive heart attack, killing her instantly on September 25, 2010. Peggy was only 55 years old. She had no prior symptoms. Julie was just 32.
More younger women than men are having heart attacks. More than half of deaths from high blood pressure were in women. There are roughly 50 million women in the U.S. that suffer from hypertension. Hypertension rates are expected to double among women under age 45. * Know your numbers!
Congestive heart failure can be a long tiring battle
Amanda's larger than life grandfather, Johnny Franks, had his first heart attack when he was only 54 years old. Unfortunately he would have two more, with the last ending his life in 2009 at 78 years old. Over the course of those 24 years, he had a stroke and lived with congestive heart failure for more than five years. During that time he underwent routine intravenous Lasix treatments.
Emily knows the story all too well as she too watched her beloved grandmother, Julia, deal with congestive heart failure for many years until ultimately ending her life on November 18, 2004. Julia was a strong-willed, fiercely independent woman that fought the deterioration of her heart as long as she could, inevitably losing the fight. Her heart just wasn't as strong as her spirit.
Heart failure is a chronic, progressive condition in which the heart muscle is unable to pump enough blood through the heart to meet the body's needs for blood and oxygen. Heart failure usually results in an enlarged heart.* With the proper medicine, diet, and exercise people can live many years with congestive heart disease.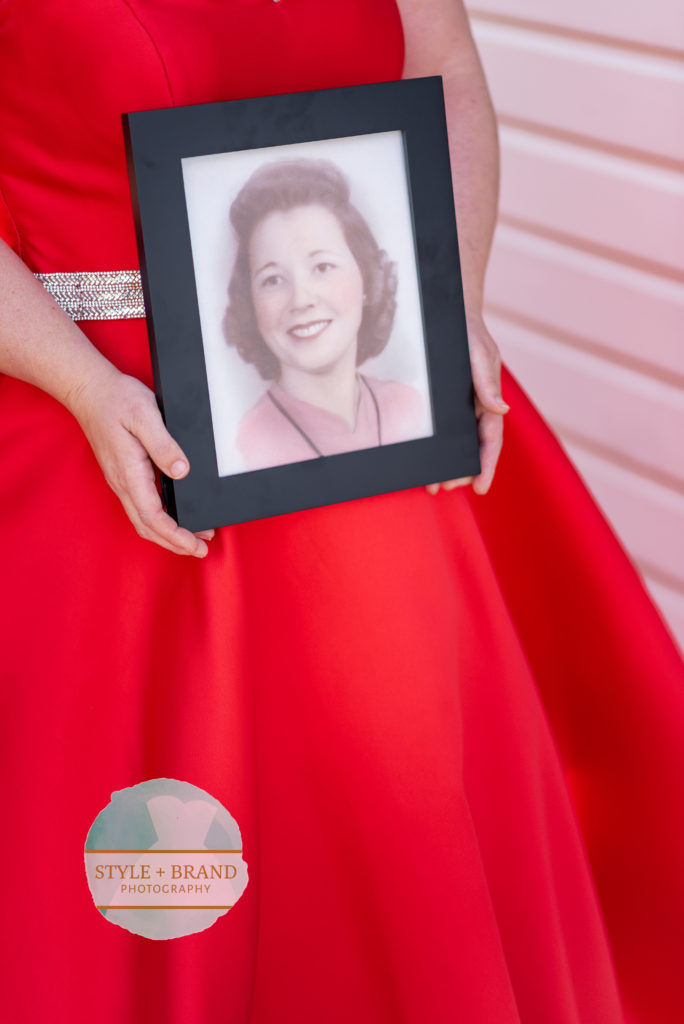 About four million stroke survivors alive today are women. *
Jenifer's mother, Joann Dixon, stayed busy playing with her beloved puppy and spending time with her grandchildren, until August 6, 2019 when she suffered a debilitating stroke leaving her unable to speak and care for herself. She now requires 24 hour care from her family.
After a stroke, survivors often experience behavioral changes. The reason is very simple, a stroke impacts the brain. The brain controls everything. Your behavior, emotions, physical abilities, everything. A stroke victim may experience feelings of irritability, forgetfulness, carelessness or confusion.*
A tale of two survivors
Tiffany and Karen, friends and business partners, both have stories of survival. Tiffany's very active father-in-law had been complaining of shortness of breath and knew that something wasn't right. After several consultations with a cardiologist they discovered that Dennis had a major aortic valve that was collapsing. He underwent emergency surgery which ended up saving his life and getting him back on the golf course.
Karen's Aunt Robbie is her heart. She was only 60 years old when she was diagnosed with Aortic Valve Stenosis caused by a congenital defect in 2013. An AVS is a valve from the heart to the body that does not properly open and close and may also leak blood. When blood is flowing out from the heart is gets trapped by a poorly working valve causing pressure to build up inside the heart and cause damage.* Three years after her diagnosis Robbie underwent surgery to repair her value. She is now living a full life.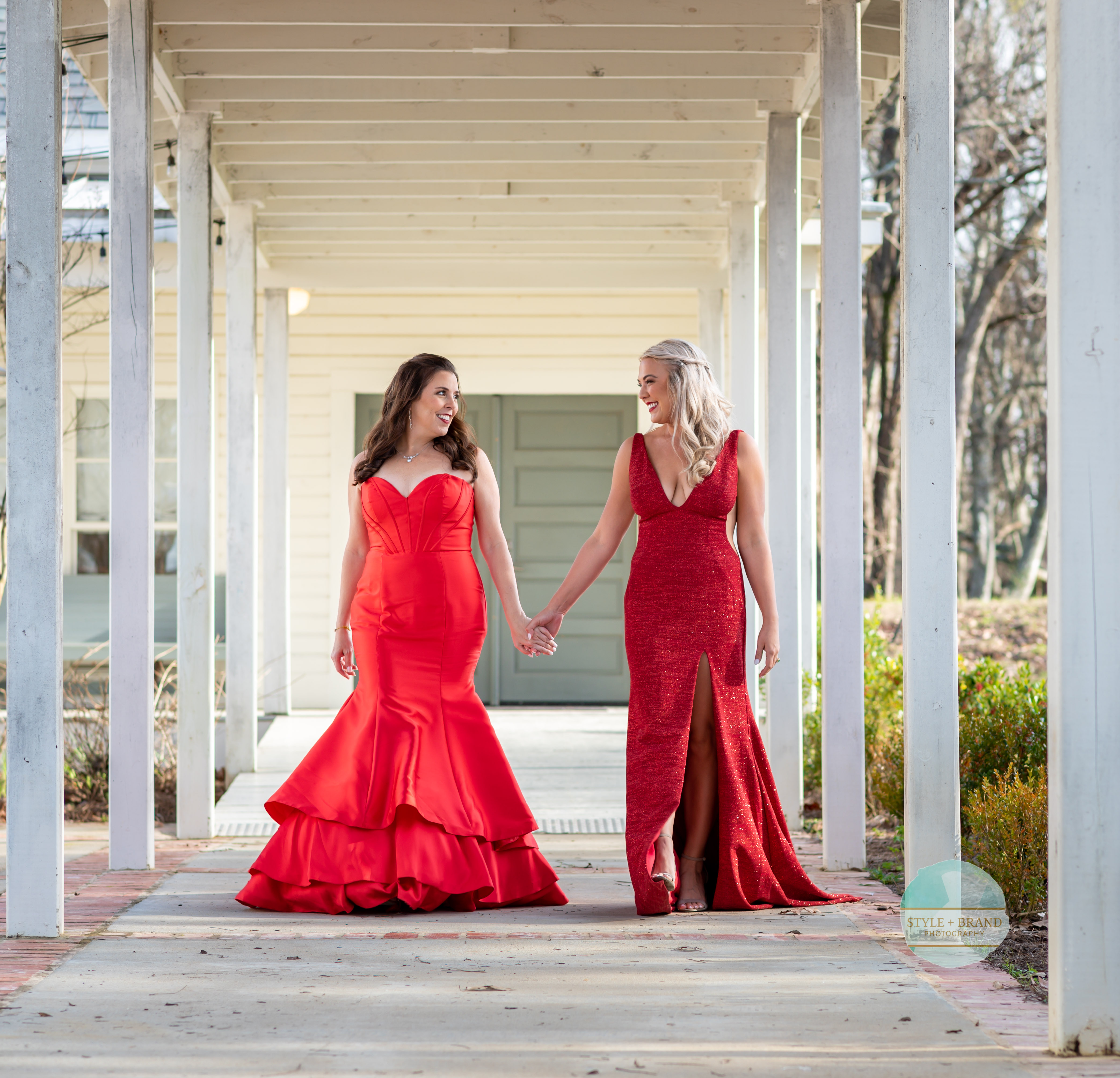 Follow our series, This is Their Story, all month long to learn more about these amazing women, the loved ones they are honoring and information about what you can do to have a healthy heart.
We want to give a very special thank you to all of our partners that made this photo shoot such a success.
Photo credits: Kerri Chaney of Style + Brand Photography @stylebrandphotography
Dresses: Amy Steed Heard of Once Upon a Dress in Madison @onceuponadressmadison
Venue: The Chapel at Livingston and Livingston Cellars @thechapelatlivingston and @livingstoncellars
Hair: Kristin Butkowski and Courtney Merck of Amour Z Salon and Spa @hairstylist_cmerck and @amour_zsalonandspa
Makeup: Allie Grace Bell @alliegracebell
Participants: Amanda Keith @redlips_and_vinosips, Tiffany West @herpaperbird and @the_live_dive, Julie Lewis @julielewisinteriors, Karen Miller @the_live_dive, Jenifer Ammons @idoyallmag
Source*: American Heart Association @ahametrojackson www.heart.org
For more great mom stories follow us on Facebook at MSMagnoliaMoms and Instagram @magnolia_moms.