I recently had the pleasure of working with two local professional organizers that worked their magic on my master closet and laundry room. During our time working on both of these projects I learned the process of declutter and organizing any space in your home.
And I want to share that process with you.
Both Krystal Watson, of Orderly Fashion, who transformed my master closet and Cassidy Turnage, of Chaos to Clean by Cass, who turned my catch-all laundry room into a workable space, used the same process to declutter and organize.
And it worked!
Krystal and I started in my master closet. See my embarrassing "before" photos below. I'm not sure how I found anything in that closet. Clothes I didn't wear were crammed in with shoes all over the floor. I had so much stuff just thrown on shelves making it very difficult to find anything. Every morning was a struggle to find what I needed to get dressed for work.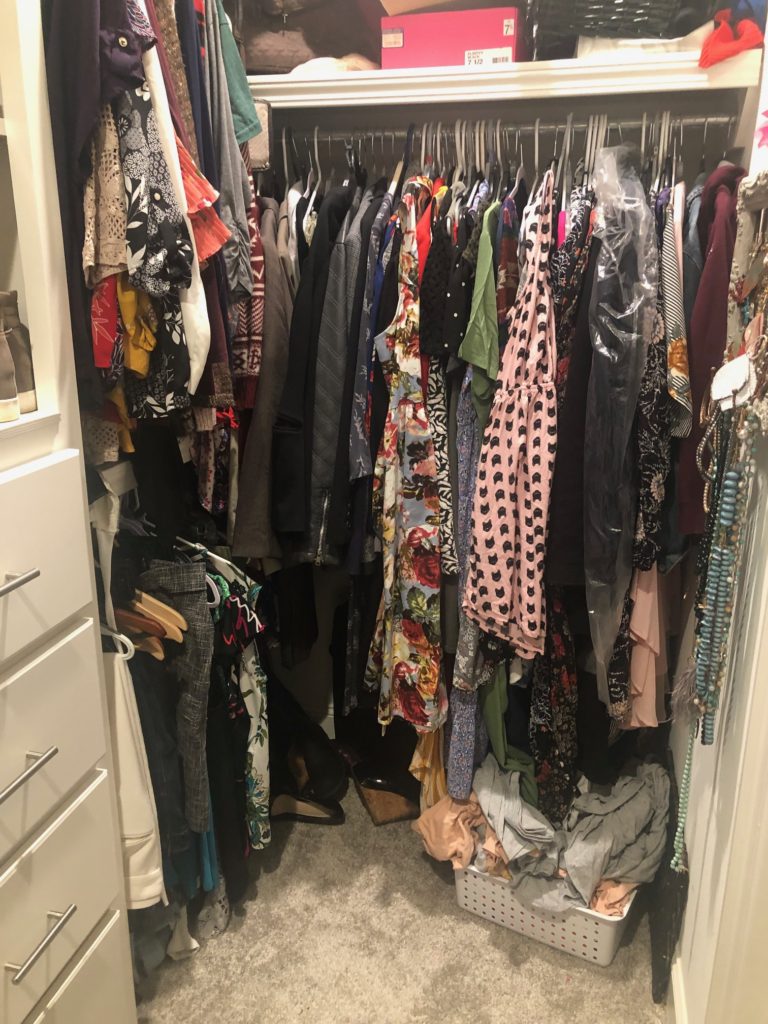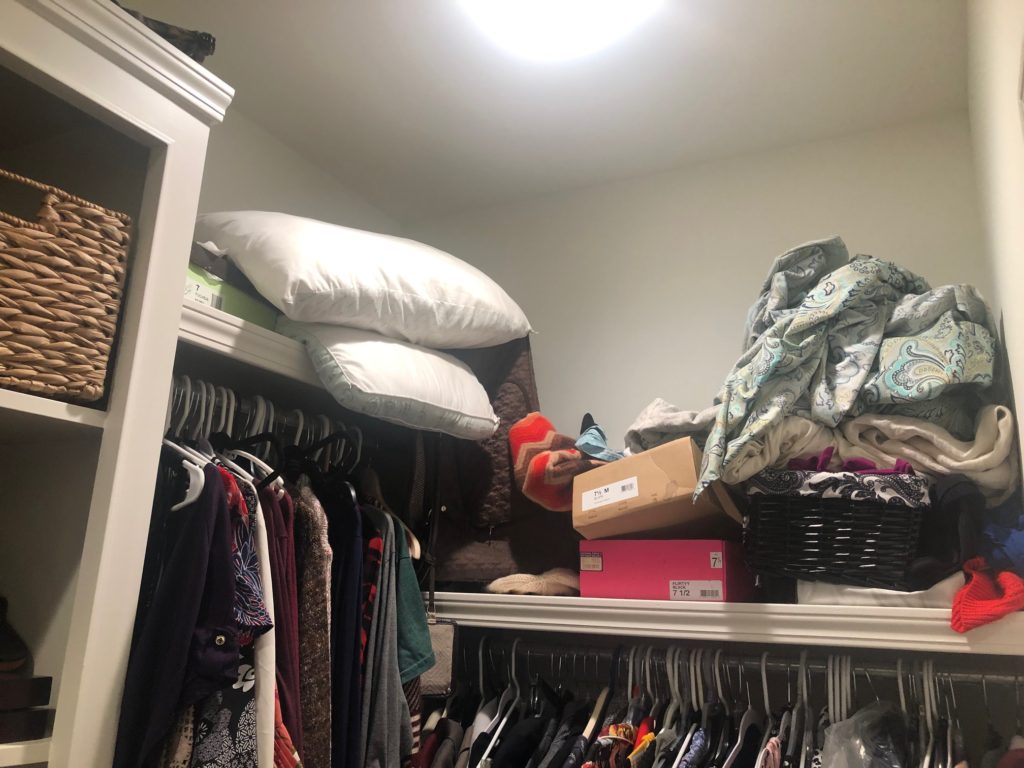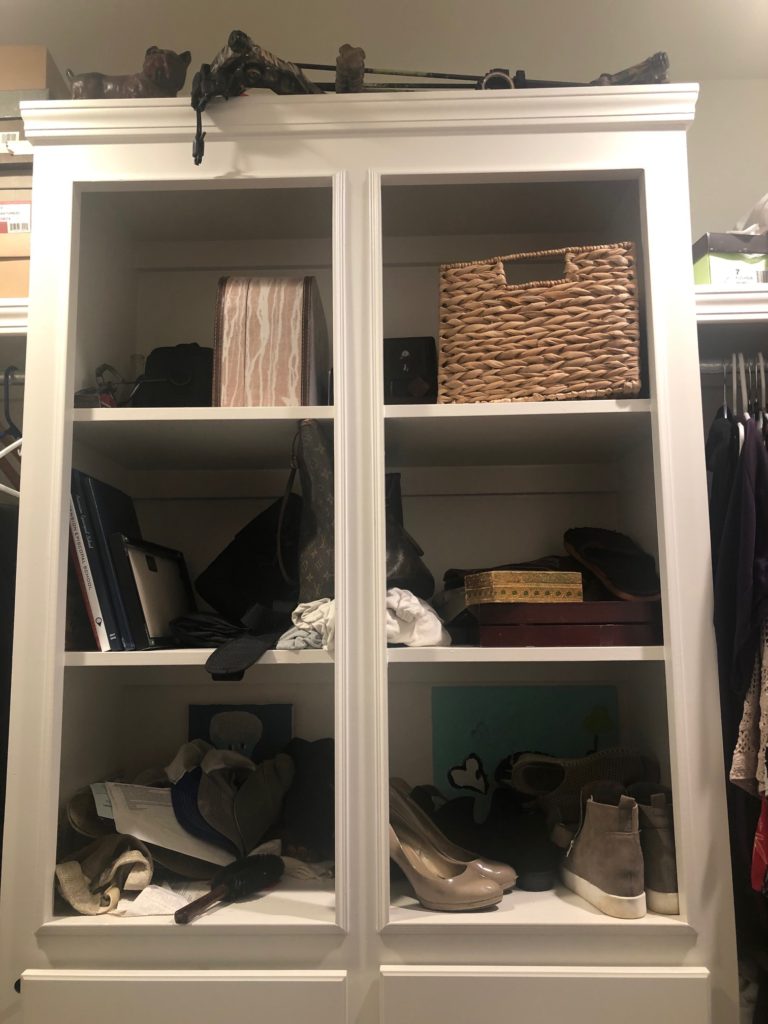 Step 1. Pick one area in your home and remove everything from the space.
Pick just one area in a room, not the entire room. For example, select to start in the pantry as opposed to the entire kitchen. Work in small areas and then move to the next. Just work area by area. That way you don't get too overwhelmed.
Remove all items from that space. Everything.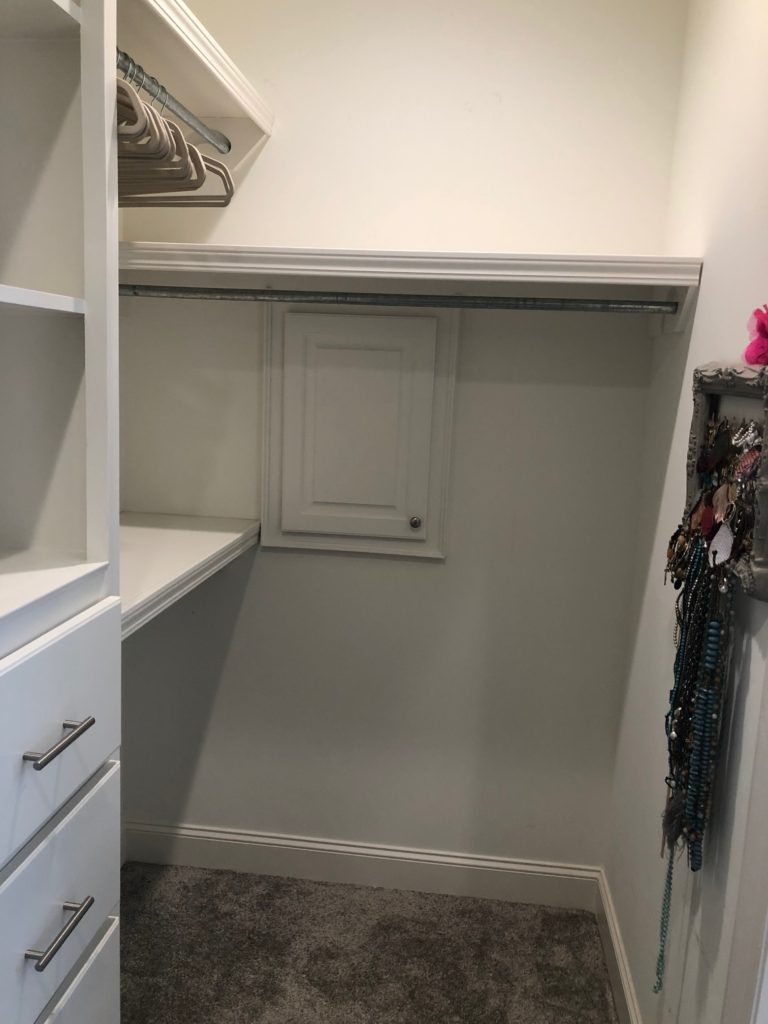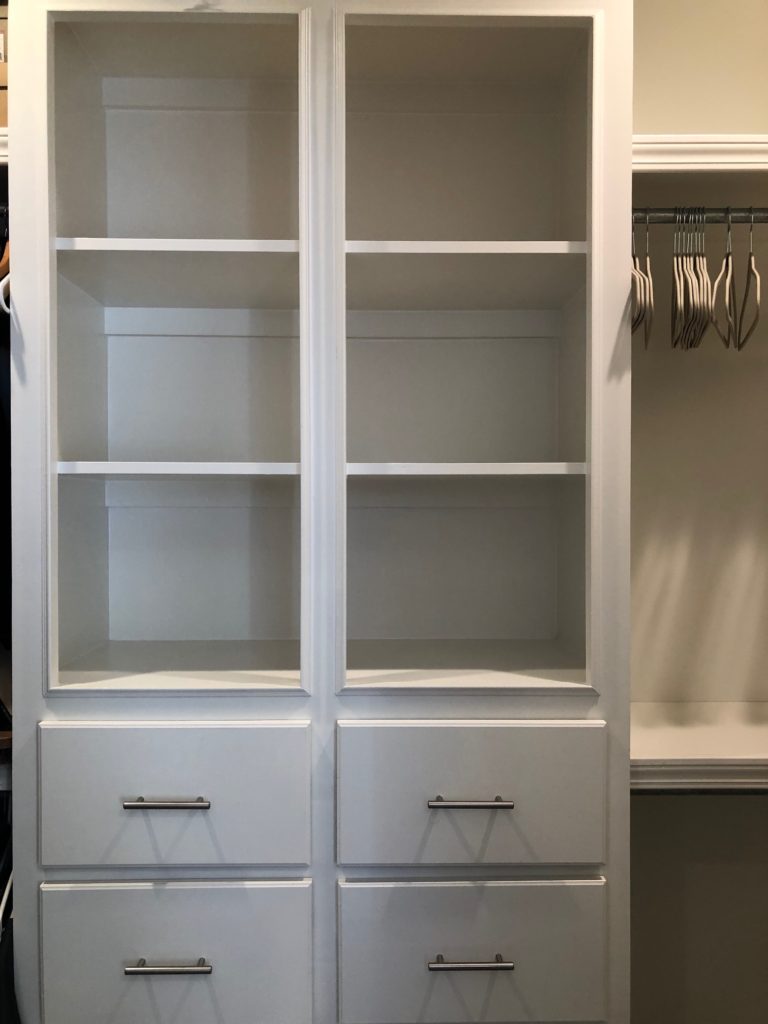 As you are removing the items, lay everything out on the floor or your bed in like categories, ie: skirts, jeans, t-shirts. Don't try to purge at this point, just pull it all out. It's important to note here that if you are purging clothes, shoes, accessories be sure to get those items for dressers and other closets you may have any of those items.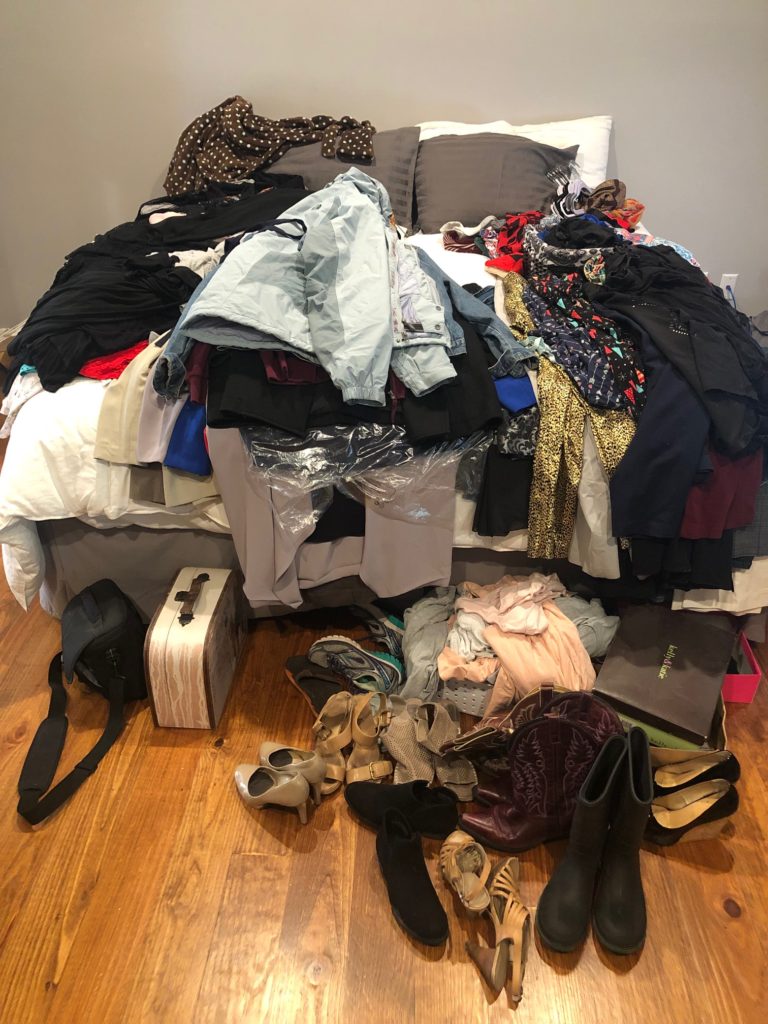 2. Clean the space.
Clean the space once you have everything removed. Once the space is empty wipe down shelves and cabinets for a clean surface. Vacuum or mop floors as well.
3. Start to purge your items.
During this step you need to ask yourself three questions:
Can I still wear it/use it? This may be an item that no longer fits or you aren't able to use because it no longer works. Important note here: don't hang on to things with the intention of fixing it or one day getting back into that suit or dress. It needs to go!
Is it still in style? You know that dress you've been saving since pre-baby hoping to one day wear it again? Well that was 13 years ago and no one is wearing baby doll dresses anymore. No matter the items, whether they are what-nots, table clothes, or shoes is it somethings that's still stylish? If not, it needs to go!
Do I love it? Look I get it somethings you just have to keep for necessity sake but when purging really ask yourself, "do I even like this thing?" When was the last time you used it or wore it? If it's been longer than 4 months (and I'm being generous here) it needs to go!
While sorting your items during the purging process, create 3 different piles: keep, donate, and trash.
Be sure to bag up all trash and throw it away. Research donation centers in your area for a worthy charity to donate your clothes and household items. During my closet purging process I filled 5 garbage bags of clothes, shoes, blankets and sheets. I also donated 3 suits I had been holding onto for years that I had never worn. For the first time, I was able to see what I had in my closet.
Now for the keep pile.
4. Put all items back in the space.
It's very important to find the proper organizing supplies for your space. Go through the baskets, totes and bins that you already have and see if you have anything that will work in your space.
I honestly found this to be one of the hardest steps to do on my own. I had a hard time determining which containers would work best. In my closet we used baskets I already had, saving me some money.
In the laundry room, I found these adorable little totes at Walmart for around $6. I needed 8 of them.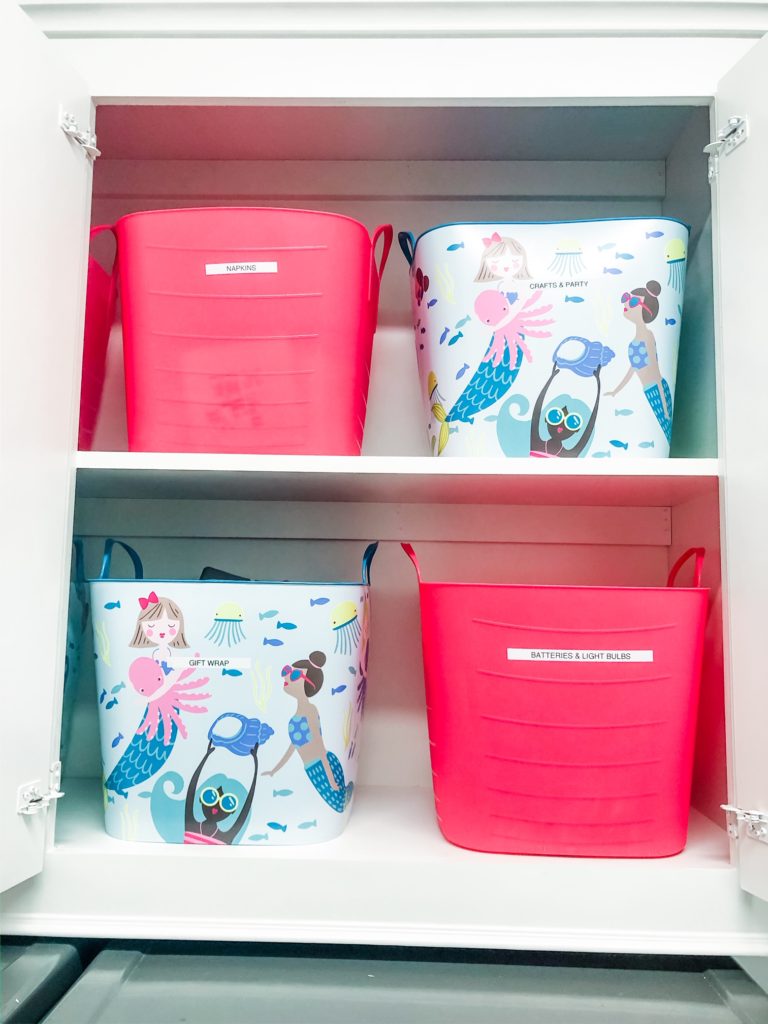 Be sure to replace all your hangers with non-slip hangers. I used Better Homes and Garden Non-slip Ultra Slim Hangers. These are thin, no slip hangers that work great with any items.
Label all containers with like items.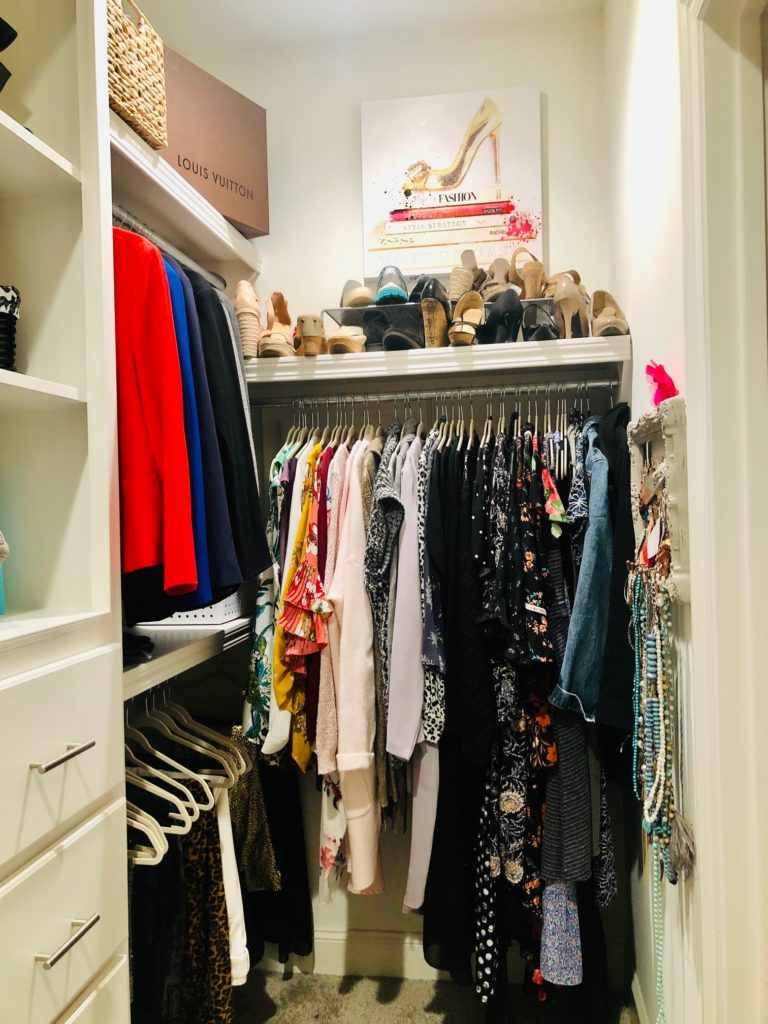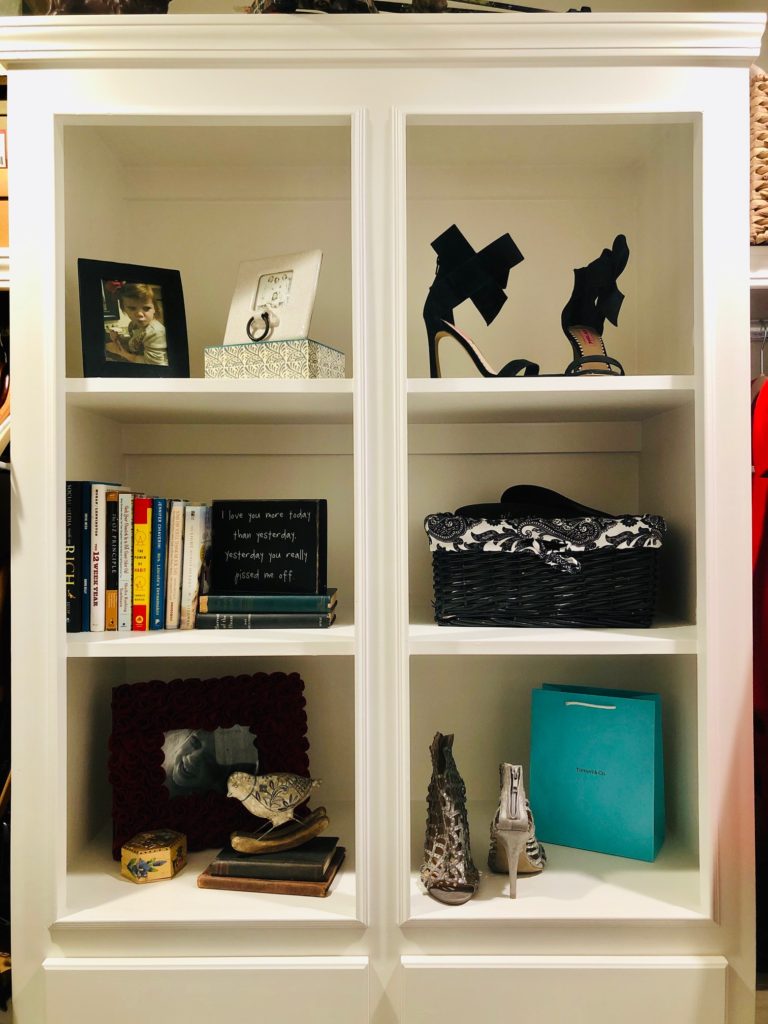 Krystal Watson, of Orderly Fashion, gave a few tips when organizing the items you are keeping. Keep shoes off the floor. Arrange your closet by color or lifestyle then color. My closet is organized by lifestyle: work wear, casual, lounging and sleepwear. Display beautiful shoes or handbags on shelves.
Purging and organizing your space doesn't have to be hard. Do one small space at a time making it easy to manage so you don't become overwhelmed and not complete the task. Hiring a professional can really help you let go of things you've been holding onto. They have a keen ability to find homes for those things you have no idea what to do with. Or they get rid of it!
Cassidy Turnage, of Chaos to Clean by Cass, reassured me that "it didn't get this way overnight and it won't be fixed overnight either. Live in the space once your have organized it and see if that works for you. If not, make adjustments."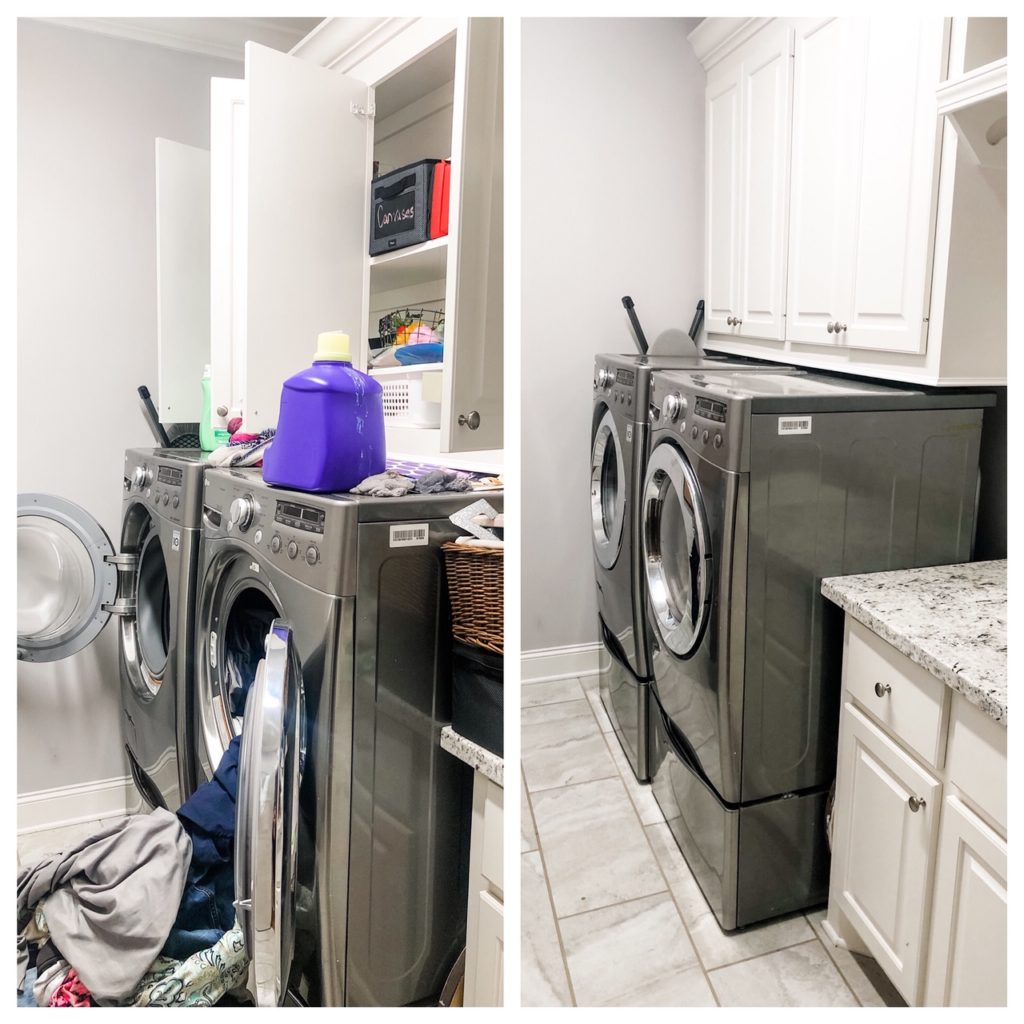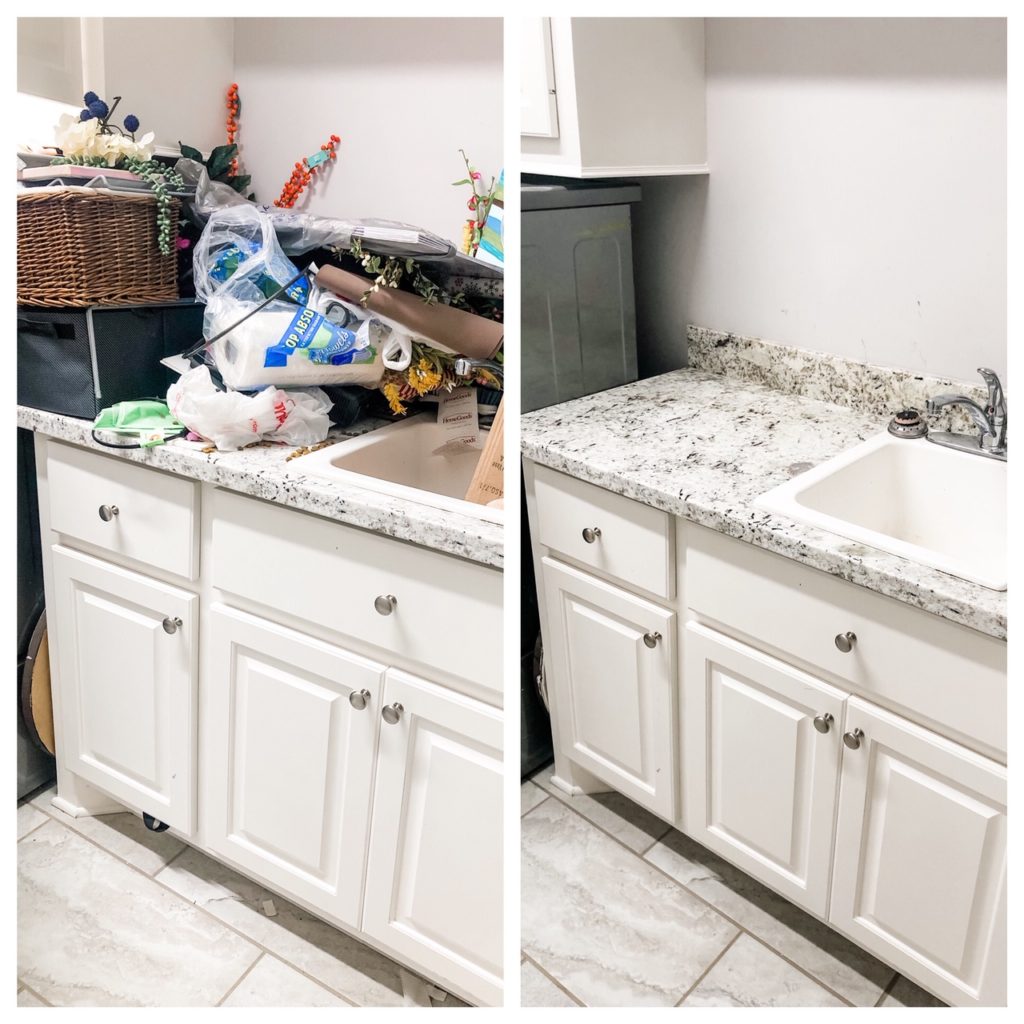 Simplifying and organizing your space makes it so much easier to find thing saving you time. And let's face it that's our most precious resource.
For more tips and motherhood stories visit www.magnolia-moms.com.