If you open up your browser to any online store now through December 25, you will be consumed by suggestions for Her, Him, Them, and everyone in between. If you are truly trying to be thoughtful in your gifting, how accurate are these suggestions? And are they really what the people in your life are wanting? I thought about the year that we've had and how I want my loved ones to remember it and celebrate moving past it.

My best tips for gifting those in your circle are simple and hopefully will help to alleviate holiday anxiety, because as the mom in your clan – a lot of pressure falls on your shoulders to ensure everyone is happy on Christmas morning.
1. Make a gifting list of your recipients this season.
Be thorough, be intentional.
If you want to gift your mail person, then add them. If you want to include your Starbucks barista – add them. Don't forget your kids' teachers, your baby sitters, and your neighbors that hauled your trash to the curb when you were out of town (Looking at you, Kayla!). This doesn't mean that you will go broke, it just means that you need to be specific about who you are gifting this year. Include one charity or organization that you want to assist and be realistic and generous. We all want to give back this season and with COVID-19 making fundraising extremely difficult, it is the time to focus on the non-profits that are dear to us.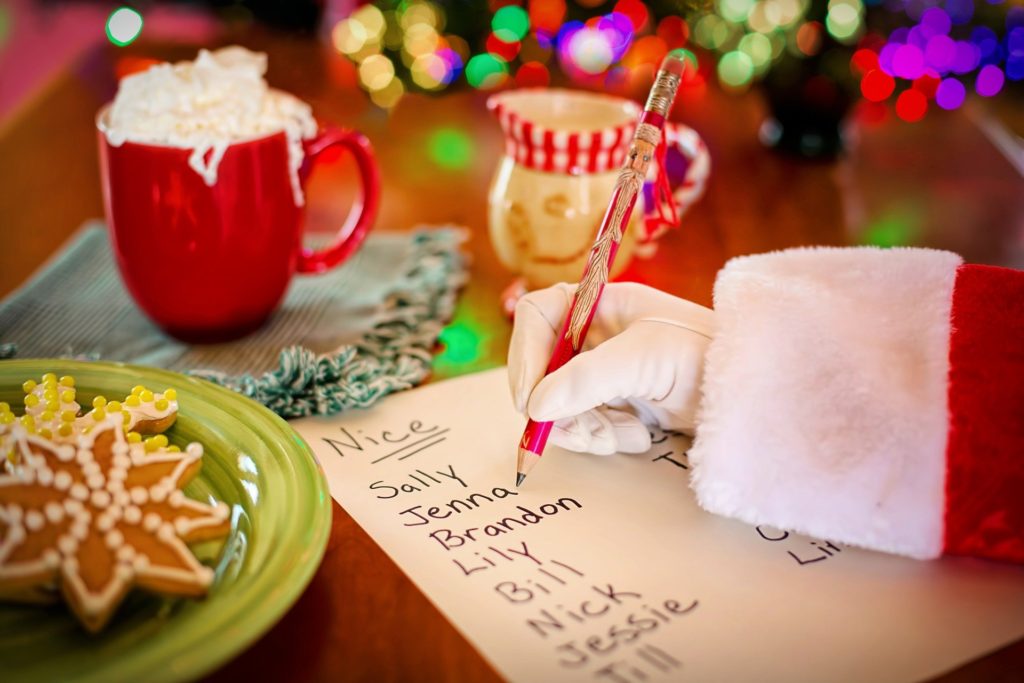 2. Assign a gifting budget to each person.
If you don't have a monetary amount, think outside the box.
Don't go into debt buying Christmas gifts! Handmade goods are always a hit. One of my favorite gifts from last year was from a neighbor who went around handing out homemade ornaments. I know with Covid you may want to be respectful of baking goods for acquaintances, but that doesn't mean that you can't visit a local bakery and see about options for individually wrapped items like cake pops, cookies, or donuts. It's not about the size of the gift or the amount of money – it's about showing them you care and are wishing them a lovely holiday season.
3. Be sure to set aside time to give back.
Kids love opening presents on Christmas morning, but they also need to learn to give back.
We have made a tradition of in the weeks leading up to the holiday that they "declutter" their toys to donate to families that may need an extra goody or two. This allows them to be intentional about things they no longer play with. Let your kids do a little gifting themselves by helping shop for gifts for children less fortunate. Magnolia Moms has partnered with Stew Pot to help collect items for kids in our area.
We are also leaning in the direction of gifting 4 items per person in the immediate family. "A gift they WANT, a gift they NEED, a gift they WEAR, and a gift they READ." We haven't tried this yet, but I love the idea for all of us. It simplifies the holiday and focuses on four nice items instead of a bunch of little junkie things that end up in the trash a week later.
4. Shop with just a few stores.
Pick one or two box stores for gifting ideas, then move on to a few local boutiques.
Doing research online can get a bit overwhelming, especially with all the sales happening now. I recommend that you select one or two "big box" stores to check out (Target, Walmart, Amazon) and then shift your focus to your local shops and boutiques. These small business owners need our support more than ever and they often have free gift wrap and unique items that you can't find anywhere else – especially for your local friends and family.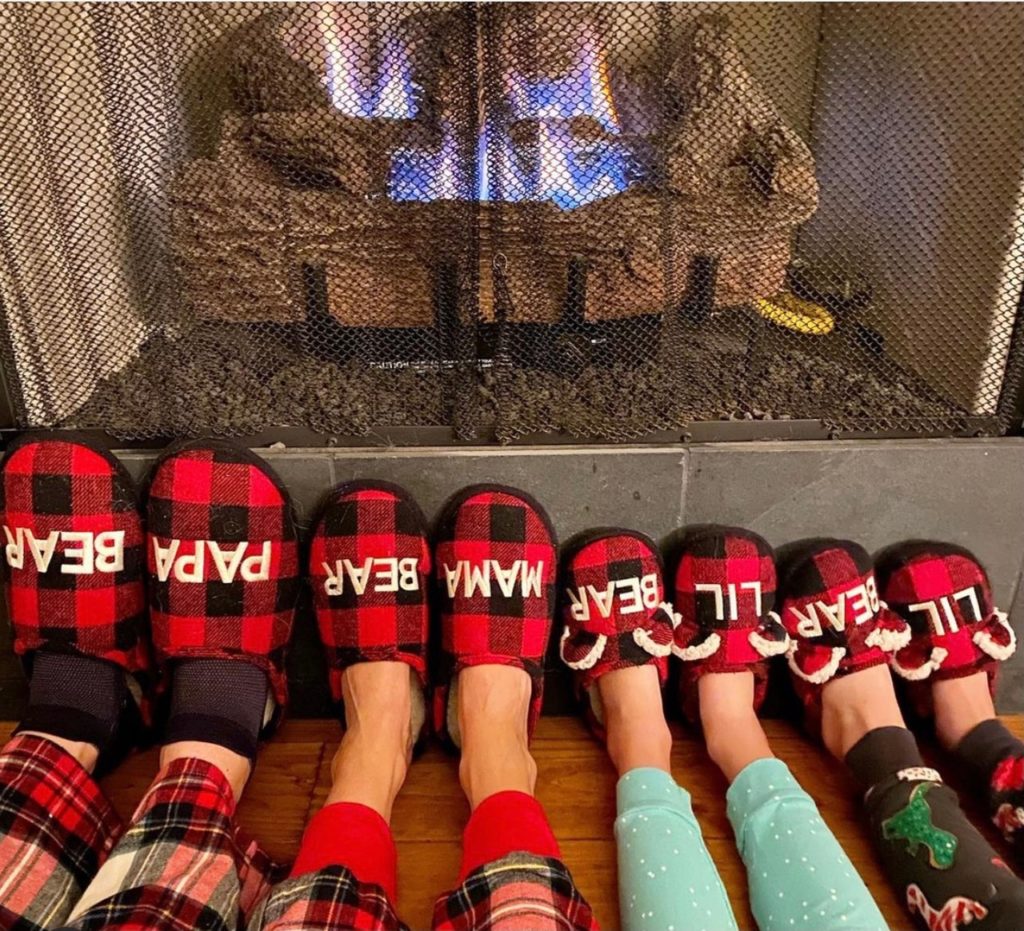 5. Slow down and just enjoy the season.
Breathe. Sip. Taste. Savor.
Honestly, this year has been full of learning curves. The holidays should be a time for all of us to focus on what is most important which is NOT the gifts. Take some time for yourself to reflect on being available and creating memories with your loved ones – even if it means creating a virtual hot cocoa date on Zoom!
Cheers, mamas!
Be sure to check out some gift ideas our team put together that may help with a few people on your list!