Dear Windi Fuller, mother of Sarah Fuller:
After seeing your daughter, Sarah Fuller, make history this weekend, I started doing a little research on her background. As one mother to another, I can only imagine how incredibly proud you must be.
I'm sure this weekend was a proud moment, but I'm not sure people know the success that Sarah has already achieved in her fairly short life.
Leading Vandy's Women's Soccer Team to an SEC Tournament Title.
Graduating with her undergrad and now working on her master's.
The philanthropic work that she does and how she works to encourage young girls to follow their dreams.
And of course, I'm sure you were beaming with pride this weekend as she stepped onto the field to be the first woman to ever play in a Power 5 football game. Your little girl made history.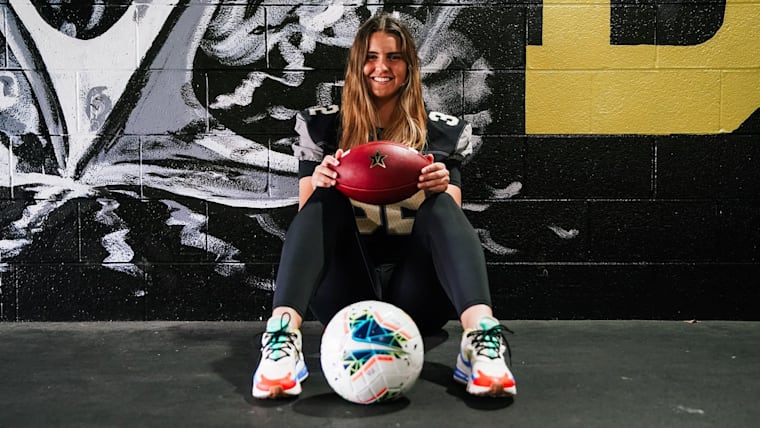 With boldness and strength comes naysays — people who feel compelled to tear down another. Today, I saw some terrible comments about your daughter, and I'll leave out the details because I'm sure you have seen them already.
As a mother, I can't imagine how horribly painful and scary those words must be to read about your own child. Yes, a strong, determined woman, but always your child. I want to tell you how terribly sorry I am that such threating words were said. I pray that you and Sarah both saw for every horrifying comment, there were 100 positive and encouraging ones.
Stepping outside the norm is intimidating to people.
It challenges their small minds and short-sightedness. It puts fear in them that they will be exposed for who they really are, mediocre. The words those men spoke were not only cruel and hateful but absolutely appalling, and I pray none of them have daughters of their own.
To say that behavior is absolutely disgusting is an understatement. When I read the comments, good and bad, I immediately thought of you. As a mother of two little girls myself, I just can't imagine what a range of emotions you must have right now.
The Sarah Fuller plastered all over Sports Center, ESPN, USA Today, and every other major publication in this country, didn't get where she is today alone. I thought about the hundreds of times you must have driven her to practices, packed snacks and water bottles, washed uniforms and bought new cleats. The amount of money spent on tournaments and hotel rooms. The thousands of miles driven for soccer and the many, many scraped knees you must have doctored.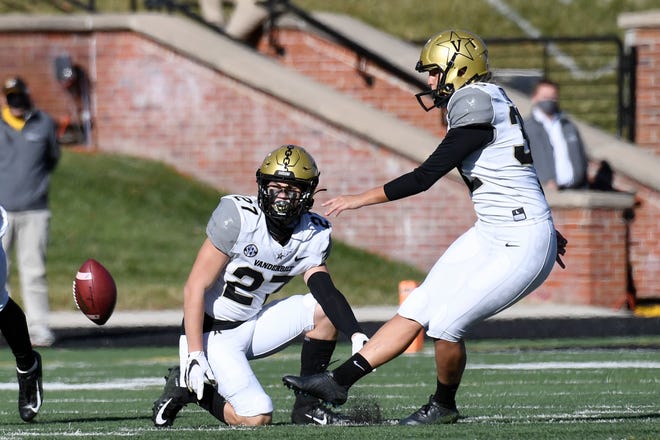 For that, I want to say thank you. Thank you for raising a remarkable daughter that is an example to others. Thank you for opening the door for other little girls to break boundaries and redefine the norms. We've seen a lot of that this year.
Women making history and now we can add Sarah Fuller to the list.
And it's these women, along with your daughter, that are leading the way for little girls like mine. I'm not sure my daughters quite understand what it means for Sarah Fuller to play football, a woman to have her own STEM show on Netflix, a woman to be appointed to the Supreme Court, or honestly, if they even understand what it means that we will now say Madame Vice President for the first time in history.
But one day, they will, and I pray they will do their part in redefining history on their own terms and in their own way. As I raise my own children, I will think about the mothers of all these women who have paved the way for others. All the sacrifices they made to raise the leaders of today.
You should be so proud, so very proud of Sarah and yourself. Don't give the haters another thought; cling to all the mothers out there that are thinking and praying for you as your daughter is in the national spotlight right now. One day you'll both look back on this time, and you'll tell her children about "that time Mommy played football and along the way, inspired so many little girls to follow their own amazing dreams."
For more stories about Motherhood, click here.
To read more about why women need to support each other instead of breaking down, check out Women Buildup Women.