It's March 4th Sons Day. The Day that recognizes sons and the people that raise them. These little Internet holidays used to make me roll my eyes so hard. But when "Sons Day" became a thing, I started to celebrate it.
Our Boys Deserve to be Celebrated
I have two boys. And they deserve to be celebrated on Sons Day. Not just today, but every day. My boys are still young. They're 5 and 2. It's still kind of weird to me that I'm a "boy mama". I literally have more than a dozen different pieces of clothing that say that phrase on them. I wear them proudly every chance I get. I am so proud of my boys.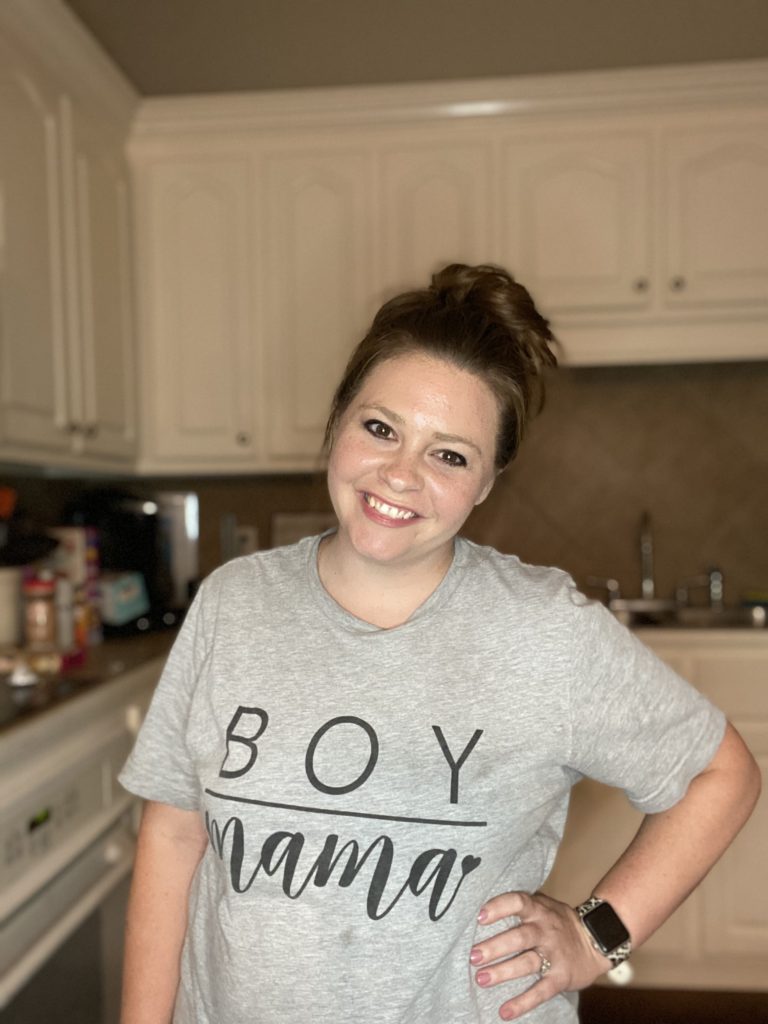 Growing up, as "prissy" and "girly" as I was, I always just assumed I would only have girls. I just knew I would kick so much butt at being a girl mom. But then I got pregnant with Sam, and I was scared to death.
How Will I Ever Parent Boys?
Not only did I not know how to parent, but I didn't know how to parent a little boy. What was I going to do when it came time for potty training? What do we do about circumcision? I don't know how to have conversations with little boys, so how am I supposed to have the "birds and the bees" talk with him when he's older? Do I leave it all up to my husband? What if he grows up and hates me? But when he came along, I put all of that behind me. I was instantly in love. He stole my heart. I knew I was put on this earth to devote my entire being to him. And I have.
Baby #2 – It's A Boy
Two and a half years later, I found myself pregnant again, and I just knew it was a girl. My hopes were so high that I would have two perfect children, a boy and a girl. But, since my husband is a physician and he's been trained to read ultrasounds, when he went with me to the anatomy scan and saw the sex, he said "It's going to be fine." The tech said "It's a boy!!", and I said "Oh, yay." I was a little disappointed, I will not even lie about that. My hopes were just kind of dashed. Plus, I didn't have another boy's name picked out, and I worried my child would be nameless up until birth.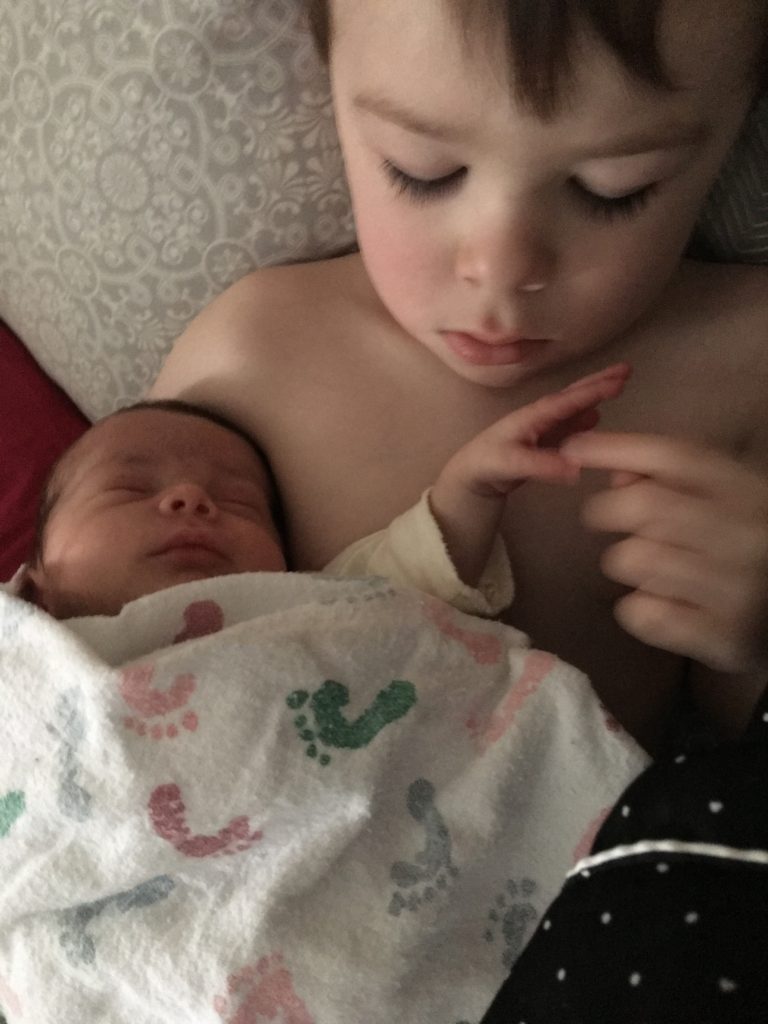 I'm a planner, and these situations stress me out. But when Lincoln finally came along, early I might add, I realized those thoughts were so silly. Here I had this teeny tiny, barely 4 pounds, 6 weeks early, little miracle. I couldn't look at him for almost a month without breaking down and sobbing over how in awe I was of him. He was so resilient. And now that he's 2, he proves that every time he tries to climb our bookshelves or practices "flying" on his mini trampoline. He's fearless, and I like to think he gets that from me.
Any time I happen to see my boys sitting together in my recliner, Sam reading a book to Link, or the way that Link always makes sure to give Sam a big hug before I put him to bed every night, I am reminded that I was made for this. I am raising them to always love each other, no matter what.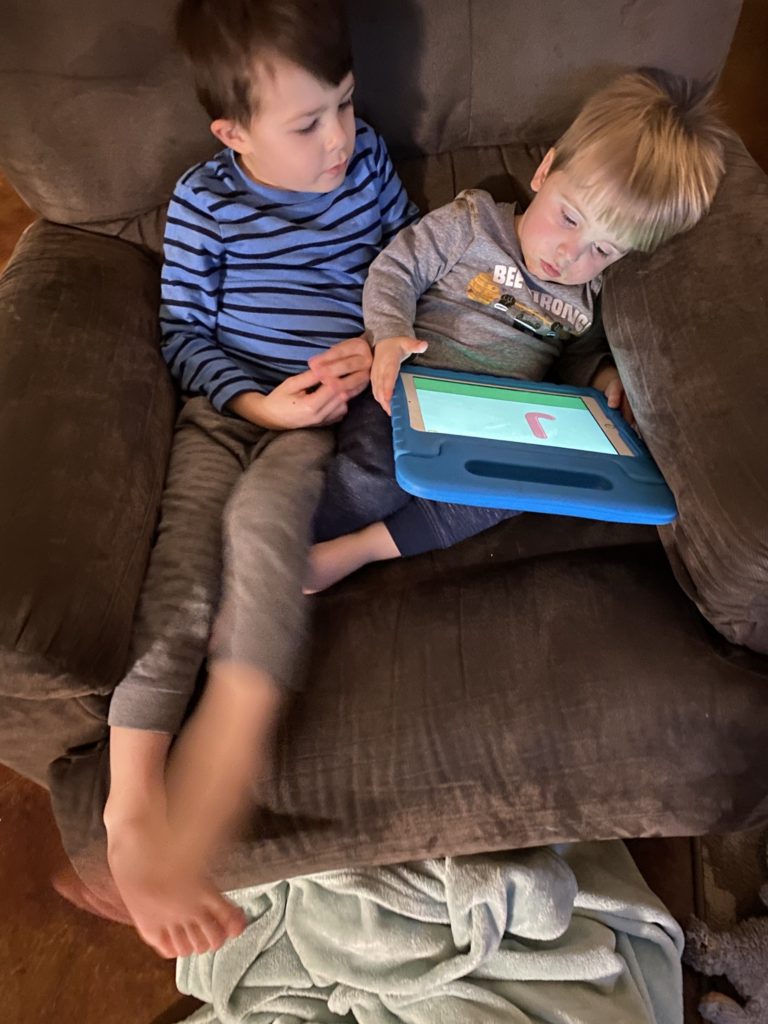 It took Sam almost a month to warm up to his little brother, or even the fact that he was now the "Big Brother". And now, they're inseparable. Lincoln always expresses sadness when I drop Sam off at school in the mornings, and then he's so excited when we pick him back up a few hours later. I feel the need to brag that I've raised brothers who consider each other best friends.
#BoyMom
Of course, my days are completely chaotic, too. They're filled with breaking up fights over the iPad, or the occasional food fight at dinnertime. They even sometimes steal each other's snacks. Sometimes, Sam will refuse to let Link in his room, and Link will throw a fit because his brother won't play with him. I don't like to force them together, but let's be honest, I'm a big sister too. Sometimes it's just nice to have a break from your little brother. Most days, I'm putting Band-aids on skinned-up knees and elbows, kissing boo-boos, and washing slime and Play-doh out of clothes and my carpet.
Every other week, I spend almost $300 at Costco because all they do is eat. Seriously, they're bottomless pits. Sometimes, our whole dinnertime conversation is the list of levels in SuperMario that Sam beat, and the strategies he used to beat them. But honestly, my husband loves to talk about that. I listen to "Baby Shark" on repeat at least 100 times a day, and I hear it playing in my sleep.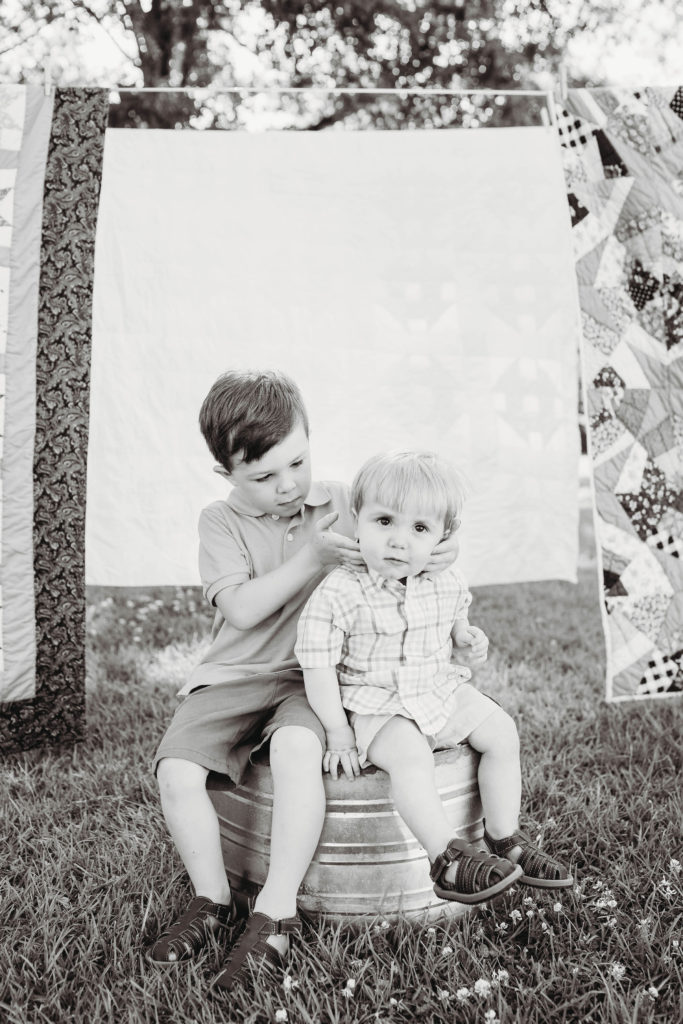 But it's all worth it when I put them down at the end of the day. The big, warm hugs they both give me right before I kiss their perfectly-round heads before bed, and the sweet, sleepy "Night-night Mama, I love you" they say to me before I turn out the light. I can't believe I get to hear those words sometimes. I'm just awe-struck by how perfect they are. They are my boys, and they always will be. They'll be raised to be kind, respectful, caring, and a friend to everyone. That's the best that I can hope for them. Happy Sons Day to my boys, forever my babies.