I am one of those weird moms that literally does family photos at least 2-3 times a year. I have done it since my first baby was born and every season change, I look back on the photos and sigh at how much my babies have grown. But one of the things that I spend a lot a time on is styling fall family photos.
The stress of preparing for those photos and the amount of candy, bribery, and sheer magic of our family photographer is something that you would never know based on those sparkling smiles in that frozen second in time. (Isn't that why we torture ourselves every single season?!)
I may not be able to assist you how to bribe your children to sit still or smile for your photographer, but one thing I can help you with is suggestions on what to wear for your fall family photos!
Pick a color palette when styling fall family photos
Here are some color palette options for styling fall family photos. Personally, I love the palettes that can easily transition for holiday card photos; but honestly any of these will work beautifully!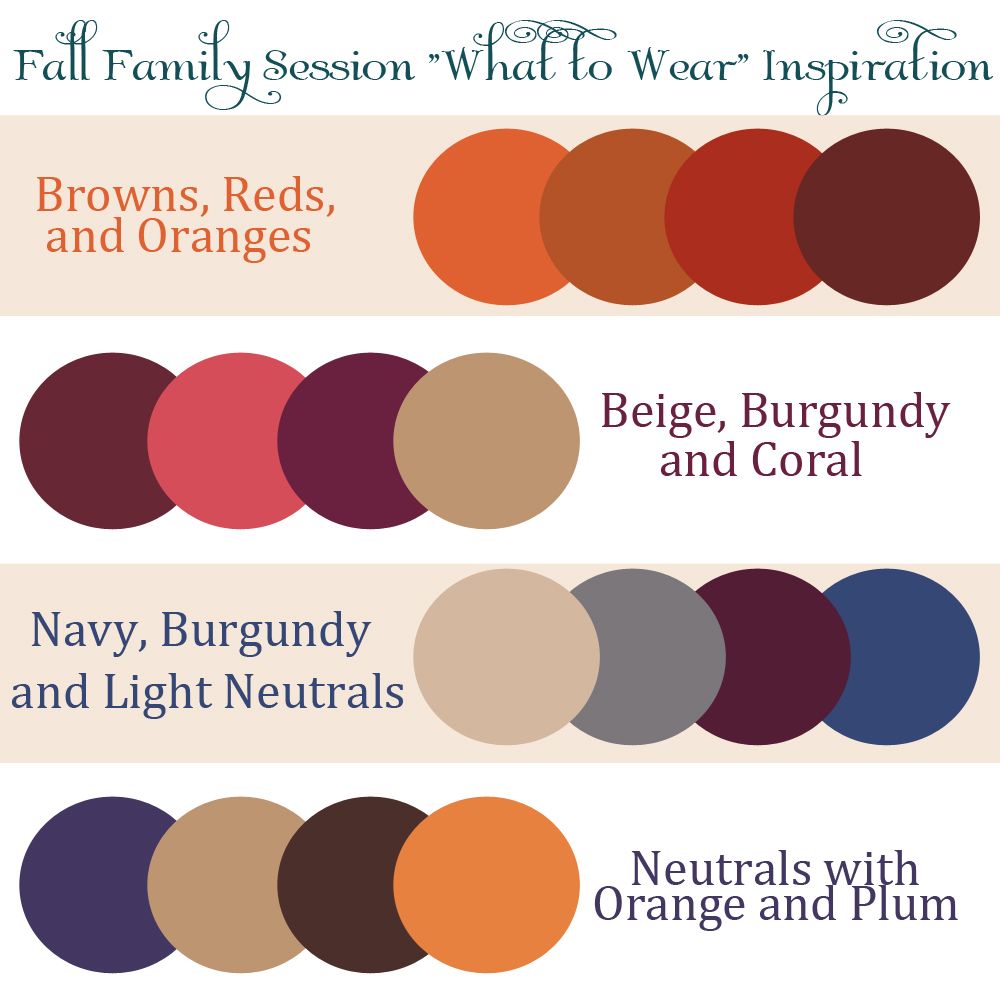 Start with MOM and work around her
We all know that old adage "If Mama ain't happy, then no one is happy!" That is absolutely, 100% true. As a mom, we have to be completely comfortable and confident in what we are wearing during family photos or the photo shoot will just be "off".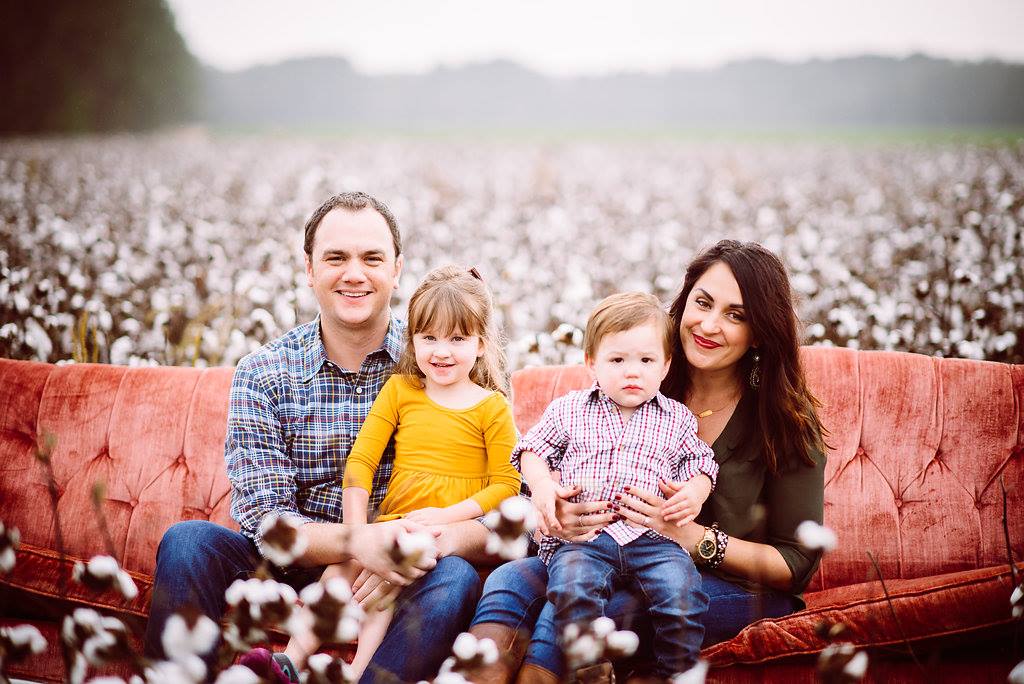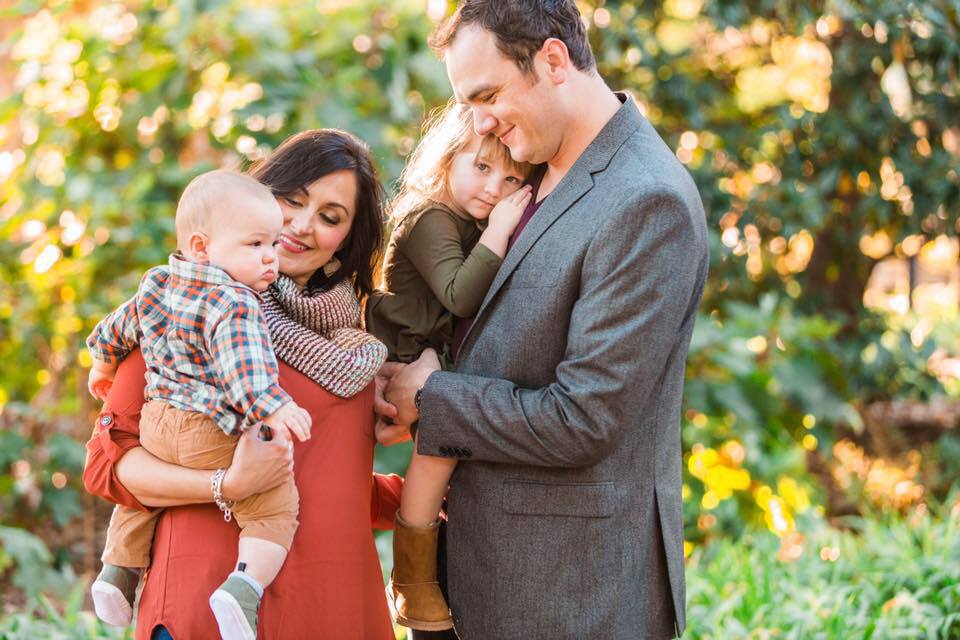 I recommend basing every other family member's outfit on what the mom decides to wear. She is the focal point. She is the one that will calm the nerves of others and be the one to lead the shoot.
In my experience, I have found jeans, a tunic style blouse, a scarf/vest or jacket are a good start when styling fall family photos! Also, a dress with a scarf or jacket is a good option. The key is LAYERS. They add depth to a photo op. Stay away from busy patterns, but an accent piece is fine. If styling yourself, keep your hair natural and in a style that you don't feel like you have to constantly mess with. Makeup needs to be applied a tad heavier than normal to show up in photos and with fall-holiday photos, think cinnamon/browns/taupe/berry shades. They are beautiful in dusk and dawn lighting against a green background.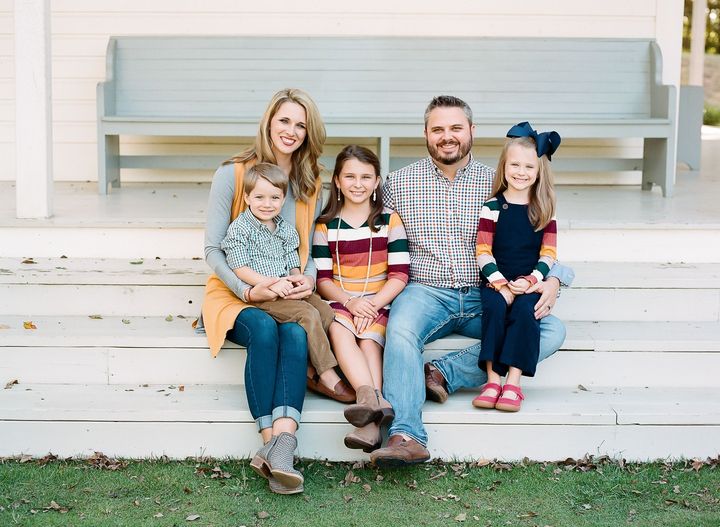 Dad – he's the easy one
Truly, whenever I am picking out Bryan's outfits for our family photos, he's the easiest. I go with a button-up shirt that is in the same color palette as what I am going with, dark jeans, and if it's cooler outside – a vest or sweater on top. He doesn't care what he wears, so I just ensure that it's within the realms of something he would normally wear instead of dressing him in something outside of his comfort zone.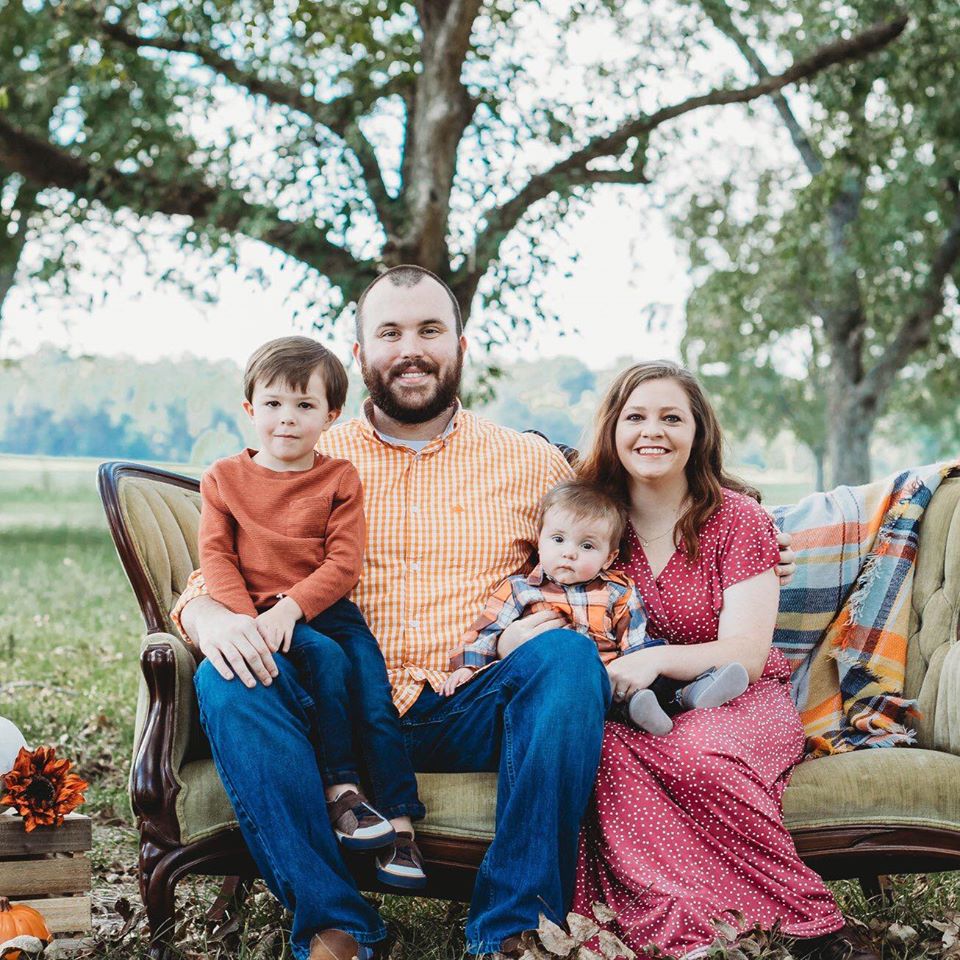 The Kids – A bit Trickier
When choosing outfits for the kids my motto is "COMFORT. CONSISTENT. CANDY." Do not expect your toddler to wear layers of tulle and lace without throwing a serious meltdown. For my daughter, I've dressed in her in Alice & Ames dresses for several shoots. They are beautiful, twirly dresses in soft jersey knit cotton and she loves them! They photograph beautifully and can be dressed up with a cardi and a pretty bow. For my son, I take my cues from him. I love a bow-tie, but sometimes, he refuses to cooperate with one – so I have tossed it last minute. The key is to make sure that your kids know that they have candy waiting for them upon finishing up the shoot! This makes everyone happier and willing to smile for a few clicks of the camera.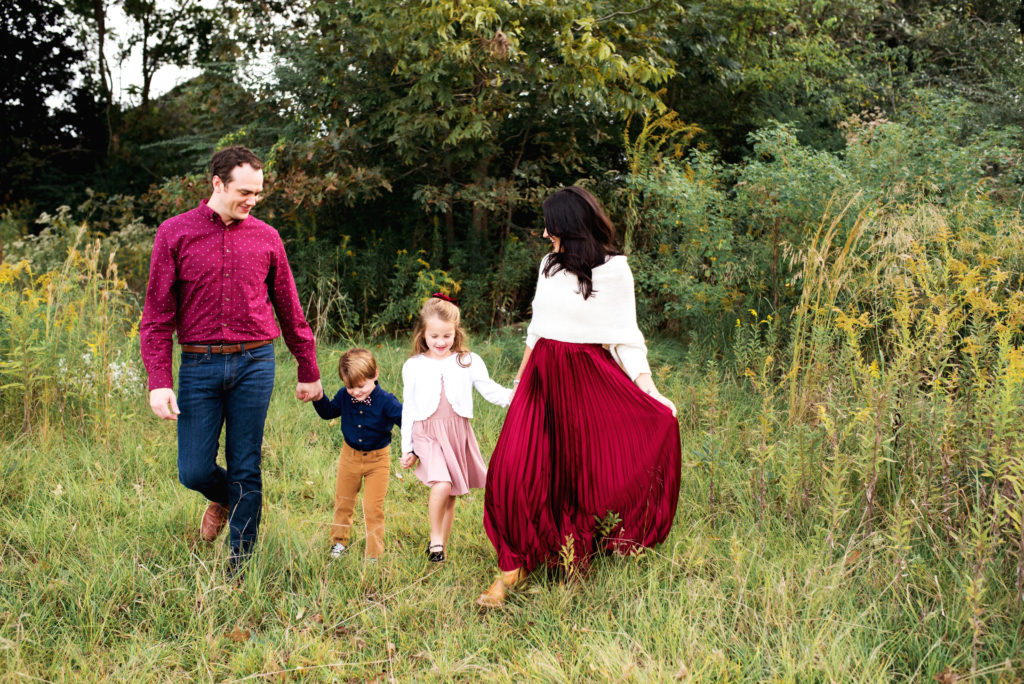 Final tips and tricks
I cannot stress this enough- FAMILY PHOTOS ARE STRESSFUL. Every single time I do one I think "WHY am I doing this???" But thirty minutes later when everyone is back in the car and we are on our way to getting ice cream from Sonic, I remember that some of my favorite memories are all the ones that are caught during those shoots. The laughter, the smiles, the twirls, the stolen kisses….But here are some of my tried and true tips for getting fantastic photos you will keep for years to come!
Choose a photographer who you are comfortable with!
A wedding photographer may not be skilled in talking Toddler-ease. A boudoir photographer may not know how to capture a family photo in the manner you want. Do your research and talk to your friends and neighbors about photographers they have used for FAMILY photos. This is also important if your children are of varying ages (teens versus infant). If your children are young, a mini session (which lasts under 30 minutes) may be ideal since their attention span doesn't last much longer than that. Some of my favorite photos were snapped in less than 10 minutes!
Lay out all the outfits
As a mom, lay out everyone's outfit together on the bed and snap a phone pic of it. If it looks to "matchy-matchy" it probably is. Keep the color palette in mind and keep only one or two members of the family in a print that isn't too loud or busy. (Plaid shirts for the boys, solids for the girls for example). Feel free to text your girlfriends or photographer for their input, too. They want you to have a successful shoot so feel free to communicate with them prior to finalizing the outfits.
Have the goody bag ready
Have a bag of "essentials" ready with you in the car. Band-aids, Fruit loops, lollipops, an extra change of clothes, some extra powder, lipgloss, hairspray.
And don't forget to relax
Don't take it too seriously! We got completely POURED ON (I'm talking monsoon level rain) when we went for a sunflower-field shoot….and you know what, who cares? We had were together in a sunflower field and it was beautiful. How many times is that going to happen in our lifetimes….but I have the photos to prove that it happened at least once. 🙂
Style is important, but keep your personality in tact. If it's something you wouldn't wear on a dressier occasion then don't wear it for a family photo shoot. Keep it real, ya'll. I promise you will look back on these moments and be so grateful for it.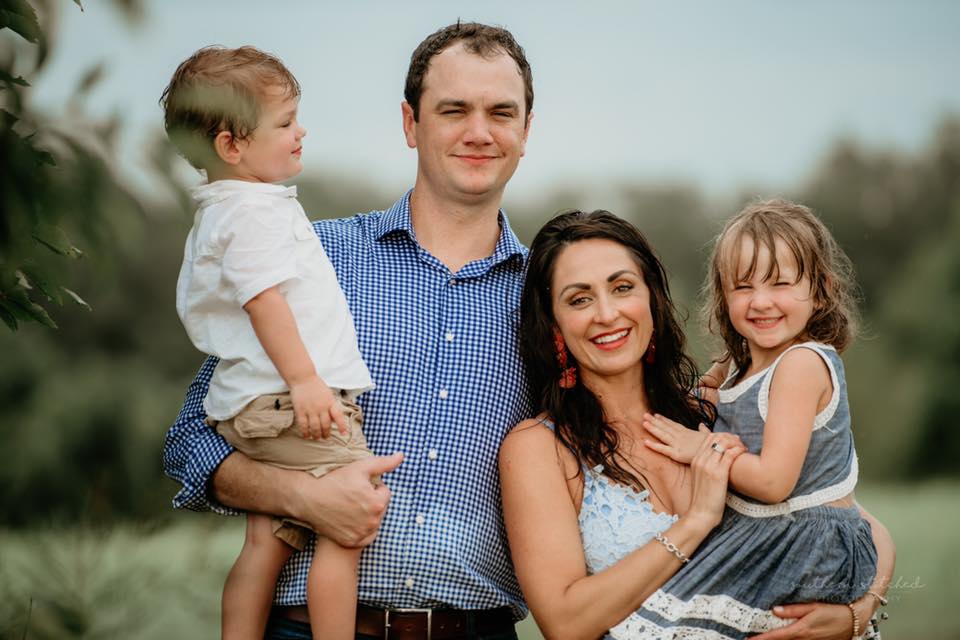 For more style ideas from the Magnolia Mom's Style Squad, check out their other articles in our Style category.