On February 4, 2009 Reggie Ellis dropped his wife off at work and was going home to have his breakfast then head to the doctor. He had not been feeling very well. Afraid he had pneumonia, he had agreed to go see a doctor.
"Reggie, they will probably put you in the hospital," his wife Charlotte told him.
"I'm not going to any damn hospital," Reggie snarled.
"You'll do whatever they tell you to do!" She had spoken and that was the end of it.
He was to call her once he got home from the doctor, but that call never came. His wife of over forty years found him on the kitchen floor with the microwave door still open and his oatmeal and banana on the counter. Just like he had eaten every morning for years.
Cardiac arrest had killed Reggie Ellis; husband, father, and Papaw at the age of 82.
"I just knew. I just had this feeling. The Sunday before he died I told Philip [my husband] 'I feel like this is the last time we will see him.' There was just something about his look. He looked more frail, he looked like he was not well. We thought he had pneumonia. He had been having shortness of breath and what we thought was chest congestion. I just felt so uneasy leaving him that day." Stacie Ellis Schrader, his oldest daughter, explains as she recounts the events of those last few days with her dad.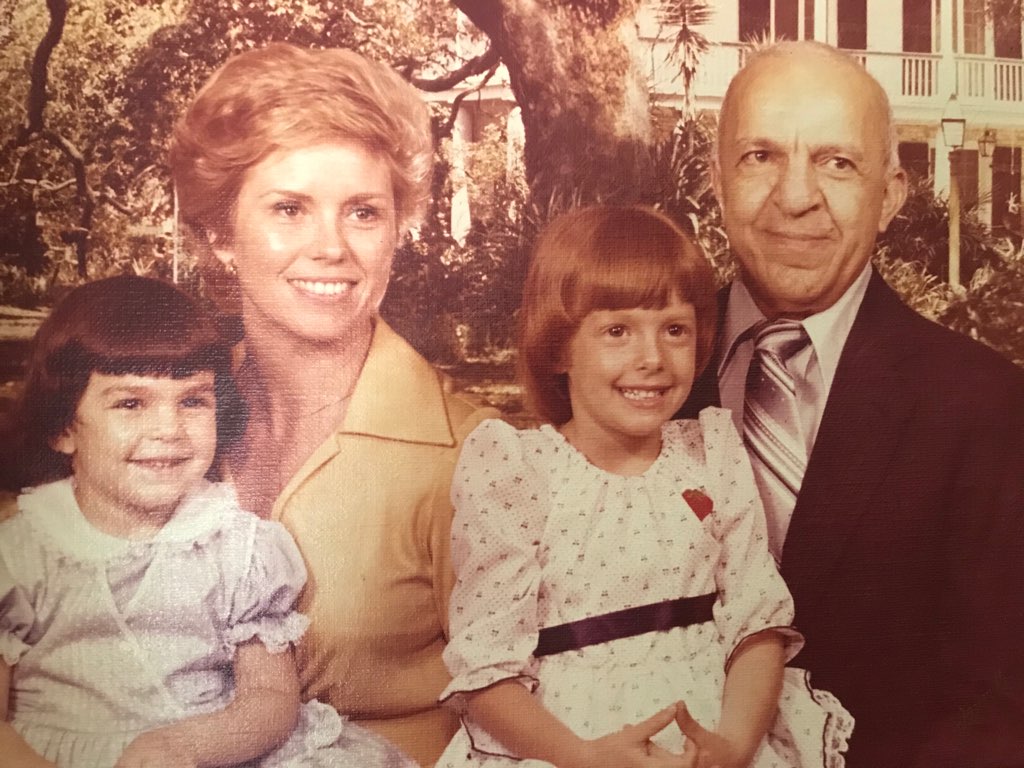 Cardiac arrest is the leading cause of death
Sudden cardiac arrest is a leading cause of death – over 320,000 out-of-hospital cardiac arrests occur annually in the United States. Sudden cardiac arrest occurs suddenly and often without warning. It is triggered by an electrical malfunction in the heart that causes an irregular heartbeat. With its pumping action disrupted, the heart cannot pump blood to the brain, lungs and other organs. Seconds later, a person loses consciousness and has no pulse. Death occurs within minutes if the victim does not receive treatment.
(Source: www.heart.org. Heart Attack or Sudden Cardiac Arrest: How Are They Different? https://www.heart.org/en/health-topics/heart-attack/about-heart-attacks/heart-attack-or-sudden-cardiac-arrest-how-are-they-different. July 31, 2015.)
Receiving that dreadful call
Melissa Ellis Bell, the Ellis' youngest daughter, remembers the morning she received that dreadful call. "On February 2nd, 2009, my dad whispered 'I love you' and I watched my parents back out of my driveway. Two days later on February 4th, I received that soul crushing phone call. My husband was on an airplane. My kids were at school. And I've never felt more lost or alone. He was always my larger than life Daddy. Everyone knew him. Everyone loved him. And just like that he was gone. Only God got me to my parents' house 50 miles away that day. My baby girl, his oldest grandchild, was in 1st grade and this year she graduates. We [the girls] were always his greatest pride and my heart hurts a little extra this year. I can just see him beaming with pride over all of her great accomplishments. I can't wait until that day when I can see that beaming smile full of pride, hug his neck, watch him roll his eyes at Cha Cha [my mother] and hear him whisper I love you again. I miss him everyday."
Know the symptoms
All these symptoms he was experiencing were also common symptoms of a heart attack. Most heart attacks involve discomfort in the chest that lasts more than a few minutes, or that goes away and comes back. It can feel like uncomfortable pressure, squeezing, fullness or pain. Symptoms can also include pain or discomfort in one or both arms, the back, neck, jaw or stomach. Shortness of breath is another common symptom and is often disguised as being tired, a cold, or being out of shape. Sometimes this is accompanied by chest discomfort but not always. Other signs may include breaking out in a cold sweat, nausea or lightheadedness.
Women have slightly different symptoms than men. They primarily feel chest pain and experience more of the other symptoms particularly shortness of breath, nausea/vomiting, and back or jaw pain. If you ever experience any of these symptoms do not hesitate to call 9-1-1.
(Source: www.heart.org. Warning Signs of a Heart Attack. https://www.heart.org/en/health-topics/heart-attack/warning-signs-of-a-heart-attack. June 30, 2016)
Fighting to overcome a stroke
Ten years prior, Reggie had been out running on one of those typical hot and muggy Mississippi summer days. Even at 70 years old he still ran and worked out everyday. He believed in staying fit by exercising, eating a high fat Mediterranean diet, and he drank a glass of red wine religiously every single day.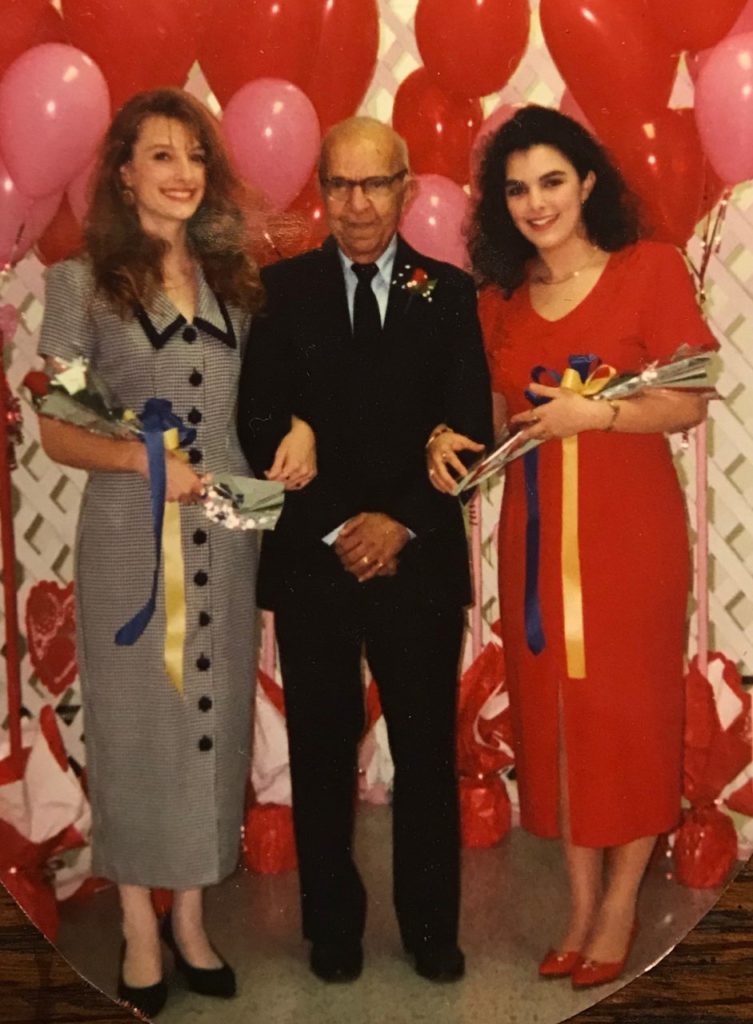 He was scheduled to pick up his bride, Charlotte, after work but when he was late arriving she called to check on him. When he answered the phone he was slurring his words and told her he was having a hard time getting dressed. Once Charlotte and Stacie arrived at the house, they knew he was having a stroke.
Luckily it was caught in time and he was able to make a full recovery. While in the hospital he wanted a newspaper immediately, he wanted to keep his brain sharp and his body active. He refused to rest because he wanted to be sure his mind and body stayed healthy. He knew what could happen if he didn't fight to stay strong and active and he refused to let that happen.
Happy and healthy once again
Reggie, went on to live twelve more amazing years with his wife and two girls. He saw his girls get married and four beautiful, healthy grandbabies come into the world. He continued to run and work out everyday, enjoyed Sunday dinner with the entire family and played with the grandchildren every chance he got.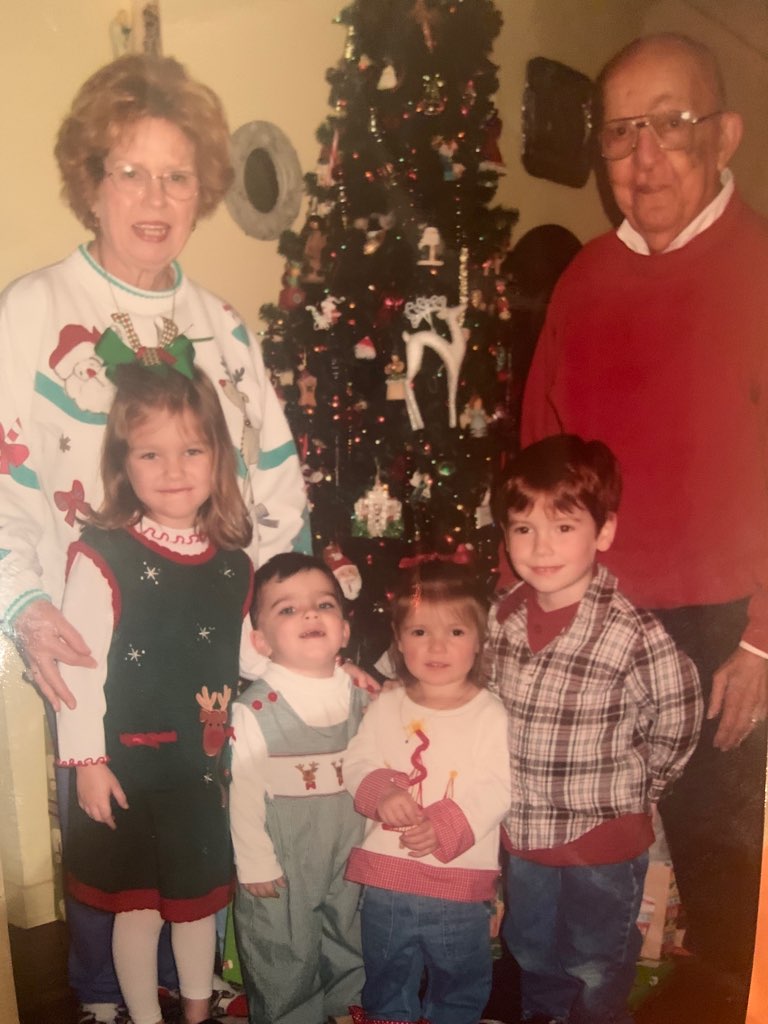 "When I think back on my dad, I think about how much he loved life and how much fun he was. We always joked about how he never met a stranger. All of this was very obvious at his visitation when people we didn't know showed up to tell us a funny Reggie story. I remember in high school I would drive by Pump & Save, where he worked, on a Friday or Saturday night and guys from school would be sitting on the counter listening to his stories. People were drawn to my dad because of his larger than life personality. He always lived life to the fullest. He loved my mom and loved my sister and I so much. He was so proud of all four of his grandchildren. People around town would tell me how he would always show off pictures of them. He would have been an amazing grandpa to them. It breaks my heart that they will not get to experience life with Papaw Reggie. It would have been one hell of a ride," shares Stacie.
Reggie Ellis was an amazing man full of life, love and heart. A great man with a big heart. I was fortunate enough to know him personally since I was a teenager. The one thing I remember most about him was his smile. He was always wearing it, but it grew even bigger when he saw his girls, my dear friends Stacie and Melissa. A father's love never fades, no matter if they are still here on earth or gone from this world. He continues to walk with them as they live their own lives now. He shows them that he is here with them through all their trials and tribulations, through all their successes and sorrows, through all the memories they are making. He is always there. He lives forever in their hearts.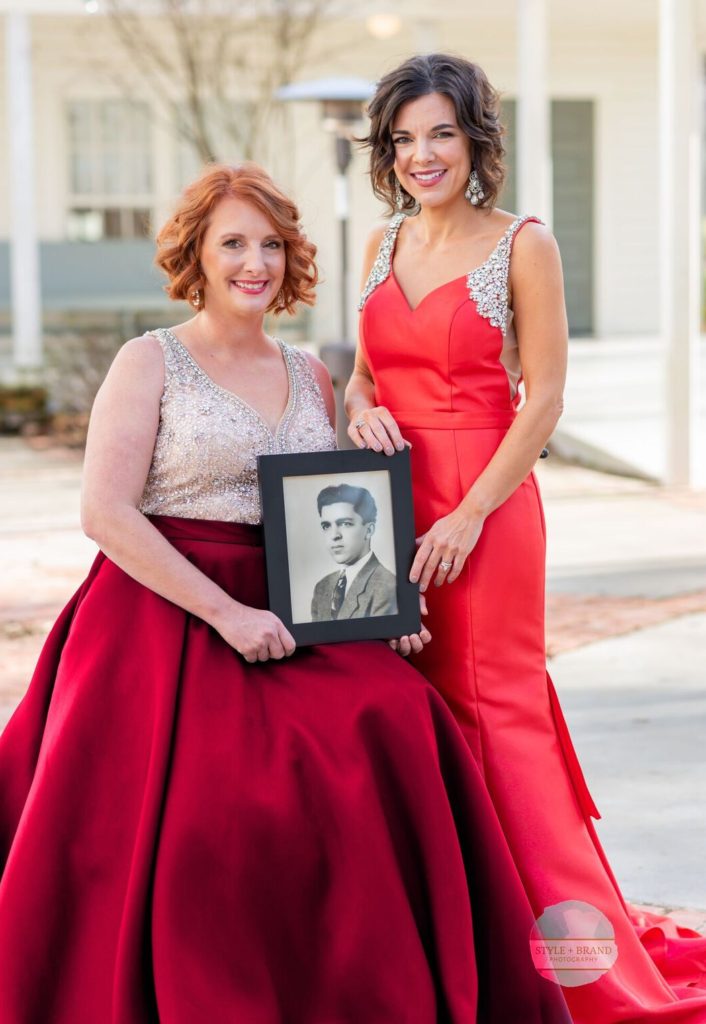 February is American Heart Month. It was created as a chance to raise awareness about preventing heart disease. Go red in support of Heart Month. Help us spread the word about heart disease.
Special thank you to Kerri Chaney of Style + Brand Photography, Amy Steed Heard of Once Upon a Dress, The Livingston Chapel, Kristin Butkowski of Amour Z Salon & Spa, and Allie Grace Bell make-up artist for helping make this project possible.