Maya Angelo once said, "If you find it in your heart to care for somebody else, you will have succeeded."
No one has ever lived a more successful life than Peggy Martin Holder.
From the time she was a young girl she was caring for other people. Peggy was raised in a military family and sadly, lost her father to cancer at only 13 years old. She was left to help take care of her three younger brothers, one of which had cystic fibrosis who passed away only 3 years after her father.
She later married and had two children, Chad and Julie. The absolute loves of her life. She worked outside the home, raised a family, looked after her brothers as a big sister always does, cared for a husband, and later took care of her aging mother.
Peggy had to start at a young age being a caregiver and worrying about other people. She always gave to others before ever doing anything for herself. She would have never considered it a burden or sacrifice, because that was her nature. She was the most gentle, caring, and giving person I have ever known.
I can add myself to that list of people she helped take care of because she was like a second mother to me. I met Julie, Peggy's daughter, when I was only 14 years old and we became fast friends. I spent just about every weekend at their house growing up. Some of my fondest memories of her mom were in the kitchen baking. Peggy made the absolute best cheesecake I've ever eaten. And if you've ever had some of Peggy's baked treats you know exactly what I'm talking about.
She loved to bake. She was always baking mainly for other people. She rarely ate sweets herself, but it is hard to recount a time that she didn't have something she had baked ready for us to taste test. It wasn't just about the baked treats; she had a way of just making things so pretty, the tray they were on or the package she wrapped them in. She was all about the details.
Oh could Peg wrap, sew, design, create, and craft! She loved to craft. Her crafting room was her oasis. Her place to go and unwind. Her place to work and create. Her place to relieve the stresses of life. She could clear her head and work on creating beautiful things that she loved for all the people that she loved.
The Stresses of Life
Like a lot of moms, she was always so busy helping and doing for others that she rarely took time for herself. As women, we worry about our children. We worry about our parents. We worry about finances. We worry about laundry and dirty dishes. We tend to worry so much about things that are out of control which ultimately induce stress and unhealthy habits.
Everyone experiences stress and we all react to it in different ways. How much stress you experience and how you react to it can lead to a wide variety of health problems.
Stress can also contribute to factors that increase your risk of heart disease, like high blood pressure and high cholesterol. When you are stressed, your body releases adrenaline, a hormone that temporarily causes your heart rate to speed up and your blood pressure to rise. High blood pressure can cause damage to artery walls, creating blood clots and increasing your risk of heart attack.
Mitral Valve Prolapse
Peggy did have Mitral Valve Prolapse. She had it her whole life. If you are not familiar with what MVP is, it's a condition in which the two valve flaps of the mitral valve do not close smoothly or evenly, but instead bulge upward into the left atrium. In some cases, the prolapsed valve lets a small amount of blood leak backward through the valve, which may cause a heart murmur. In most cases, MVP is completely harmless. Most people who have the condition are unaware of it and their health is not affected. Having MVP typically will not impact your health and requires no treatment.
She had not had any symptoms leading up to September 25, 2010. Peggy and her husband of 37 years, Billy, were visiting Julie and her family for the weekend. In the wee hours of the morning she got up because she couldn't sleep and she went into the bathroom. Moments later the entire house was awoken by the slamming of the door. Peggy had collapsed from cardiac arrest and had fallen against the door causing it to slam shut.
Julie pushed her way into the bathroom and began working diligently to perform CPR on her mother, fighting with every breath to keep her alive. Not understanding that she was already gone, she continued to breathe in and out begging with each breath to wake up from this nightmare.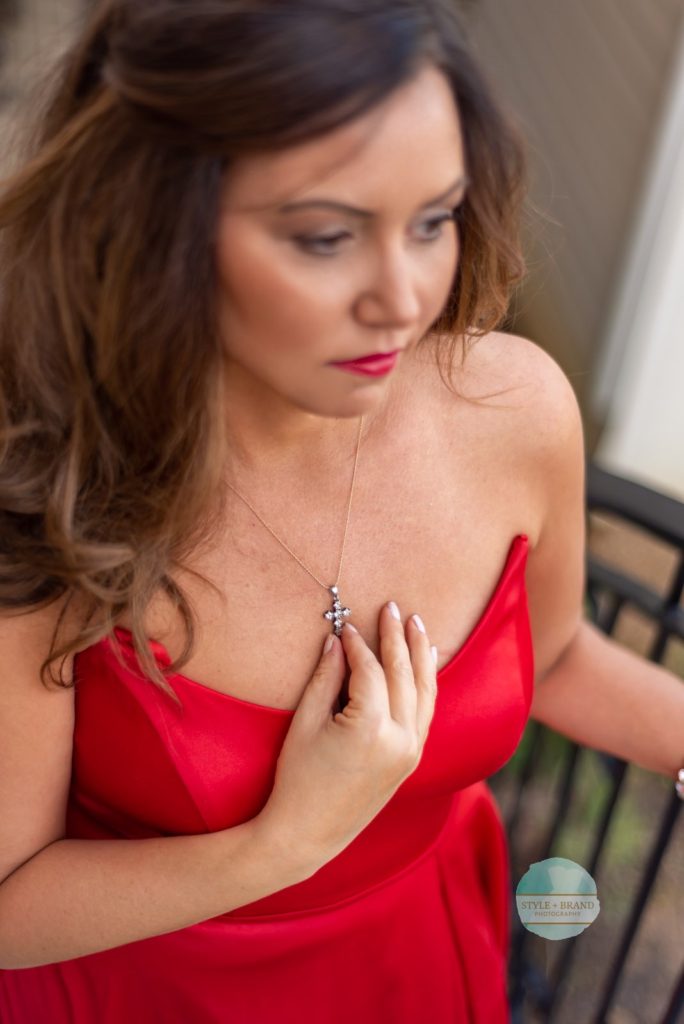 A Widowmaker Heart Attack
What they didn't know at the time was that Peggy had died from a widowmaker heart attack at only 55 years old. The doctor later told the family that it wouldn't have mattered if she was standing right there in the hospital. There would have been nothing anyone could have done.
A widowmaker heart attack is a type of heart attack that's caused by a 100% blockage of the left anterior descending artery. Someone is literally standing one second and gone the next, quite often with no symptoms. The LAD artery carries fresh blood into the heart so that the heart gets the oxygen it needs to pump properly. If it's blocked, the heart can stop very quickly
But the widowmaker isn't always fatal. The symptoms of one are essentially the same as those of any type of heart attack. Some of the warning signs you should be aware of are: chest pain; pain radiating in arms, legs, back, and jaw; abdominal pain; difficulty breathing, feeling anxious, dizzy or disoriented; feeling sick and getting sweaty.
Women are more likely to experience many of these symptoms without having chest pain.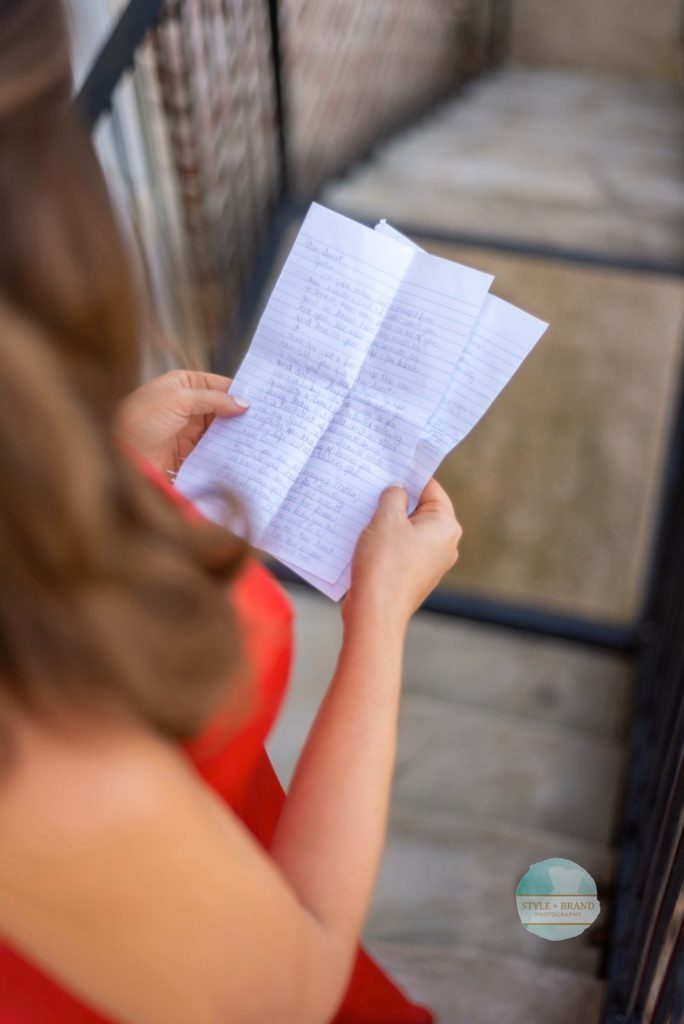 The Importance of Regular Check-ups
"If people can take away one thing from her story, I hope it's that they understand the importance of getting regular check-ups. My mother rarely went to the doctor and she just didn't take care of herself. Get your annual check-up. I know that is what she would want other women to know," explained Julie.
Peggy left an incredible mark on this world. It wasn't with a great big stamp marked, "Here I am!" because that wasn't her style. She never needed or wanted the spotlight. She was just as happy standing behind you cheering you on. She left her dainty, elegant, beautiful mark of this earth through lace and ribbons, fabric scraps and flowers, cookies and cheesecakes. She left everyone she ever met a different person through her devoted love, unwavering support and caring heart.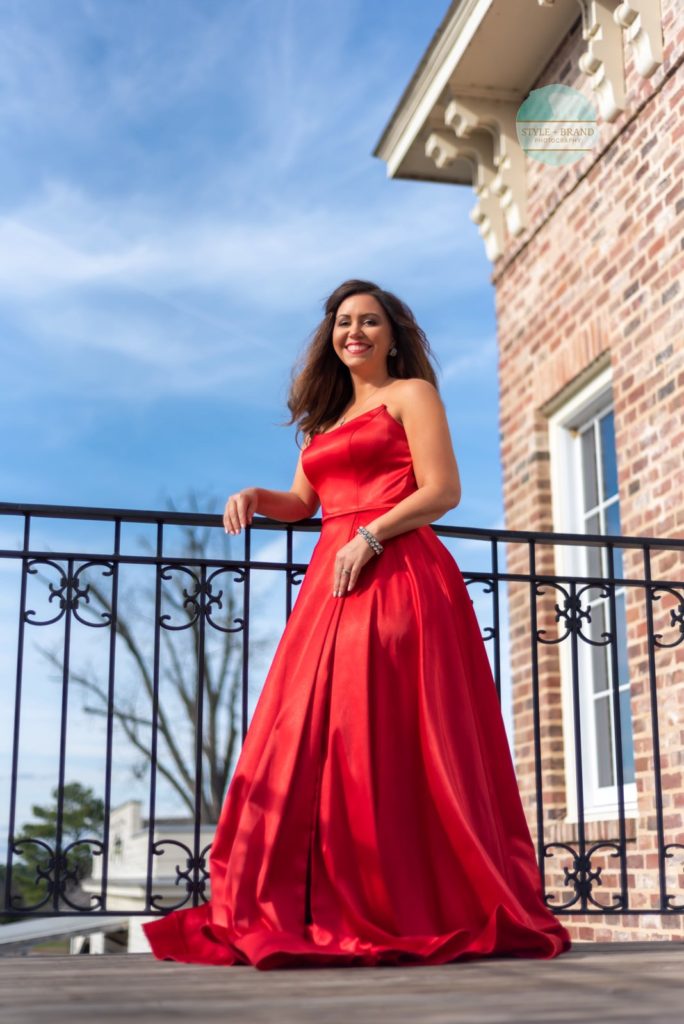 All she ever wanted was for her family to be happy and well taken care of. She performed that duty with great diligence until the day she died. I know she is still wearing the badge of mother, wife, grandmother, sister and friend with great pride. She left behind a legacy to be passed on to her children and one day her grandchildren to live as she did, understanding the importance of caring and giving to others.
Her daughter Julie shares, "I miss her. She was just the best. The most selfless, kind hearted person I've ever known. To know her truly was to love her. I will never be the same without her, she was my best friend and my biggest fan. I never imagined my life without her and now 10 years later, it still seems like a terrible nightmare. It absolutely breaks my heart that my daughter will not know what an amazing person she was. Her grand babies are missing out on knowing her and that hurts so much . She had so much love to give. She spent her whole life taking care of everyone else's heart but her own."
You can read more about dealing with the loss of a best friends mother at: https://magnolia-moms.com/burying-your-best-friends-mother/.
Special thanks once again to our partners on this special project: Metro Jackson American Heart Association, Kerri Chaney of Stye + Brand Photograpy, Amy Steed Heard of Once Upon a Dress Madison, The Chapel at Livingston, Kristin Butkowski and Courtney Merck of Amour Z Salon and Spa, and Allie Grace Bell.
Kelli Rush Hood, a Magnolia Mom contributor and a Licensed Professional Counselor, is bringing our readers a new series entitled: Self-care Saturday. She is sharing tips and techniques for managing and reducing stress for the busy, stressed out Moms. Be sure to check it out every Saturday morning at https://www.facebook.com/MSMagnoliaMoms.