Its getting cold here in Mississippi finally and there are three Fall essentials that every woman needs in her wardrobe. From your basic white tee to the over the knee boots just a few elements can be mixed and matched to carry you through those cold months.
1. Basic White Tee
Don't cheap out on this one as a great T-shirt can be worn over and over again. Throw it on with leggings and sneakers, or wear it with distressed jeans, heels, and fun jewelry. Dress it up with a skirt (long or short), and tuck it in, front tuck it, or knot it. Voilà – you have multiple outfits from one staple piece.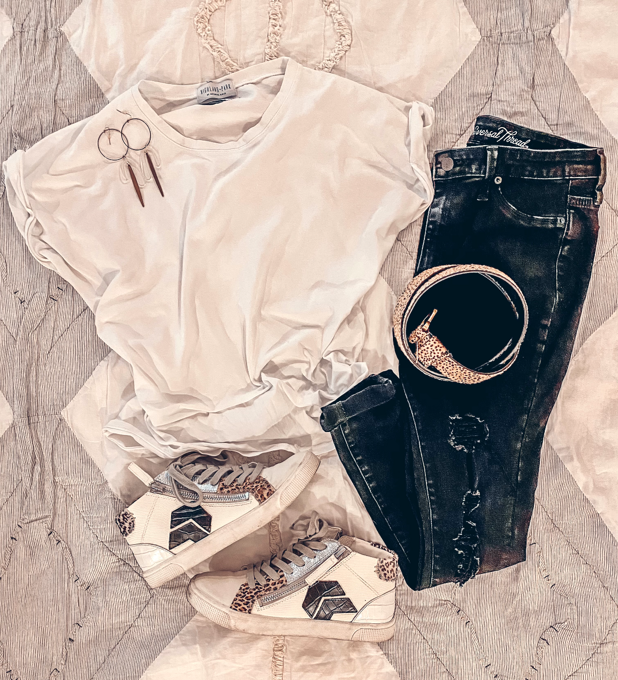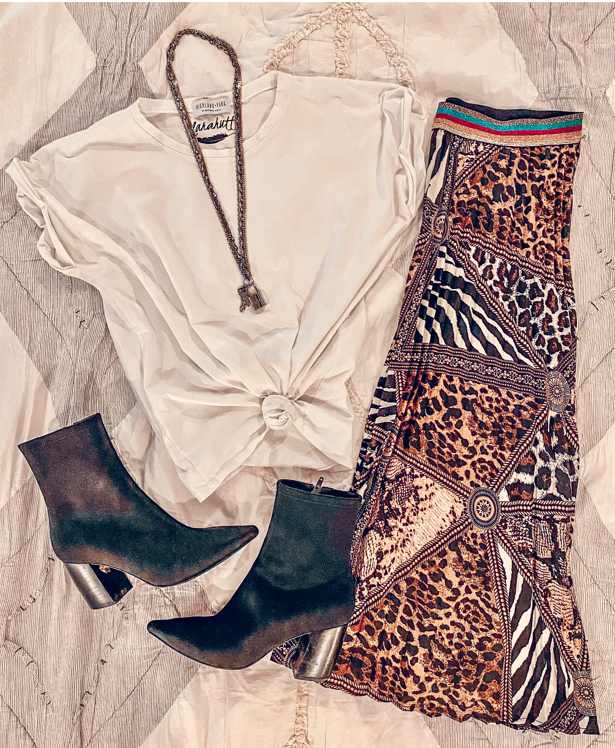 2. A Leather Jacket
A leather jacket is a must – and there are some great-looking, inexpensive options out there nowadays. Don't be afraid to hit up Tar-Jay! Headed to the office? A leather jacket looks great with a pencil skirt and feminine blouse. Put it on over your favorite lacy dress to make a girly outfit feel edgier. What about those white tee looks? Add the jacket!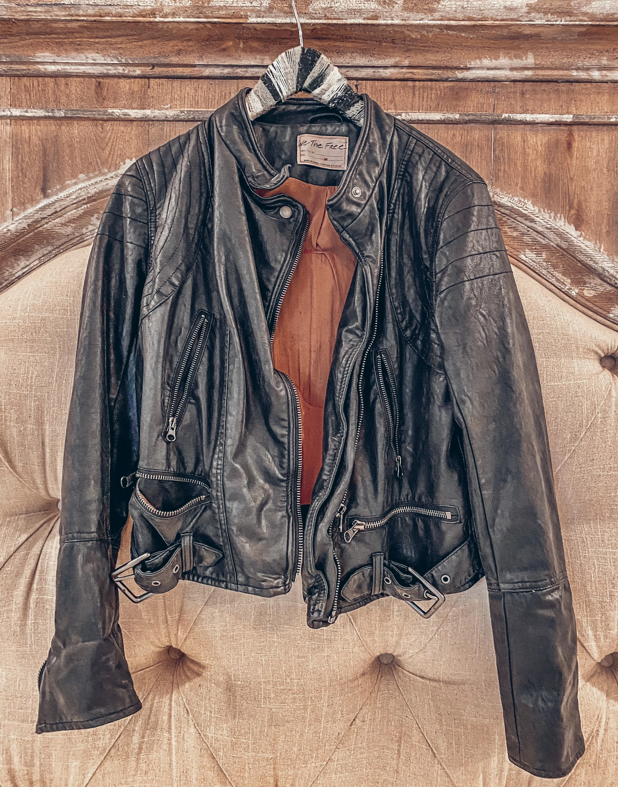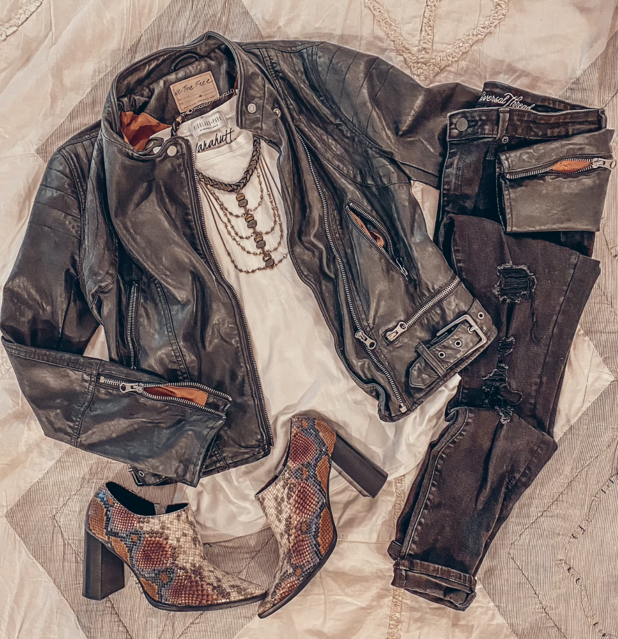 3. Over the knee boots
Trust me, you'll end up wearing these more than you think. These elongate your legs and make everyone look taller (yes, even for you  shorties out there). Just remember, it's all about outfit proportions when it comes to boots. You'll want to wear these with some sort of body con pants – like leggings or a tight fitted pair of skinny jeans. Don't go too long on your tops, as you want there to be gap between the boots and the bottom of your top. They're also great with shorter skirts and mini dresses. If you're not comfortable showing a little leg, throw on a pair of tights. There's nothing better than a black dress, black tights, and tall black boots. You'll feel (and look) long and lean!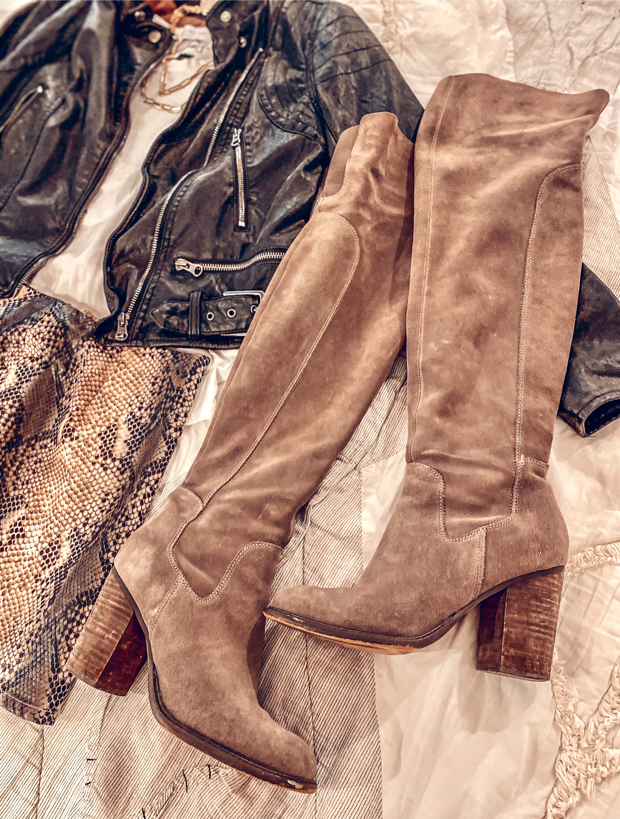 Be sure to see more style tips from our Magnolia Moms Style Squad on our website and follow us on Instagram.