When I was pregnant with my second child, nothing felt right about it the entire 8 ½ months I went through it.
We were actually trying to get pregnant with him (my first was a happy little accident), and it only took 3 months after I had my IUD removed to conceive him. When I was sure I was pregnant, I took 2 tests. One where you wait for the lines to show up and one electronic test where you get the results in about 30 seconds. When they both said "yes", I was ecstatic.
But within a day, that excitement turned to fear. After I had told my husband, who was also thrilled, he managed to bring up how often he'd be travelling in the following months. It was his last year of medical school so he would be doing extensive traveling for job interviews, medical rotations, and tests.
I was sure I could handle it. The doctors' appointments, nursery prep, working and toting around a 2 ½ year old soon became difficult without help. Around 7-8 weeks into the pregnancy, I started to have doubts about the baby surviving. I was eating healthy, making sure to go on walks, practicing prenatal yoga, and taking my vitamins, but I still felt like something was wrong. It turned out, nothing was wrong with the baby; it was all me.
During this time, great stresses hit our family. My grandmother passed away a few weeks before I became pregnant. I was severely depressed. I couldn't eat. I never really wanted to sleep. I didn't want to take care of myself.
After I found out I was pregnant, I tried to fix things. I wanted to fix me, but a lot of that depression lingered. I just lived with the thought in my head that something bad was about to happen to me or to my family. I thought we couldn't possibly take another hit.
My thoughts of miscarriage subsided once I reached the second trimester, but anxious thoughts still clouded my mind. My husband was reaching the point of the year where he needed to put together his resume' to send off to hospitals for interviews. My son was starting preschool for the first time, and I was so worried how he would adjust. I had started a new work schedule built around my pregnancy. I think this is when my anxiety started to build. I knew what was about to come.
Once my husband received his interview requests (8 of them), his travels were about to take him all over the Southeastern United States. A test he was preparing to take in October would take him to Philadelphia. After Christmas, he would be gone for a month-long rotation to the Dominican Republic. His stresses became my stresses. Unfortunately, the stress became too much to bear.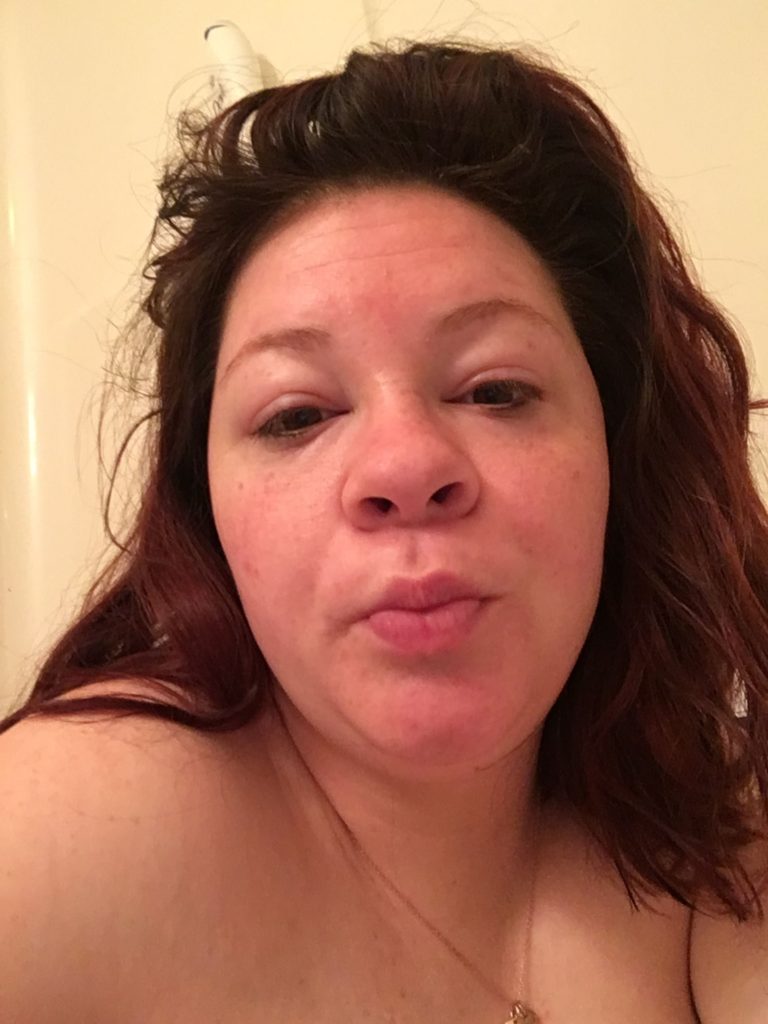 When my doctors realized this, they offered me anxiety medications. I refused them because I was worried about the side effects it could have on the baby. I wish I had listened to my body and my doctors. That January, while my husband was out of the country for his Dominican rotation, my blood pressure spiked. I had a huge anxiety attack. I couldn't catch my breath. I called the nurse on call at the hospital, who asked me to take my blood pressure and give them a call back. I called one of my husband's best friends and fellow med students, who came right over to take my blood pressure and sit with me until I felt better.
A few days later, at my 34-week appointment, my blood pressure spiked again. Protein was found in my urine and my body was swelling up. Two hours later, I left my oldest at my friend's house, and I was in a triage unit on the L&D floor at the hospital hooked up to a fetal heart monitor and having some tests run. Upon the lab's findings, it was discovered that stress-induced preeclampsia was setting in, and it became pertinent that I be sent to the larger hospital with a NICU.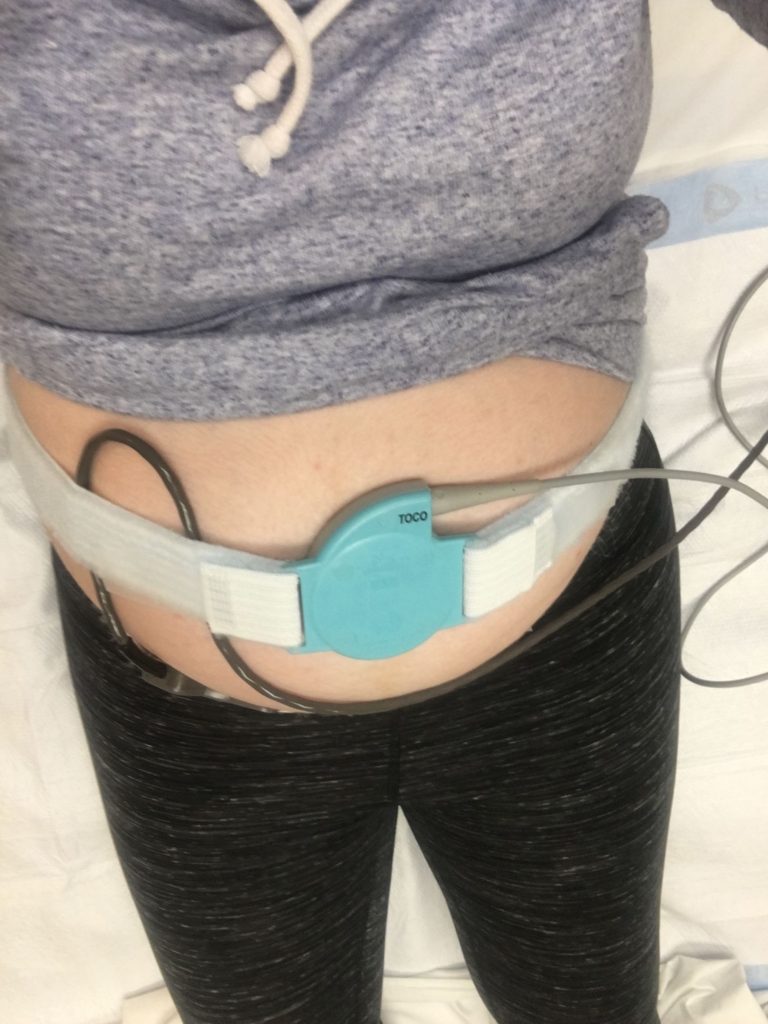 I was going to give birth to my second child 6 weeks early, with my husband out of the country, and my closest family members were 8+ hours away. I did wind up spending 3 days in the hospital. During that time the doctors were working to get my blood pressure down. I was given medication to prevent seizures. On the third day, while my husband was in the air, on his way back to the States, I gave birth to our second child via emergency C-section.
He was 4 lbs, 16 ½ inches long, 6 weeks early, and completely perfect.
But he was safe. My child, whose life I had feared for the entirety of his existence inside of me, was before me, so perfect and healthy. He didn't even need oxygen. He just needed the IV and an NG tube. Many NICU babies aren't that lucky, but mine was.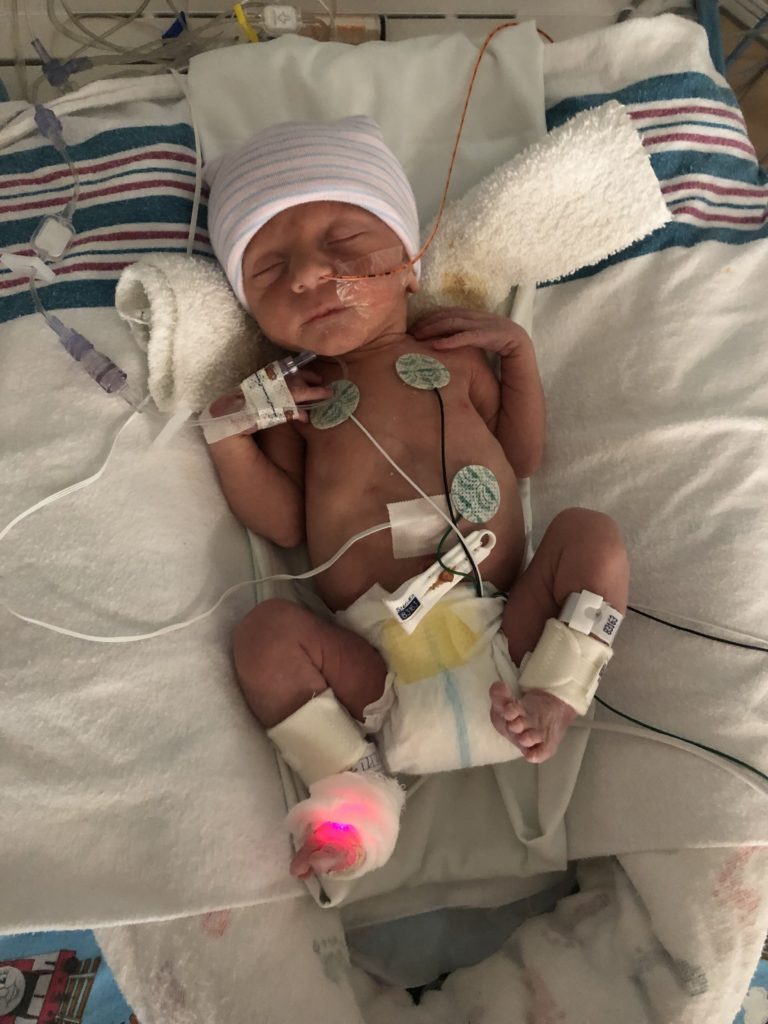 Lessons Learned
There are Safe Medications
There are very safe anxiety medication options to take in pregnancy. If you are feeling any anxiety at all, and you're worried for your health both mentally and physically, speak with your doctor and discuss treatment.
Invest in a Blood Pressure Cuff
A blood pressure cuff is a great tool to use with your pregnancy and a good investment. If you don't know how to take your BP with a manual cuff, an electric cuff works well too. It's very important to keep your BP in check, especially if you have a personal history with high blood pressure or someone in your immediate family has history.
Avoid Stressful Situations
It's best to avoid stress-inducing situations. Large crowds, overexerting yourself physically and mentally in a work environment, and caffeine are some of the best ways to increase anxiety, and it may be better for your health if you left them behind until after the baby comes along (Coffee, especially!)
Listen to Your Body
You know your body better than any doctor, partner, or parent. If you feel something isn't right, contact your doctor, midwife, or doula. It could be anxiety, or it could be something significantly wrong. There's no shame in contacting someone for help, even if it is just a blood pressure dip, anxiety attack, or Braxton Hicks.
Practice a Little Self Care
Meditation, yoga, walks, bubble baths/showers, massage, or even talking to a mental health professional are great ways to ease your anxieties. There's no shame in getting some help or helping yourself. Having a baby is completely life changing, and it's okay if you need to blow off some steam about your hopes and fears. 
Know When to Go
Beyond 20 weeks gestation, if you're hands, face, and legs start to swell, you feel increasingly anxious, your blood pressure can't stay down, or you start to feel physically sick and do get violently sick (excessive vomiting, diarrhea, frequent urination more than usual), those are some of the signs of preeclampsia setting in. If this is something you are noticing, it is imperative you get to your doctor or the hospital. Early stages of preeclampsia can be treated with medication, and most babies can wait to be delivered until 37 weeks, if proper treatment is given and medication is working.
If it goes ignored for too long, that may be a sign that the preeclampsia is turning to total toxemia, which means your womb is no longer safe for your baby. Medication can be administered, but upon the shift to total toxemia, it is safer for the baby to be delivered. Once baby is delivered, and barring nothing goes wrong and medication is continually administered, all should be back to normal within 72 hours post-delivery.
Not everyone will feel the same in these situations as I did in mine. But these are definitely some of the things I would recommend having gone through the trauma of preeclampsia brought on by anxiety. Most importantly, it is important that you and your baby are safe. Taking extra precautions with your precious cargo may seem somewhat inconvenient, but it's only temporary. Knowing what you know now, I wish you a very safe, very calm pregnancy and delivery!