Having two kids has always been the plan for us. So when I got pregnant with my second one, Elise, we were ecstatic.  Then we started to worry about how our older daughter, Mia would deal with changes. She was the center of everything and was THE only one. Mia was four months shy of being 3 when Elise arrived. She understood things pretty well, but not 100 percent. We discussed having a new baby in the house, how she would be a big sister, we'd read books about being a big sister, play with baby dolls with bottles, watch tons of shows and movies, and of course, we'd also talk about how baby sister was in mommy's tummy. And she got it…sort of.
When the day came, we prepped a big sister gift bag – saying that it's from her new little sister who's so excited to have her as a big sister. We brought her to the hospital to see Elise and it was pretty much love at first sight. It was precious.
Then we took her home and the real situation unraveled. Like in most cases for firstborns and their new siblings, she got jealous big time. Don't get me wrong, she loves and adores her sister, but she wanted the attention her sister was getting. She wanted to be carried more, she wanted the baby's toys, heck, she even wanted her pacifier! Yuck. Anyway, bit by bit, she got better.  Though some days, it's still a challenge for her.
My friends and I have spoken in great detail about the experiences they had with their firstborns and how they dealt with the new siblings. I found that our experiences are very different, yet the same.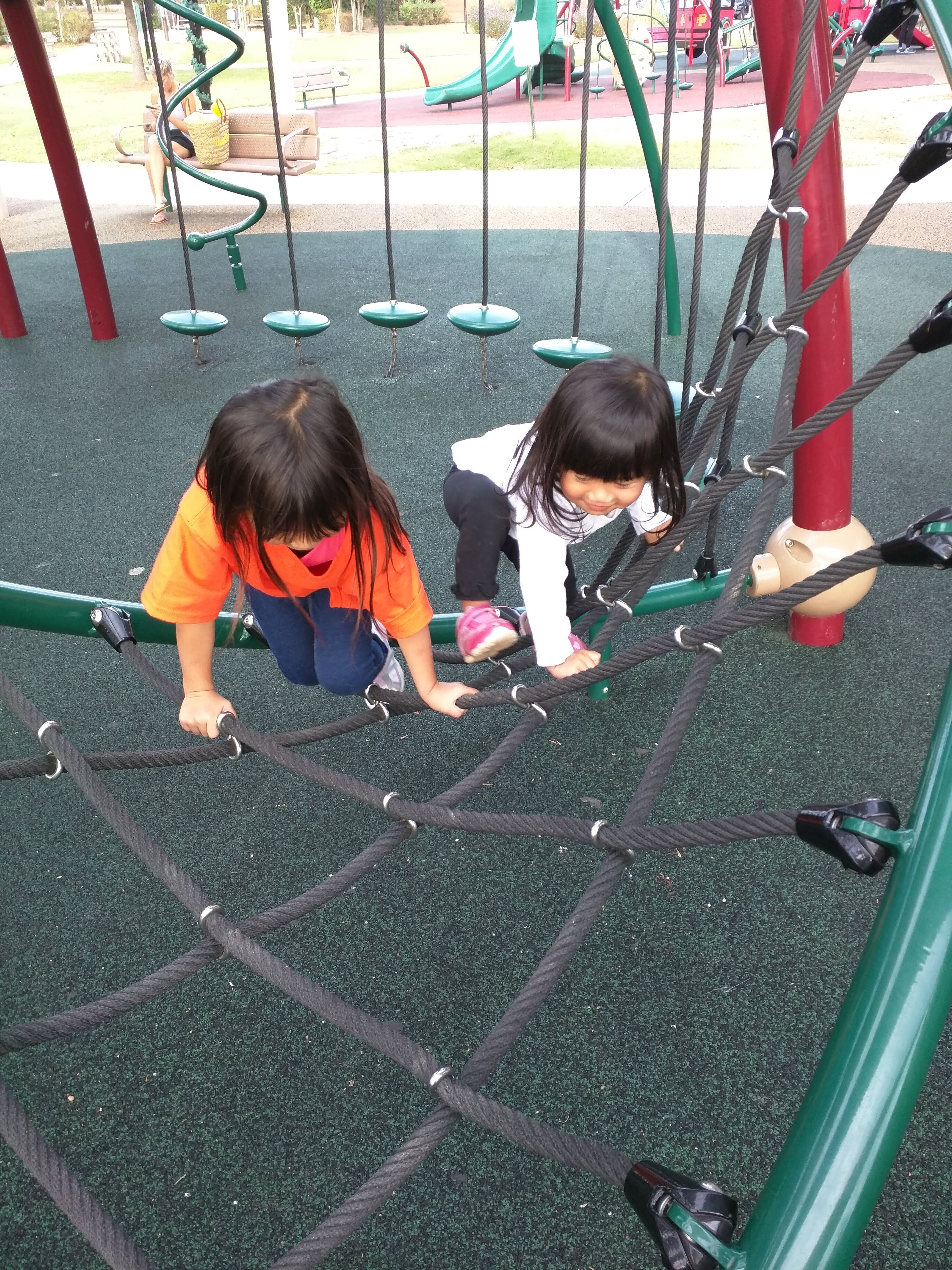 Reassurance is Key
My friend Lavinia, mother of two, said when she was pregnant, she told her oldest that there was a baby brother or baby sister growing in her belly. Her daughter, Bianca, wanted a baby sister and was not impressed when she found out she was getting a brother. "As my belly grew bigger and I could no longer pick Bianca up anymore, she would poke at my belly and say, 'Bad baby!' And when I started breastfeeding the baby, she tried to suck on my arm," stated Lavinia. My friend had to keep reassuring Bianca that she was a good big sister and a wonderful helper to Mommy. Both my friend and her husband had to reassure Bianca that she was special by taking turns treating her to dinner dates and special outings.
 Setting special time aside for the firstborn
Ironically enough, my other friend Krista said there was not much jealousy from her oldest son James, for the first year.  He was so excited to have twin brothers and to help take care of them. He even thought of them as "his babies" instead of "his little brothers".
"To help him get ready for the twins, we tried to involve him in as much of the preparation for them as we could. We checked out books about being an older brother at the library. We took him to see the ultrasound of the twins. He helped us pick out decorations for their room. We also had him help us name them," said Krista.
Krista stated, "About a year after they were born, we started to see that James was resenting the attention we gave the twins.  He would get mad at the twins very easily and say that they get all of the attention. He went from being an only child for six and a half years to having two siblings to share our attention with.  Twins demand a lot of attention in the first place." Krista and her husband realized that James needed time alone with them to make him feel special. "He would get a 'date night' with each parent every month. He LOVED every second of it and would talk about our meal and conversation for the next week.  After a couple months, we all felt much more bonded to each other." Krista added that, "those nights evolved into Friday Party Nights where they would put the twins to bed, make popcorn, and watch a movie with James. As the twins grew older the Friday Party Nights turned into a whole family affair that still goes on today."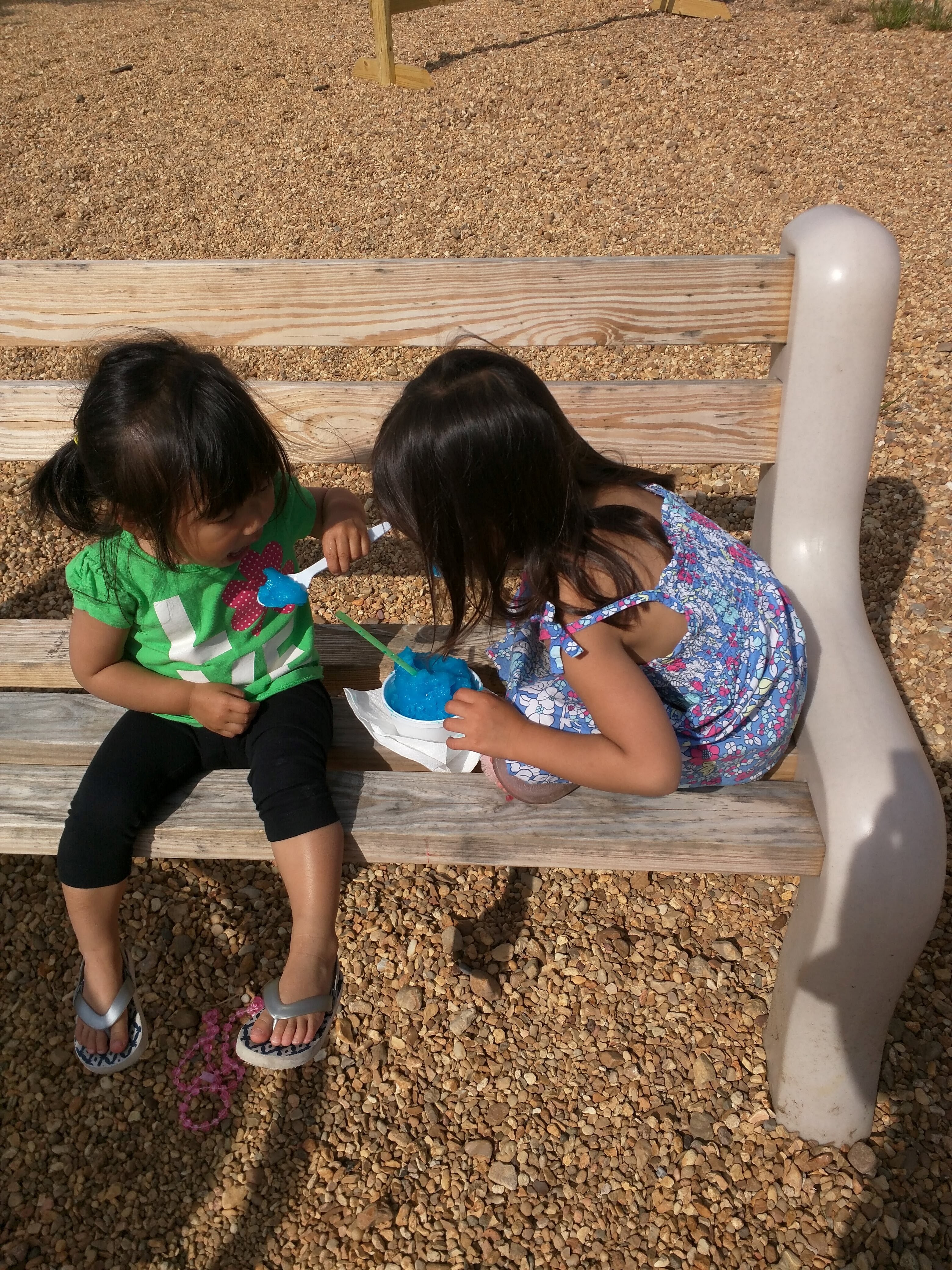 Making them understand and feel loved
My daughter, Mia has come a long way but sometimes, she seeks more attention than usual. We try our best to spend alone time with her making her the 'only child' again for a while and always reminding her that she's still our baby and we love her. She's still young so while she understands a lot, she's not emotionally mature enough to react in the way we'd like her to. We're getting there and she loves being a big helper and the one to take care of the baby. That helps a lot with her accepting and loving her sister.
For more tips for helping your older child adjust to the new baby, check out this article from Psychology Today. One tip is to show your child her baby pictures. It's a great way to reassure her that over time the baby will be able to do more and need less of your time and will grow to be a big kid like her. Eventually, I pray the jealousy and sibling rivalry will fade and they will be the best of friends.  Ah, the joys of having a sibling!